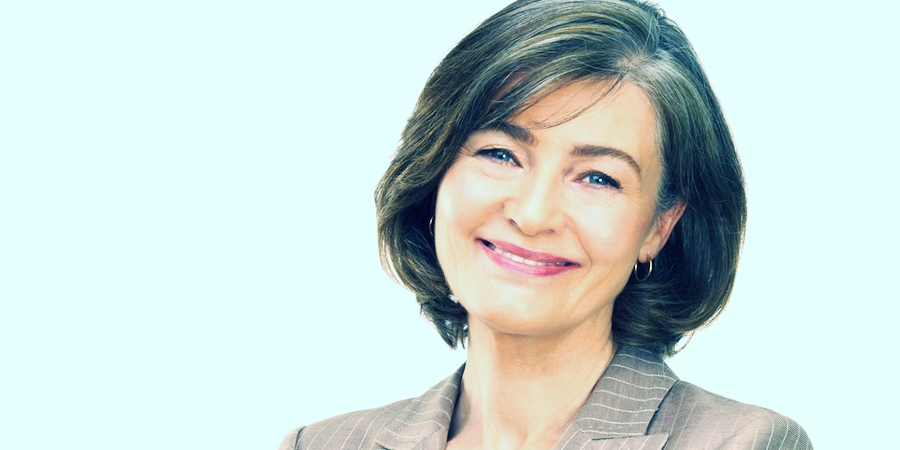 A lot can change in a mere three years. For example, in 2012, Netflix was just starting to dabble with the idea of original programming, the nationwide average price for a gallon of regular gas was $3.60, and quite a few people – especially business leaders and executives – still held some heavy skepticism around the concept of social media marketing.
In fact, CEO.com published a Social CEO Report in 2012 detailing the state of social media for top business leaders. The report found that while 7.6% of top Fortune 500 CEOs were on Facebook and 1.8% were using Twitter, a whopping 70% had no social media presence at all.
Fast-forward a few years and you'll notice a stark change in those numbers. Business leaders are more aware of the importance of social media for marketing than ever before, and the number of executives and business leaders using social media continues to steadily rise.
For example, BRANDfog's latest Global Social CEO Survey demonstrated three major trends in 2014:
Social CEOs make better leaders - the perception that C-Suite and executive participation in social media leads to better leadership increased from 45% in 2012 to 75% in 2013

Social CEO engagement leads to brand trust - Nearly three-quarters of US survey respondents believe that a company whose C-Suite executives and leadership team use social media to communicate about core mission, brand values and purpose is more trustworthy

Social media is modern PR - Over two-thirds of US survey respondents agree that social media has become an essential aspect of PR and communications strategy for C-Suite executives
BRANDfog's founder & CEO, Ann Charles, summed the survey's findings up perfectly: "In today's hyper-connected, information-driven world, CEOs and senior executives alike are expected to have an active social presence. Brand image, brand trust, and a company's long term success depend on it."
We couldn't agree with Charles more. Using social media to its full potential as the advantageous tool that it is has become increasingly important for business leaders – especially those in the business-to-business sector. If you're a B2B business leader struggling with social media best practices, we've come up with a list of 6 ways that today's leaders should be using social media to complement their inbound marketing efforts.
1. Use Social Media to Promote Your Marketing Content

If you're at all familiar with the inbound marketing methodology, then this use of social media should come as no surprise to you. Using social channels to put out the high quality, helpful content that your company has created specifically for its buyer personas, and targeting those personas in your publishing habits, is critical to inbound marketing success. After all, your prospects will have a heck of a time finding you if you don't give them something to search for.
2. Build Brand Awareness

As important as it is to share your advanced content on social media, you should also be focusing on building (and sustaining) your brand awareness. In addition to sharing your content, make sure you share helpful information about your company and your brand that will help your followers and prospects better understand your story and your business. Similarly, you can build brand awareness within your social media accounts so that your followers will recognize your posts and immediately think of your brand. You could do so by incorporating a clever hashtag into your tweets or consistently including a specialized image or tagline in your posts.
3. Show the Human Side of Your Brand

Don't forget the first word in social media: social. Your prospects are searching for you on social media because they want to know more about what your company is like. Sure, they can find out all about your history and background on your website, but they can't necessarily see the human side of your company culture and the people, ideas and values that drive that culture. As the BRANDfog survey pointed out, your prospects are more likely to find your company trustworthy if your executives and leaders use social media to communicate your mission, values and purpose. Don't miss out on this opportunity to impress your followers!
4. Establish Yourself as a Social Influencer
Not only should you use social media to highlight the human side of your brand, but you should be giving your followers and prospects a bit of a peek into your role as a business leader within your company. Ultimately, you should be using social media to share your own helpful insight and content, as well as third-party resources that you've found helpful that relate to your industry and your prospects' industries. Your followers will see you as a social influencer and will grow to respect your opinions and expertise.
5. Keep Tabs on Competitors
One of the undeniable beauties of social media is that it allows you to scope out your competitors from a distance. As more businesses and industries flock to social media for marketing, the likelihood of being able to find your competitors on social media is usually pretty high. Go ahead and look up your competitors on each of the major social networks (LinkedIn, Facebook and Twitter) and see what they're up to. Whether they're extremely active and engage their followers regularly or they've done little else beyond setting up their social media profiles, use it as inspiration for your own engagement efforts. Similarly, if you notice their followers posting certain questions or examples of their pain points, use those questions to fuel your own content and social media efforts, making sure you'll have their questions answered when they come visit your page.
6. Recruit New Talent
Social media can be especially helpful for recruiting new talent. Even if you're not actively searching for new employees, you can make connections and keep in touch with especially promising talent for the future. It should come as no surprise to you that LinkedIn is a great place for making business connections, but don't discount other social media outlets such as Twitter, Facebook and even Instagram - especially if those are the places that the people in your talent pool are spending the bulk of their time online and are engaging with your company's posts and updates.
Yes, we've come a long way in three years, and business leaders who continue to embrace social media in their marketing efforts - and adopt these best practices - will certainly reap the benefits!