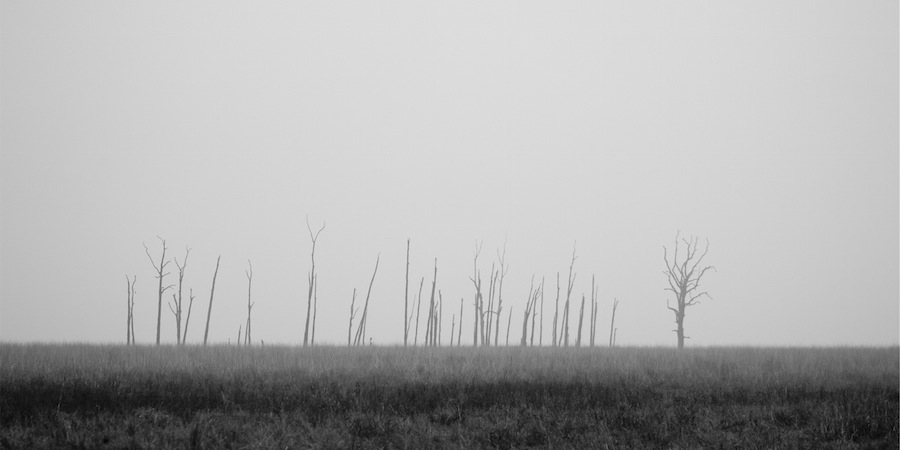 After spending so much time and energy building a web presence that attracts prospects to your website, you'd hate to give them any reason to distrust your company. Initial impressions are of the utmost importance on the internet and what a prospect first thinks when entering your website will determine whether they begin moving through the funnel or bounce back into the ether.
Your prospects have come for information: answers to their questions, solutions to their problems. There's plenty of information on the internet but we all know that most of it is worthless. It's your job to prove to your prospects that your company can consistently give them the most reliable information and the best possible service.
To help you avoid simple mistakes that scare away prospects, we've put together a list of 6 surefire ways to make your website visitors question your company's credibility.
1. Pushy and Assertive CTAs and Forms
Of course, you want to convert your new visitors but you first have to give them a reason. A popover form asking for their name and email address as soon as they arrive your website gives the impression that you are more interested in their information rather than helping them with their problems. Always help first and sell later.
Remember, you should be exchanging quality content for their information. It should be an equal exchange that benefits them as much as it does you. If you need to push your content upon them, it's probably time to rethink your content strategy.
2. Vague Copy
Your company should have a clear and specific mission, product, or service that gives it purpose—make this value statement clear to any website visitor. Nothing is less trustworthy than a company that's trying to appeal to everyone. By trying to engage everyone, you are truly engaging no one. You should have a target persona identified and your marketing efforts should be tailored to be express your company's value to this person. Embrace what makes your target unique and engage with these prospects; the others are just traffic, not business.
Use clear descriptions of your services to grab the attention of visitors that are actually interested in your business and keep them coming back to learn more.
3. Weak Social Media Presence
These days, there are a variety of "content management systems" that allow anyone to quickly build a decent-looking website. While this can hide a company's age or level of expertise, a quick search through Facebook, Twitter, and LinkedIn will instantly say what their company culture is like, show if they're a thought leader in their industry, and whether their product is worth buying.
Though a phony website can be built overnight, a social media presence must be developed and nurtured slowly. A well-maintained, four-year-old company twitter account with thousands of followers and ample engagment instantly lends credibility to all other aspects of their business.
4. Lame Stock Photos
This is a personal pet peeve of mine. Of course, I love when businesses use photos throughout their website and blog. I read enough pixelated text throughout the day that when a website shows me a beautiful or thought provoking image, they have my complete attention. However, if these photos merely show a myriad of smiling "business people" against a white background, I judge the company as lazy and without concern for details.
The best company websites get the little things right, and if this company isn't going to put in the effort to find photos with some sort of value, I'm certainly not going to trust them with my business.
5. Lack of Original Content
Everyone wants to work with the thought leaders of their industry. Prove that you know what you are talking about by writing a blog or creating a downloadable whitepaper explaining something new in your industry. If you can show your prospects that you have valuable information to give them, they will come back to your website and nurture themselves until they are ready to talk with a salesperson.
If your company is attempting to be "the nation's foremost specialized piping manufacturer," but your website gives no information as to what you actually do or how you can help your clients, you've neither given your prospect a reason to trust your expertise nor a reason for them to come back to your site.
6. Ambiguous "About Us" Page
If your website hides the names and faces of the people that have produced it, your prospects will end up second-guessing the information you've given and wonder to themselves why your employees don't want to be associated with your company.
Hopefully, you're proud of your company's history and your amazing staff. Your "About Us" page is the perfect place to show off the people behind your brand. Using a few of your employee's smiling faces to represent the source of the information on your website will instantly build trust in your audience and will help you build a relationship with your prospect.
CONCLUSION
In the past, if you were considering working with another company, you would start by meeting a representative face-to-face and engaging in a frank discussion about your business needs. You could instantly judge a company's credibility and trustworthiness from this initial meeting and decide how you wanted to move forward.
Today, your website should be the face of your company and your copy the voice. Your prospects are wary of the plethora of companies out there just waiting to take advantage of them. Don't give them any reason to associate your company with the spam that fills their inbox or the pop-up windows of yesteryear. Be transparent and provide quality content and you will inevitably create the relationships that lead to sales.