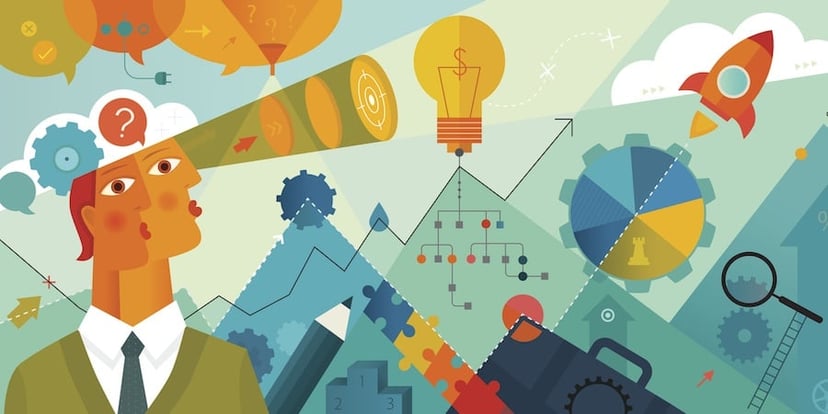 Case studies are great content pieces to share with prospects. Unlike anything else you create and promote (whitepapers, tipsheets, guides, etc.), a case study is squarely focused on a real-life demonstration of your expertise, complete with success metrics. Case studies give you credibility, allow room for relevant details prospects are looking for, and provide the opportunity to tell a whole story from start to finish. Unfortunately, though, they can be deadly boring. But there are ways to breathe life into them, keep readers' attention, and still get your story told without putting anyone to sleep. Here are six simple ways to invigorate what could otherwise be a dull-as-a-doorknob content piece that never gets read.
Include video
Showing and telling is always better than just telling, especially if what you do is make tangible products like conveyor systems or secondary packaging equipment. This stuff is cool (maybe not to the average guy on the street, but certainly to prospects), and viewers will only get a true sense of what it can do by seeing it in action. There are a couple ways to feature video in your case study; the easiest is to write the case study as a stand-alone, then include a link to the related video (this will be clickable if the case study is downloaded, but not if someone wants to print it). An even more effective case study is a video case study – showing what a voiceover is talking about. This type is a little more complicated to produce, but worth the effort.
Make sure you include a quote from the customer
Not a quote like, "We appreciate the help Acme was able to provide in solving our challenge. We recommend them highly." Instead, go for something that tells the customer's peers what they want and need to know, like this: "Before Acme partnered with us, we had to spend a good half hour each time we changed the line for a new product. Their packaging solution not only allowed us to reduce our secondary packaging costs, but it reduced turnaround time by more than half. That adds up to a lot of savings over the course of a year, and makes our operations people pretty happy." Some customers are reluctant to get on video, but if you can get them to go in front of the camera, that's even better than a written testimonial.
Offer your testimonial subject as a reference
What's better than rave reviews? Telling prospects they can talk to the person giving the testimonial! If customers are willing to give a testimonial, they're usually happy to say they'll take a few calls from prospects who want to know about their experience with you. Putting a customer and prospect in touch is a great way to enhance prospects' confidence in you; it also allows the prospect to get answers to their questions that might be more convincing coming from a customer.
Focus on case studies that are typical for your industry
Don't choose cases that are highly unusual – where the circumstances are rare, the solution implausible for most customers, or that focuses on a problem that will be difficult for your best prospect to relate to. What prospects are usually looking for is something they recognize as similar to their own challenge, not something that only shows what you can do in extreme situations.
Include quotes from your team
Include quotes form the people who worked on the project and who would likely be working on a new prospect's account. Not only would prospects like to hear from your customers, they'd also benefit from hearing from your people. It helps them get to know how your team thinks and operates, and is another step in familiarizing them with your organization. This connection will help keep you top-of-mind when they're ready to buy.
Tell an interesting story…but do it using bulletpoints
Nothing makes people want to read a case story less than when they see paragraph after paragraph after paragraph of text. As a writer, I hate to admit this but people don't really want to read. To draw them in and entice them to read, break up your case study wherever possible with bulleted copy; not everything has to be written in complete sentences. This helps people absorb the information, it's usually more lively than sentences, and you don't run the risk of people checking out because it's taking too long to read.
Include Key Metrics
Finally, remember to include numbers! A case study is most valuable and compelling when prospects get hit between the eyes with a great result...a decrease in downtime, an improvement in throughput, a reduced maintenance cost. Without telling the reader the kind of success he or she can expect from your product, you've got a story with no ending and you've left readers without a reason to reach out to you.