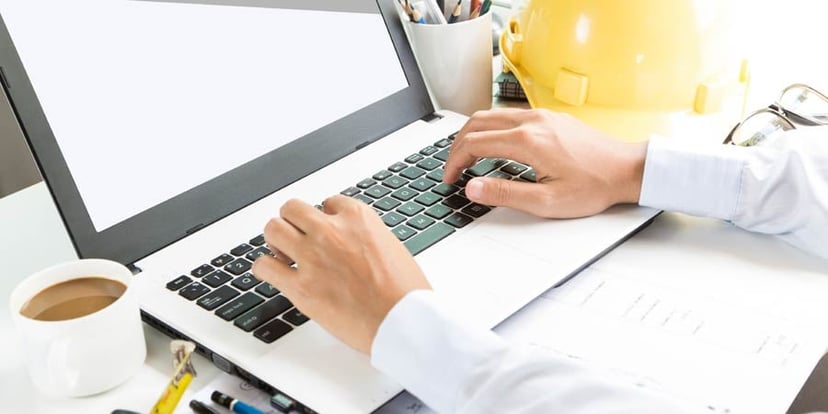 For companies in the manufacturing industry, downloadable content is your best friend. Given the longer purchase cycles that are typical in manufacturing, most prospects do a considerable amount of pre-purchase research, and advanced marketing content like white papers, fact sheets, eBooks, and case studies provide exactly the type of in-depth information that prospective buyers are looking for. Not only that, but by convincing prospects to exchange their contact information for one of your resources, you now have the opportunity to nurture them and stay in contact throughout the buying process—which could span months depending on your specific products and niche.
To help your manufacturing company turn more visitors into leads, and more leads into customers, here are 7 examples of helpful and convincing content marketing downloads that can help spark some ideas of your own: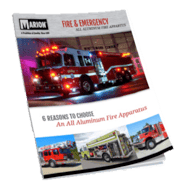 From the company's website: "Marion Body Works has been designing and building all aluminum fire apparatus for more than 50 years – longer than any other manufacturer in the United States. As times change, however, aluminum is quickly replacing steel as the preferred metal of choice for manufacturers. As the first manufacturer to realize the potential of all aluminum fire apparatus, we're happy to provide a helpful resource that breaks down the most practical benefits of selecting an all aluminum truck."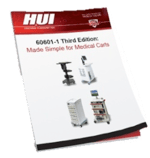 From the company's website: "The Third Edition of 60601-1 outlines a number of requirements related to medical carts, many of which can be confusing. In an effort to help simplify the complex standards, we're offering a helpful 'Cheat Sheet' that quickly articulates what you need to know about the relevant clauses, their intent, and the tests performed to determine compliance."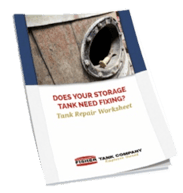 From the company's website: "You know your tank needs to be repaired…but are you clear about what a tank contractor might need to know before giving you the most accurate estimate? There are dozens of factors that can influence both cost and timing of your project, and knowing what they are before talking to a contractor will make the entire process more efficient. Our free Tank Repair Worksheet is a practical first step in any tank repair project, and one that will help you and your contractor work together efficiently."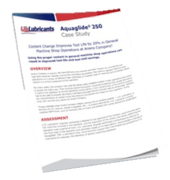 From the company's website: "Having problems with your tool life? Download our latest case study to learn how U.S. Lubricants can help your facility decrease the wear and downtime experienced by your machines, while improving your machines' efficiency and profitability. This case study outlines U.S. Lubricants' approach to evaluating the customer's existing lubricant and process, and identifying the right lubricant for the job — one that resulted in significant improvement in tool life."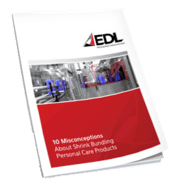 From the company's website: "The Personal Care Products industry is competitive, and its packaging is no different. Advancements happen quickly which could mean you're getting conflicting information about the pros and cons of shrink bundling your products. Make sense of it all by downloading our latest eBook, '10 Misconceptions About Shrink Bundling Personal Care Products.' We debunk the most popular packaging myths and set the record straight about how shrink bundling benefits you."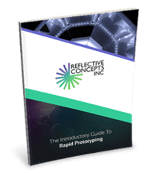 From the company's website: "When going to production, traditional methods can leave you guessing about product manufacturability, quality, and precision. Unforeseen issues could be costly in time and money. There's no guesswork with rapid prototyping. It combines engineering insights with advanced technologies like 3D printing and modeling or laser and CNC punching to deliver the accurate end product you expect."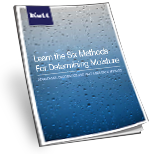 From the company's website: "The accurate measurement of water content is very important, as it affects all aspects of abusiness and it's supply chain. If you are interested in pursuing the goal of accurate moisture measurement, including: quality control, quality assurance, production management, design/build engineers, executive management, and of course anyone wanting to learn more about this far reaching topic—then this eBook is for you.
As you can see, there are many different ways that you can capture your prospects' attention and move them further down the sales funnel. For more tips and information about how you can start creating some of this content yourself, read my blog "How to Use Technical and Scholarly Content in an Inbound Marketing Plan," and download our Inbound Marketing for Manufacturers eBook below.