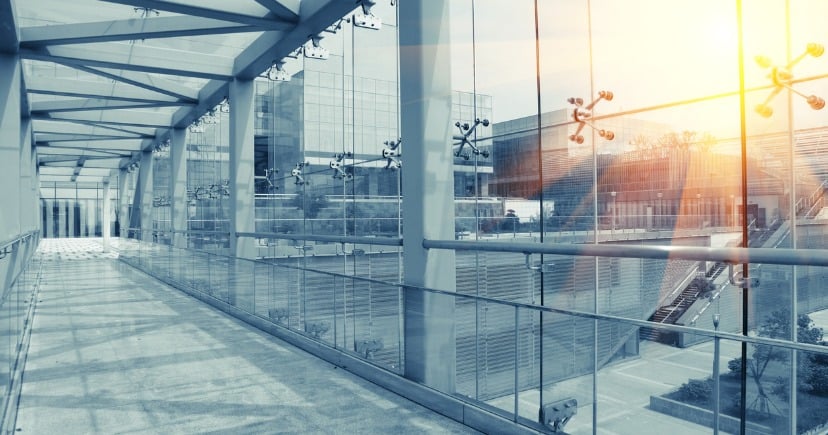 How much business do you get as a result of your trade show appearances? There must be some companies that profit from participating in these events, or at least get a few leads they can follow up with (right?). But the majority of our industrial manufacturing clients tell us that their reason for being at these shows is, "We have to be there because our competitors are there." Hardly sounds like a great reason for such a big spend, especially if you're the CFO.
The Real Cost of a Trade Show
According to Exhibitor magazine, one way to estimate the costs of a trade show is to multiply the cost of the booth structure by 3 – so if you have a 20x20 booth that costs you $23,000, you'll spend $70,000 in total when you factor in space rental, electricity, travel/expenses, show services, shipping, and promotion. Then there are hidden costs, like all the time spent planning, setup and teardown, booth storage, and the cost to create the literature you hand out (not to mention all the keychains and pens you give away). Doesn't sound like a great investment, especially when you compare that to the value you'd get from putting that money into, say, inbound marketing?
The problem with spending that much on a trade show is that:
A trade show can only reach a very limited pool of prospects
You rarely know who's going to show up at your booth – and when they do, are they going to be what you consider good prospects?
You may know nothing about where visitors are in their buyers' journeys, so you may not be well prepared to address their needs
It's not possible to have in-depth, meaningful conversations with everyone who stops at your booth
After the trade show, you'll walk away with several business cards and among them may be a few good prospects. What is your close rate on those opportunities? Are you getting good ROI from that investment?
Inbound Marketing Offers Better ROI
Now compare that to the ongoing opportunities inbound marketing offers:
You're always providing a wide range of information and making it available 24/7/365 to your best prospects who are actively looking for solutions – and the content you produce is aligned with any and all points in their buyers' journeys
Time is on your side: with quality content, your prospects can and will spend time learning about your expertise and its value to them
When they engage (when they consume content you're offering on your website), you'll immediately learn about the prospects (their company, title, needs, urgency, etc.). You can then follow up in a meaningful way, either personally or with offers of more content, based on what they've demonstrated interest in
In addition, consider these stats from HubSpot's 2017 State of Inbound report:
The average cost per lead drops by 80% after five months of consistent Inbound Marketing
Inbound leads cost an average of 61% less than outbound leads
Inbound Marketing generates three times more leads per dollar than traditional methods
While we'd like to suggest that you take dollars earmarked for trade shows and apply them directly to an inbound marketing program, we realize that, at this moment, that's probably unrealistic (but still a good idea). At the very least, though, you can improve the ROI of your trade show appearances by enhancing their effectiveness with inbound tactics.
If you can't break from the trade show tradition, at least you can make it more effective and begin seeing the potential inbound marketing represents in attracting qualified leads and turning them into opportunities.
Maybe it's time to learn more about inbound and why it's the best marketing investment you'll ever make. Get a primer by downloading our Step-by-Step Guide to Inbound Marketing.