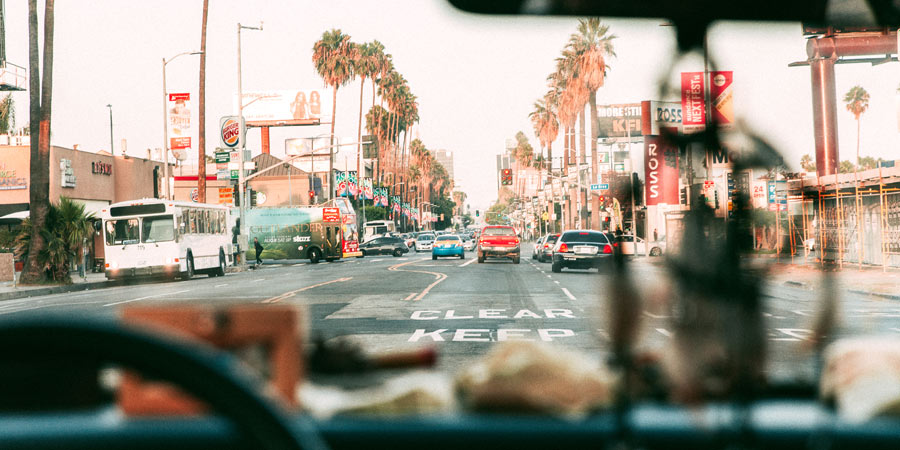 When it comes to local search, online directories, and location-based social media—everything from Google Maps and Superpages to Foursquare—the field is one big mess.
Generally in the "local digital presence management" sphere (that's what they're calling it these days), business location data is inconsistent and irregular, and as companies change their addresses, descriptions, and locations, no single platform has the capacity to keep up on everything. Unlike with general search, which is led/dominated by Google, geographically-constrained search happens on a number of platforms, depending on industry, buyer situation, and the information a searcher is seeking.
In fact, part of the problem with local search today is that when there's already incorrect information all over the web, Google and other search engines can't always pick out what's currently correct, so businesses need to manage their listings themselves. For example, say your company's location changes, and for the last ten years, the entire web has listed the previous address as correct. How do you suddenly nullify that data? You can imagine how difficult it is to track down every directory entry for an update, and then make sure the change is reflected in search. The task easily becomes a big, messy process.
That's partly why managing your company's local digital presence is really a matter of paying for support—not doing it yourself. Given that there are now literally hundreds of different directories that carry business data affecting local search—and each website varies for how to update that data—it's nearly impossible to fully manage even a small presence in-house. If you want data on listing websites to reflect your company correctly, then, quite frankly, the only real answer is to pay up.
What's the Best Platform for Managing Your Local Presence?
That's the obvious question, isn't it? If you're going to have to pay, then you might as well spend your money the right way, so that the investment pays off.
Of course, the answer is "it depends." Unfortunately, most major local listing platforms don't promise 100% accuracy—nor should they—so, it's often hard to gauge how close to perfection you can come. To get started making a purchase decision, here are four important elements of the decision process you should consider and research.
1. Choosing Automated Updates vs. Manual
In choosing a platform to update your business data across sites, you have the option of purchasing updates by directory one-by-one (with platforms like BrightLocal and Whitespark) or using an automated system to propel updates across websites and data aggregation engines (the preferred process for Yext, MozLocal, and UniversalBusinessListing - UBL).
I'll keep this short: automation is the way to go. With manual updating, you certainly have more control, but the updating process will be slower, and you're more likely to make an error. With an automated updating process, you'll pay an annual fee for the ability to update your listings at any time. Manual services have their value, especially if you only have one or two errors you want to fix, but for the rest of this article, I'll mostly be comparing the three major automated services—Yext, MozLocal, and UBL/LocalHub.
2. Prices Are Highly Varied
What's most astonishing about these local citation management services is that prices vary greatly, and understanding their pricing structure is no straightforward process. If you look at the comparison chart below, you'll notice that Yext is clearly the most expensive, while UBL has a multi-tiered pricing structure and MozLocal is the cheapest. What's surprising is that for a fairly similar service, different companies are asking a variance of hundreds of dollars. This isn't at all a tight market; the services are unclear and confusing, so in general, the pricing is mystifying as well.
| | | |
| --- | --- | --- |
| MozLocal | Yext | UBL/LocalHub |
| $84/year | $499/year | $79-399/year (professional package) |
| 5 major data aggregators along with Foursquare and verification capabilities. | Over 50 in-network connections with directories to make 1-to-1 updates with website listings. 2 additional aggregators for an even broader range. | 5 major data aggregator connections, along with an additional emphasis on coverage accross Google, Bing, and Yahoo. |
That's why I try to break down the services as much as possible. Once you do, you'll see that the biggest contributor to cost is whether the platform emphasizes use of data aggregators in its improvement solutions or if they focus on direct connections with specific listing website. Yext, promotes itself as the latter, while MozLocal emphasizes its complete coverage of the major data aggregators.
UBL is somewhere in between offering a mixed service with a layered pricing setup. If you're looking for more information on UBL, check out this recent press release announcing its new brand / merger to create LocalHub. Clearly UBL/LocalHub is in the midst of change, so it's hard to accurately compare it to MozLocal and Yext. But it's worth exploring LocalHub as an option—especially if they do all that UBL previously claimed to do.
One other important piece of information to note is that Yext is also the sole provider for Yahoo LocalWorks, a white-labeled platform on Yahoo! Local to have Yext improve your search terms. For $29.99/month, LocalWorks gives you Yext services for about $150 cheaper than buying direct—odd, right? (There may or may not be a difference in service range—I'm not a customer.) Of course, Yext's exclusive backing of Yahoo also means it's pretty difficult to get Yahoo listings updated accurately without using LocalWorks (don't count on MozLocal helping you there), so that might just be enough to sway you toward the Yext/LocalWorks option.
3. Citations Can Revert When You Stop Paying?
Perhaps the #1 question people have when talking to a Yext or MozLocal sales rep is whether listing citations with your address, company name, city, description, tags, etc. change if you stop paying these services. And, it's certainly a reasonable question to ask. But don't think asking the question will get you a clear answer. None of these platforms have a vested interest in offering a clear answer to what happens after their services end, so their representatives make no promises about citations reverting.
Probably the best way to ensure your data is correct is to hold on to an account for at least a year before ending your payments, but even then, some platforms might revert your listings back to previous data.
4. Decide If You're in a Rush Or Not
Overall, if you're looking to improve your local search results, decide how much of a rush you're in. Do you have multiple locations or just one? Are you prompted to act on local search improvements because of a move or an added location? Do you want inaccuracies solved within a month or are you okay with some local search confusion for 3-6 months?
All of these are important questions to consider when looking at the various solutions available. If you want my short recommendation, I'd advice the choice of MozLocal if you want solid results on a slower timeline, and I'd advocate for Yext if you have multiple locations that you want to update quickly. With the money you save with MozLocal, you can always use a manual service, like BrightLocal, to update a few problematic listings that you want to specifically target.
In short, I'll end how I started. Local digital presence platforms are a hot mess. Be careful not to get locked into paying a high amount for years, but by all means, do what you need to do to get yourself found online when your prospects are searching for a local solution. If you're looking for more information, check out the links below for great related articles on this subject. Also, take a look at our complete guide to SEO solutions below.
For more resources on local search & digital presence platforms, read the following articles: