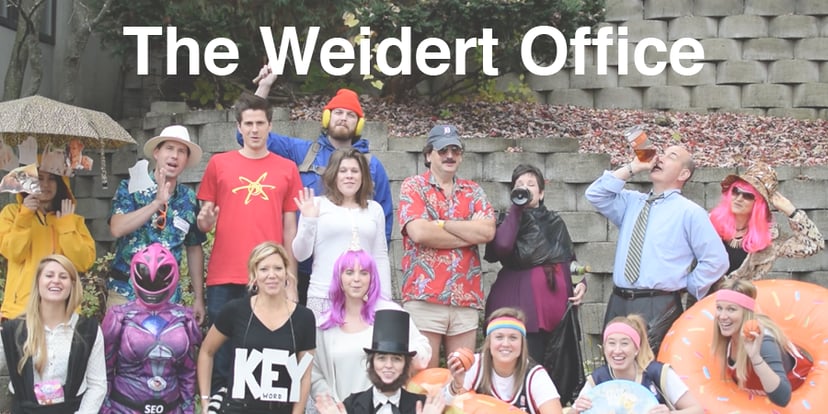 You may have noticed on our social channels that Weidert Group really got into Halloween this year; in fact, we were part of a Halloween Costume challenge with our friends over at IMPACT Branding & Design, another HubSpot Partner Agency, in which the "non-winner" would write a blog post about what it's like to lose. Both teams brought their A games, but according to Dan Tyre (the official judge and HubSpot Sales Director), IMPACT came out ahead. (Congrats to IMPACT for winning the challenge, you definitely had some amazing costumes!)
By definition, losing is "to be deprived of something," but the Weidert Group team gained a great deal from this competition. Check out the video below to see how we handled the news that IMPACT won – and as you listen, note that the two people we mention – Dan Tyre and Dharmesh Shah, HubSpot co-founder and CTO – are two of our favorite people at HubSpot.
Thanks for reporting a problem. We'll attach technical data about this session to help us figure out the issue. Which of these best describes the problem?
Any other details or context?
message