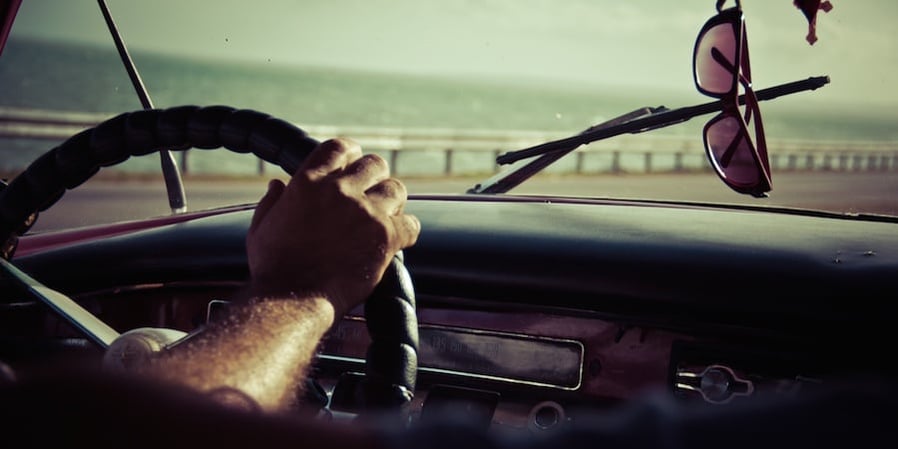 Before diving in, I'll admit that marketing analytics isn't exactly the sexiest topic in the marketing world. That being said, consider the role analytics can play in making your marketing more effective. In the past, marketers relied on research firms and mass surveys to understand their targets. Today, your campaigns don't have to be based on market research; they should be built on what actually works—as shown by analytics.
A proper understanding of your marketing analytics can show you where and why you are losing potential buyers in the sales funnel. Marketing analytics yield indicators of your performance and insights into key conversion pathways. By continuously monitoring your analytics and correcting weak points as they arise, your marketing strategy will grow more and more efficient—attracting leads and nurturing them into customers at an optimized pace.
What's Marketing Analytics—Is It the Same as Website Analytics?
Before diving too quickly into how to build an analytics-based strategy, you need to understand how marketing analytics—those metrics that internet marketers can use to tone and shape their marketing strategy—differ from general website analytics.
If you have any background in search engine optimization, or if you pay attention to news about Google's algorithm updates, you've definitely seen website analytics before: website traffic (unique visitors), bounce rate, time on page, etc. All of these are critical for webmasters trying to understand how their websites appeal to visitors. In general, these website analytics are accessible via Google Analytics and shed a lot of insight into visitor interactivity. Clearly, these statistics are very important for understanding how your website is performing, especially compared to other sites. However, considering that your marketing strategy doesn't end with a visitor landing on a page, these website analytics can be fairly limited.
In contrast, marketing analytics not only uses website analytics, it also includes the much richer area of analysis centered on conversion rate optimization (CRO). Conversion—i.e. moving contacts from one level of relationship to another (such as encouraging a visitor to become a subscriber or prompting a regular visitor to request a consultation)—is at the heart of all digital marketing. By improving CRO, your goal is to make improved website analytics actually impact your business results: more sales!
Marketing analytics, focused on conversion rate optimization, are only accessible through some sort of marketing software. While most tech-savvy individuals can use website analytics to check if they have a "good" website, it takes a real strategic marketer to use marketing analytics to optimize their buyer's journey to drive sales improvement.
Before beginning an analytics-based marketing campaign, it's essential for you to have the marketing software that gives you the metrics you need. We use HubSpot for our marketing metrics and highly recommend their product and service. Whatever software you choose, be sure it gives you the full range of analytics you need – from a visitor's initial source up to the button they click to request a consultation.
Using Website Analytics to Optimize Content Marketing
As I said before, website analytics is encompassed by a holistic marketing analytics approach. Specifically, website analytics that you'd find in a Google Analytics dashboard can be incredibly useful for optimizing your content output and building a broader inbound audience. Key metrics we use to analyze our content marketing efforts include:
Traffic

Page views

Unique visitors

Engagement

Time on page
Bounce rate (navigating away from page after short time)
Page depth (pages viewed per site visit)

Social sharing

Sharing on Facebook or LinkedIn
Tweeting a link
Linking in email
By comparing these analytics between different content offerings (pages of your site), you can see which components of your content strategy actually pull traffic and hold attention. Not limited to marketing, these are the same analytics any news organization would use to judge the success of an article. Under the direction of a marketer, these metrics can inform a marketer what content their audience is interested in.
For example, an industrial piping manufacturer could have two main content offerings: the first about the variety of materials you can use to make pipes and the second about the variety of methods used to join piping. If they find that the content about piping materials recieves more traffic, they can assume there is a larger audience for content about piping materials and continue to produce future content about related topics.
It's important to remember that you should always look further than your website analytics when examining content. Some pages could drive huge levels of traffic—but it might be the wrong kind! When trying to determine whether traffic could produce sales-ready leads, you need to move toward your more in-depth marketing analytics.
Using Marketing Analytics to Optimize Conversions
Using your marketing software, you can access the analytics that detail your prospects' progress through the sales funnel. You can easily see which pages not only receive traffic but also encourage visitors to move on to convert (usually by submitting their information in a form). You can also tie conversions and sales to certain traffic sources or tracked campaigns.
Quality marketing software will let you attribute a specific prospect's path to purchase by mapping out which blogs they read, which content they downloaded, and which emails they opened. The right marketing software can give you a world of information about your potential buyers that marketers 10 years ago could only dream about.
The marketing metrics we use to measure our website conversion efforts include:
Conversion rates

Call-to-Action click-throughs

Landing page submissions

Subscriptions

Traffic source

Search engines

Direct referrals (links)

Social media

Time to...

Marketing Qualifed Lead

Sales Qualifed Lead

Customer

Segment analytics

By product or service

Industry

Stage in Buyer's Journey
Now, here's the big caveat about marketing analytics and its role in inbound marketing efforts. No matter what, you'll find this information valuable. But, it's a lot harder to change your actions and fully steep your marketing efforts in the data you produce. Only if you have the experience and empathy to understand how each step impacts the buyer will you see improved results.
Each indicator also points to weaknesses in how you, the marketer, help prospects in their buying process or communicate your competitive advantage. Marketing metrics help you understand which stages of your buyer experience can be optimized, but you have to be ready to actually do the work needed to create improvements.
Steeping your inbound marketing in an analytics mindset is only the first step of a never-ending process to perfect your internet marketing. Analytics are the most specific insights you could have for improving your marketing efforts and revising your strategy. A smart marketer with powerful software is an unstoppable combination that provides your buyers with the best possible content and your sales team with the most qualifed leads. Make sure you have the resources you need to do your job well.