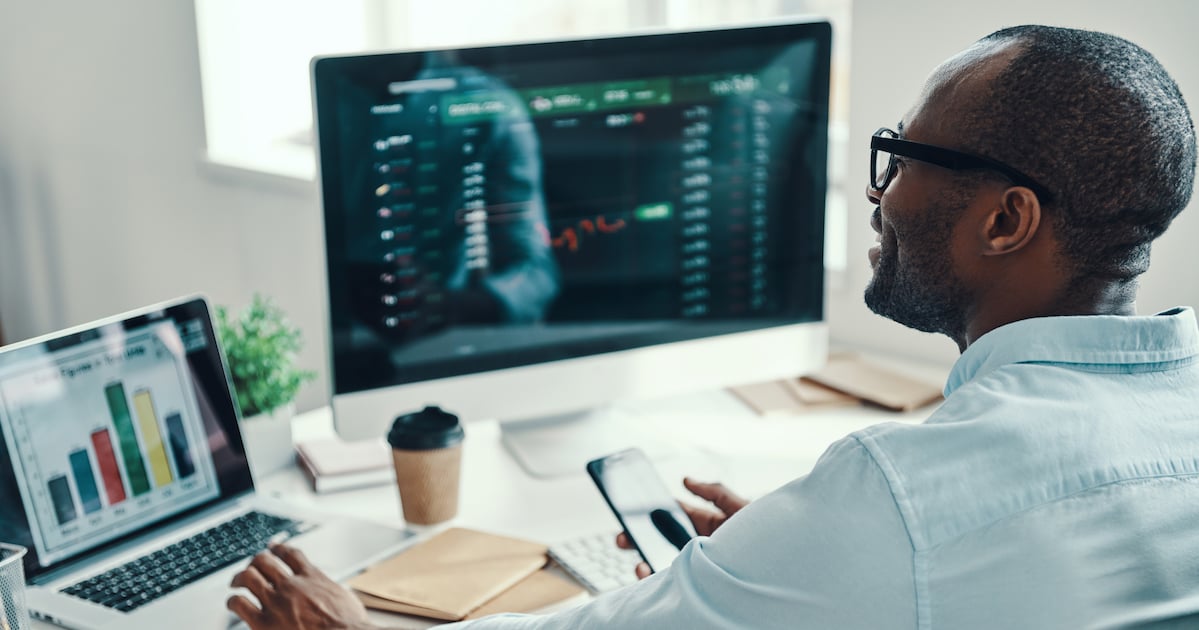 Pay-per-click advertising (PPC) is one of the top three on-page conversion generators, and 40% of brands are routinely upping their PPC budgets in pursuit of pay-per-click ROI1.
These are both convincing arguments to use PPC, but for the uninitiated, PPC advertising and PPC campaign management can feel a little intimidating.
PPC-related terms like CTR (click-through rate), CPC (cost per click), or search ad impressions, are all just word salad if you don't understand how they relate to the PPC process — or, more importantly, to the objective results.
And objectivity is the goal. Many aspects of PPC campaigns are arguably subjective, but that's not the case with data. The results a PPC campaign produces can be quantified, analyzed, and used as the basis for reporting on performance in 5 simple steps:
1. Compare with Industry Metric Benchmarks
Google Ads and Facebook Ads are the PPC behemoths, so benchmarking against the two to gauge PPC ad campaign performance is seemingly a no-brainer. But, remember the subjectivity I mentioned earlier? It plays a major role here.
Yes, for aggregate expectations surrounding cost-per-click (CPC), click-through rates (CTR), and cost-per-action (CPA), Google Ads and Facebook Ads benchmarking is a go-to. However, it's difficult to juxtapose ad performance against ad budget alone.
Expectations and performance are influenced by a number of factors, taken on a client-by-client basis. PPC managers that weigh independent research, ad channel, audience size, ad type scoping, and other ancillary items can dial into a more realistic per-client benchmark and PPC reporting metrics structure that aligns with your B2B company's objectives.
2. Set Up a Reporting Dashboard
Reporting dashboards are a convenient and popular way to track pay-per-click advertising campaign CPC and CTR. There are a lot of sources to turn to for dashboards, so we're narrowing the field by pointing out a handful of our favorites:
Dashboards provide plenty of advantages for PPC managers — customization, data points, session information, pay-per-click ROI, and the like — but the biggest advantage may be sharability with clients. For example, Databox allows users to generate and share report links so clients can see dynamic data changes for themselves in real-time.
3. Create a Lead Notification System
Automated emails are the ideal notification system for alerting sales reps about ad-based lead generation. Set-up is simple using tools like HubSpot Workflows or Supermetrics, but that's just the beginning. Using automated emails to identify when a lead comes in from an ad also:
Reinforces the value of paid advertising
Creates a discrete link to correlating ROI
Increases client excitement and buy-in
Holds PPC managers and clients accountable for the entirety of the process — from notification set-up through lead follow-up
4. Score the Leads
It's no secret that leads differ in viability. Guessing at which leads are worthy of your time and resources to pursue rarely ends well. Alternatively, ranking leads based on certain baseline criteria or triggers gives you the luxury of a prioritized pipeline of sales qualified leads (SQLs) and marketing qualified leads (MQLs). This system also clearly defines which leads simply don't fit the bill — a real timesaver.
5. Set Up a Reporting Cadence
The advent of dynamic datawalls gives PPC managers and clients simultaneous access to the same data and dashboards. That's beneficial, but only if the parties agree on the real-time reporting and auto-updated metrics that matter — and what those metrics mean on the whole.
Doing so frees up regular touch-base meeting time to really dig into campaign progress and performance, the metrics surrounding it, and next steps. You also have more latitude to course-correct should the metrics be trending in unanticipated directions.
Knowing and applying these 5 steps to gather and report on PPC campaigns can streamline your processes and make your marketing much more effective. To really maximize the impact of your PPC campaign management (not to mention pay-per-click ROI), you'll want to enlist the services of an agency with Paid Media Services for guidance around your PPC ad campaign structure and, ultimately, how to prioritize key metrics to know if the campaigns are working and how to optimize them for peak performance.
Learn more about how data can help you win the day with the C-suite in 7 Marketing Metrics B2B Executives Care About.