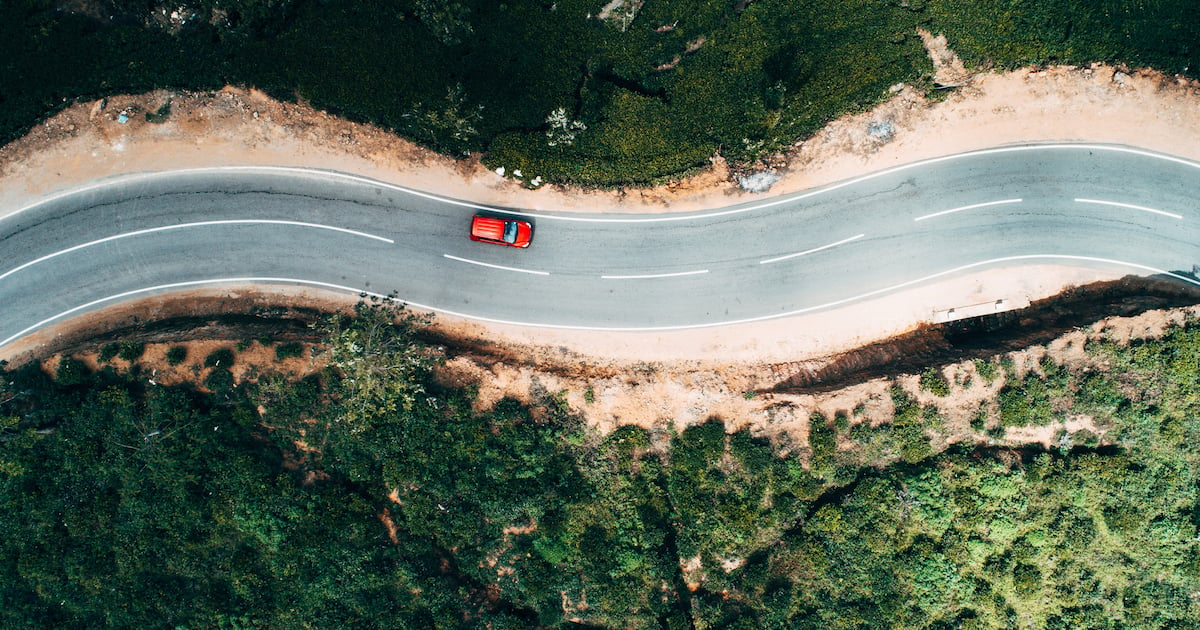 As finishing touches are put on the 2020 annual marketing plan, the focus shifts from ideation to execution—specifically, putting a budget together that aligns with the plan.
There will likely be big question marks surrounding annual marketing budget allocation. Beyond finding the right blend of traditional and inbound marketing strategies, you have to decide which techniques are most effective for your audience, and identify those most likely to generate ROI. For example, do you ramp up your blogging frequency and content production to attract more organic traffic, or do you do a combination of organic and PPC with Google Ads, LinkedIn, and other social networks? Here's our take on why you should invest in organic traffic first, and then some steps on how to budget for content creation in your inbound marketing plan.
Why Invest In Quality Content Creation?
Prospects and current customers aren't randomly searching the Internet; they all have specific needs, pain points, or goals, and they're looking for solutions. Your content needs to resonate, educate, and compel searchers to, first, visit your website and then engage with your company — be that an information download, contact request, or even a purchase. High-quality content is so pivotal to inbound efforts, in fact, that 55% of B2B marketers cite blogging as their top priority and 85% say lead generation is the most important content marketing goal.1 Those are telling statistics about the importance of content creation, but hardly the only ones:
73% of B2B marketers create content that focuses on audience education instead of sales/promotional messaging2
47% of buyers view 3 to 5 content pieces before engaging with a sales rep1
Content marketing gets 3X more leads than paid search advertising1
Content marketers increased their annual market budget spend on content creation by an average of 56% over the past 12 months2
67% of B2B marketers are "extremely or very committed" to content marketing2
See what I mean? Pay attention to these takeaways:
The vast majority of B2Bs are generating high-quality content and, by extension, creating higher online visibility, conversion opportunities, and business growth.
Three-quarters of the most experienced content marketers currently use content marketing to successfully nurture subscribers/audiences/leads, and 65% have a documented content marketing strategy.2 This shows just how serious today's companies are about content creation, and could open your eyes as to how your business values content marketing versus your competitors.
Content marketing and technology are not mutually exclusive. The most successful B2B inbound marketers regularly use analytics tools (88%), marketing automation systems (63%), and workflow/editorial calendaring (62%); their least successful counterparts engage these technologies at 64%, 39%, and 37% respectively.2
Setting Your Content Creation Budget for 2020
Whether you're just getting started with content marketing, or you're looking to get the most out of next year's efforts, most companies agree that focusing on original content is the best way to get noticed online and earn more visits, leads, and customers.
How much you need to create and spend to reach your traffic and lead goals will differ greatly from company to company, and depends on certain variables:
1. How Much Content Do You Already Have?
You may have plenty of established resources, a few, or none. Where you fall on the scale indicates the amount of effort and budget dollars you'll need to put behind content marketing in the initial stages. A deep library of content may require you only brush up statistics or make minor edits prior to publishing which understandably saves time and money versus building up the number of resources available or generating content from scratch.
2. Can Existing Content Be Repurposed?
The beauty of existing content is that it's available to you in its original format—perhaps an eBook or blog—and could possibly be re-used in a different way to increase audience reach. Maybe the eBook content serves as a basis for a video script, or the blog transitions easily to an infographic or reference chart. There are also opportunities to optimize and reorganize existing content to maximize SEO value.
The more ways you can push the content out, the farther you can make your annual marketing budget stretch.
Watch these videos about repurposing content:
Keep Your Content Calendar Full by Repurposing Content
How, When and Why to Republish Content
3. What Content Format Performs Best?
Provided the original content is relevant and meaningful, how you use it is up to your discretion. More precisely, it's up to what resonates best with your audiences and where they are in the Buyer's Journey. For example, a long-form piece such as a white paper will be more valuable to a prospect nearing a purchase decision; a tip sheet will likely attract those in the beginning phases of their search.
4. What Are Your Biggest Content Challenges (And How Can You Overcome Them)?
While a lot of companies will say creating engaging content is their biggest challenge, companies with more experience creating content might have different issues, like tracking their content's ROI or sticking to a consistent publishing schedule. Whatever the case might be, look at your goals for next year and think about how you can address your biggest challenges so that you aren't impeded by anything trying to reach them.
For example, if your biggest problem is not having enough time to blog, but you're going to need approximately 24 more blog posts and 4 more advanced content offers in order to hit your target for more leads and visits, how can you make that possible? Does it mean adding another content-focused marketer to the team, or do you just need some help from a freelancer?
Maybe you can find time for 24 more blog posts by shifting your marketing strategies to free up more time for content creation. If you have organizational or tracking problems, research some software programs that can help and work them into the budget.
Watch: How Much Should My Company Be Blogging?
5. What Are Industry Norms/Expectations?
While the majority of your budget will reflect your own company's goals and expectations for the year ahead, you should always take a step back and see what other companies in your industry are doing with their marketing dollars. For example, are there a lot of high-quality blogs competing for readers online?
If most companies in your industry have been online and creating custom content for quite some time, you'll likely need to come in with a higher content marketing budget than you would normally in order to have an impact. If your competitors have been a little slower to adopt, however, you can come in with a more conservative budget, and spend more time figuring out what works best instead of hammering out tons of content.
Your annual marketing budget needs to be as carefully considered as the inbound plan it supports in order to meet your benchmarks and stay profitable. Content creation is likely at the heart of the spend, and our Ultimate Content Creation Guide contains the templates and checklists that make it easy and effective! Click the button below to access your copy of this valuable resource now!
SOURCES:
1HubSpot, The Ultimate List of Marketing Statistics for 2019, Undated
2Content Marketing Institute, B2B Content Marketing 2019: Benchmarks, Budgets, and Trends - North America, Undated