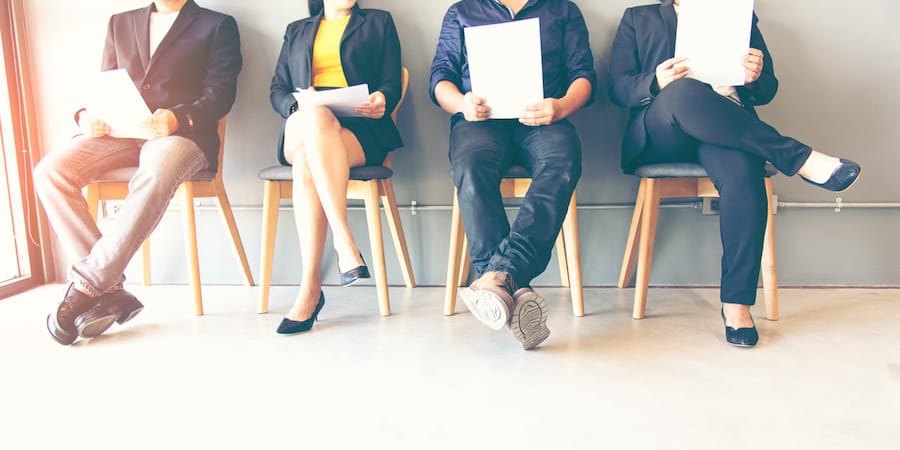 "It's all about people."
That was the key takeaway from Oracle CTO Larry Ellison's speech several years ago at Oracle Cloud World, and the message is still true today. According to Ellison, Human Capital Management (HCM) and Customer Service are the two most important applications of a modern enterprise, with the idea being that happy employees lead to happier customers and a more successful business. Of course, there's nothing revolutionary about this way of thinking, but given the current skilled labor shortage businesses are facing today, it certainly bears repeating.
Organizations in the U.S. today are faced with a unique situation in which the nation's workforce is considered to be at "full employment," despite there being a record number of job openings. As the Baby Boomer workforce ages into retirement, many positions are being left open, and there simply aren't enough young, willing workers to fill them all. This means that not only are companies under immense pressure to find new employees, but also keep their current employees happy and engaged, and minimize turnover.
While this might sound like a problem for HR, your marketing plays a key role in your company's visibility and promotion efforts today, and can really make a difference when it comes to winning over potential new hires. To show how inbound marketing can help make your company more attractive for new hires today, here are several ways to appeal to the human side of today's workforce.
Promote Online Job Postings
With nearly every job application process being handled online these days, it's crucial that your online job postings are easy to find, easy to understand, and easy to complete. For inbound marketers, this means promoting these job postings on your website, social channels, and other job posting boards, like Monster and Indeed, for maximum visibility. The easier it is for potential employees to find your openings, the more applications you'll receive, making your vacancies that much easier to fill.
Bonus Tip: In addition to having a modern job posting strategy, update your interview process so that it's more than just a Q&A session. If you're interviewing a candidate that has passed your initial review, bring him or her back for a second round, give them a tour of your facility, introduce the candidate to team leaders, and even include them in an on-site team lunch. With prospective employees having so many job options available, you want to make sure their experience with you stands out in positive way.
Demonstrate Industry Leadership
Did you know that 84% of workers would consider leaving their current job if offered a job by a company with an excellent reputation? The question is: how do you make your company the one people want to leave for? With inbound marketing, you have an opportunity to showcase your company as an industry thought leader, position it as ahead of the curve, and prove to any prospects that the company is up-to-date on modern business practices.
For example, having a sleek, well-designed website that's miles ahead of your competitors is an excellent way to get noticed in the industry, and helps send a message of quality that can position you at the front of pack. Likewise, sharing high-quality, well-produced videos on your website and social channels also helps you stand out from the crowd, and shows your commitment to high-quality work.
Bonus Tip: If you have the resources to create high-quality videos for your product or service, try making some videos focused on recruiting or showing off your company culture and staff (like the one above). Not only does it demonstrate your video capabilities, but it also helps build a personal connection to your workplace and its people—something that's key for Millennials.
Speak Your Employee's Language
With more and more Millennials entering the workforce today, it's crucial that your company knows how to speak their language and keep them engaged. Apart from having a modern website, is your company on social media? Do you use the latest techniques and technologies to achieve results? Do you offer flexible hours? A 21st century workplace should function like a 21st century workplace, and today's Millennial employees expect nothing less. If something feels outdated, inefficient, or just generally not as good as one of your competitors, finding new, young talent to work for you could be very difficult.
Bonus Tip: Make sure you're offering the types of benefits that are in line with some of the more progressive companies out there today. Young workers today expect perks like flexible hours, the ability to work from home, and a reward system for their work, and there are a lot of little things you can do that go a long way towards improving employee satisfaction.
As the labor shortage continues and businesses look for more skilled workers to fill their job openings, keep in mind the different things your marketing department can be doing to increase your appeal and reputation among prospective employees—particularly Millennials. Today, hiring a new employee can be just as difficult as landing a new customer, and marketers need to be prepared to help with both as the labor crisis continues.