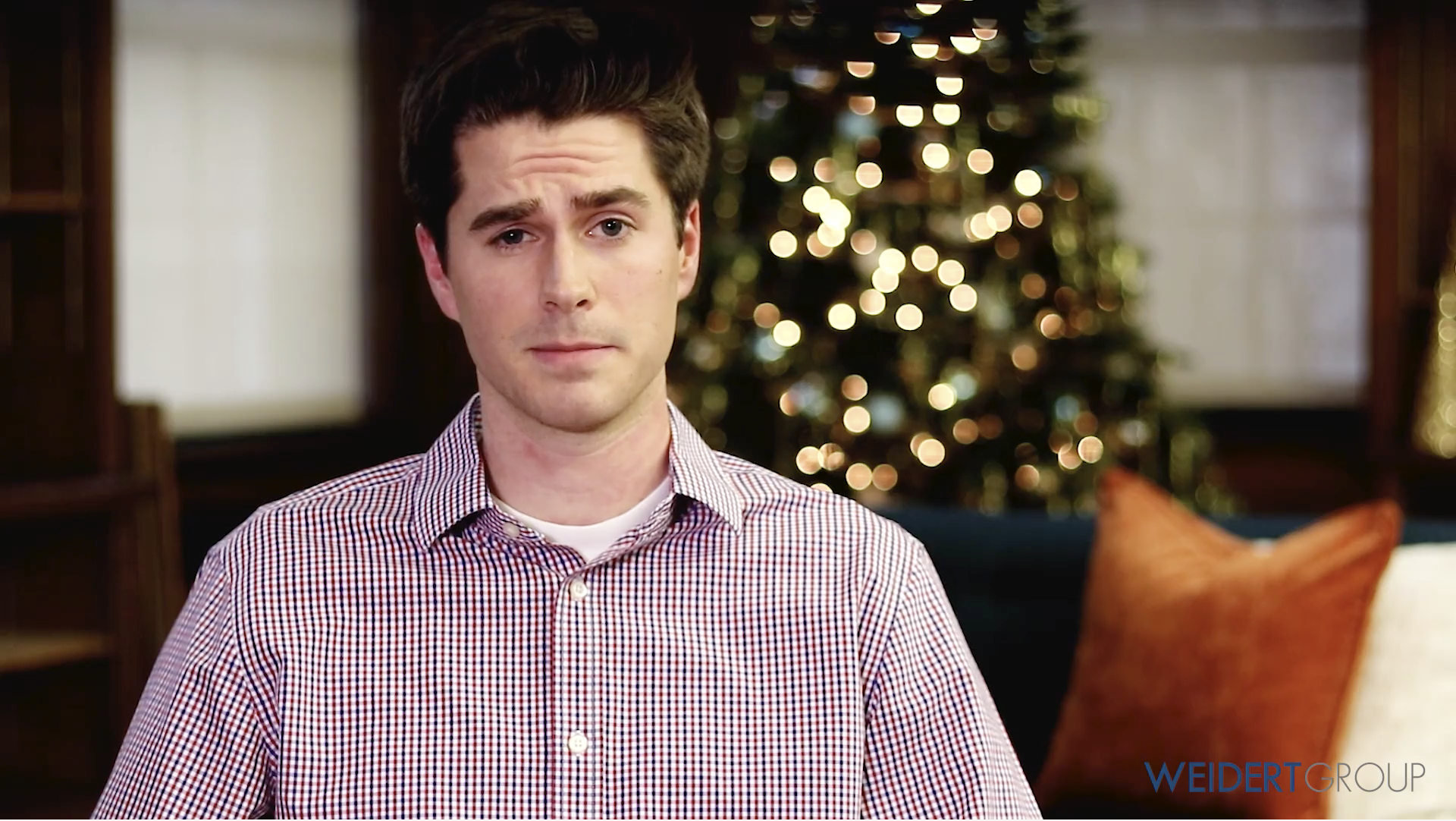 Analytics give marketers the power to improve the performance of just about any strategies and tactics they're employing. But with over 6,000 marketing technology software on the market, determining which analytics tools are right for you can be overwhelming. In addition to considering what data the tools offer, you'll also want to consider how easy they are to use, and the cost. In my Weidert Wednesday video blog, I've identified three complementary tools that address a wide range of inbound marketing needs, from your website to your content performance, email and social campaigns — and that make it easy to access, share and act on the data. Take a look and let me know what you think!
Transcript: What tools should I be using for inbound marketing analytics?
Chances are, your inbox is flooded with emails promoting marketing tools. To help you cut through the noise, I'm here to talk about three "must-have" inbound marketing analytics tools — Hotjar, HubSpot and Databox — each of which make it simple to track metrics that matter most to your business and take steps to improve based on the data.
So let's jump right in.
We'll start with Hotjar, a powerful tool that helps you improve your website experience.
The first thing we hear from clients when we show them Hotjar's capabilities is, "You can do that?" Oh, yes you can! (raised eyebrow)
Hotjar combines heat mapping software, which shows how far users scroll down each page on your website, with data on users' clicking and scrolling patterns to provide you with concrete information on user behavior. There's no guessing at how users are behaving on your website, because the data is right in front of you.
Hotjar also shows you exactly where visitors are dropping off in the conversion process. Are they making it to the landing page but failing to complete the form required? You'll know which form fields and web pages to optimize when you review things like number of page sessions, drop off rates, time filling out a form and so on.
While many analytics tools are good at answering "what" users are doing, Hotjar answers the "why" and the "how."
Number two on our list of marketing analytics tools is HubSpot, which helps you analyze your entire inbound marketing program.
HubSpot's "Analytic Tools" put traffic, campaign and website analytics right at your fingertips. Traffic analytics help you understand where your traffic is coming from and tracks page metrics such as the most viewed, first-entered, average time a user spends on each page, and more. Secondly, the website analytics tool allows you to track key metrics related to your blog posts, landing pages and website pages including views, submissions, new contacts and bounce rate. This tells you what content is performing well and how to optimize content that isn't. Last but not least, you can compare your campaign efforts side-by-side with campaign analytics. Use it to find out which campaigns are generating the most new contacts, reaching existing contacts, and contributing to new revenue.
To wrap it up, let's talk about Databox, a tool for visually-striking and easy to read reporting dashboards.
Databox pulls data from HubSpot, Google Analytics, Google Ads, social media and any other platform you use into a single "databoard," making it organized and easy to monitor. Simply set up a databoard to pull the metrics you want to measure and select a timeframe for tracking those metrics. You can also set up goals in Databox for each metric and easily share your databoards with marketing and sales stakeholders for transparency — no more manually pulling metrics into a report and calculating whether you're on track!
So there you have it. Use these tools in combination with one another and you'll have a clear view of the success of your inbound efforts, along with the resources to form an action plan moving forward.
Conclusion
Executing a progressive marketing plan that gets business results is every marketer's goal. But analytics are too often the component of the plan that gets overlooked or forgotten; maybe because the tools used are too confusing or unreliable. It's important to have the right tools in place that provide clear information to act on — for you and your stakeholders. Are there other valuable tools that you use and enjoy? Let me know in the comments!