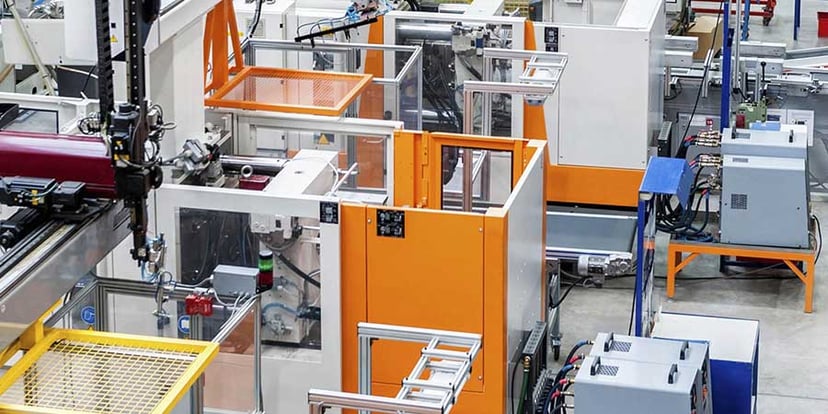 Traditional recruiting efforts are now being left in the dust. As employees' desires and expectations shift, so does the process in which to capture their attention. Millenials aren't the only ones seeking out jobs differently. With increased exposure to technology and opportunities to research at their fingertips, job candidates now more than ever are changing the game.
The combination of social media, job alerts, content marketing, online job boards, and Google search create more entry points that can bring candidates to a job posting or career site. This increased exposure requires tactful thinking on the part of company's HR initiatives to make sure that the right pools of talent are being attracted and nurtured.
With the shift in behavior it is important to stay up-to-date on what's working in the talent marketplace and what's not. Companies are realizing that they need to differentiate themselves in their efforts to bring in interested, invested, and qualified talent. These 5 eBooks below provide expansive insight on the do's and don'ts of this new "inbound" style of recruiting: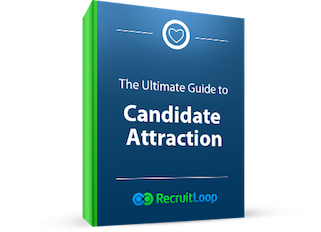 In this eBook, RecruitLoop discusses how to write job descriptions that will find you the right candidates, specifically explaining how to define "success expectations". If you are getting candidates that aren't matches it is likely that what you're putting out there needs to be revised. It also provides specific guidelines that will help you get better quality responses and ensure that you find someone who is qualified for and wants to do the job your company has available. Matching your company to the candidates can be difficult and vice versa so it is important to take time when crafting communication on what type of employee you are looking for.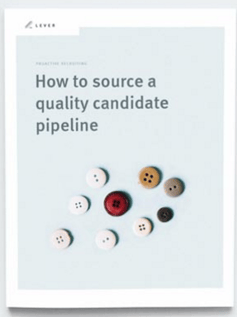 Lever focuses on creating the perfect candidate experience by building an industry leading employer brand. If more effort is spent perusing a more talented pool of applicants then both the company and prospect will benefit. This method of sourcing helps to ensure your company in turn will be hiring the best talent. One of the key takeways is getting the hiring manager involved early so they can better incentivize the candidate with an accurate description of what the role and company have to offer. There is also an overview of successful nurturing behaviors and how to measure if those efforts are working.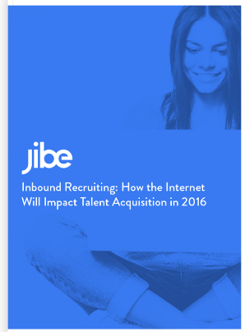 This eBook released this year provides a look at recruiting trends—including the way that technology is impacting recruiting efforts and changing candidate behaviors. It positions inbound recruiting as the solution. This eBook describes how candidates look to research and engage on their own terms. It explains how companies can create different channels for candiates to reach out and form a relationship with a company organically. There is a detailed chart of what efforts can conntect at the various stages throughout the "buyer" or candidate journey. It also explains how to be visible and create multiple entry points to your career site. This guide reveals a major shift in the role that job recruiters have in the early phases of the job search process.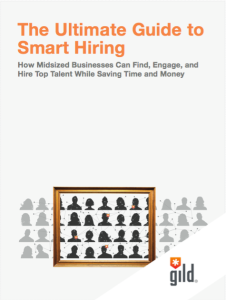 Answering the question "how do you find the right talent to help build your growing business?", this eBook gives advice on how to clearly communicate the opportunities available at your company while attracting the talent that will help to grow into what you'd like to become. It's important to completely profile what your company is, stands for, and hopes to achieve in order to be able to find the individuals who will help you to get there. Involve your whole team to get the most comprehensive view of what you have and what you need. Having a defined recruiting experience is what can really make your company stand out from all of the noise.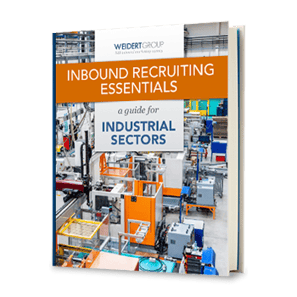 This guide speaks directly to challenges within the Industrial sector, but can be generalized to apply to any sector. Traditional ways of recruiting are in the past, this guide provides instructions on how to refresh your approach and engage more qualified candidates. It applies the Inbound Marketing framework to recuiting showing you a step by step of how to implement. Turn your employees into company abassadors using the reccomendations to further amplify your recruiting efforts.
Employee retention is a common problem that all companies are hoping to solve. With this new way of recruiting and relationship building both the company and employees benefit. Companies are taking time to fully understand what is required to appeal to and maintain relationships with candidates-which all starts with recruiting. The guides above provide actionable and comprehensive information to improve upon your efforts. See how your recruiting efforts compare by taking a look!