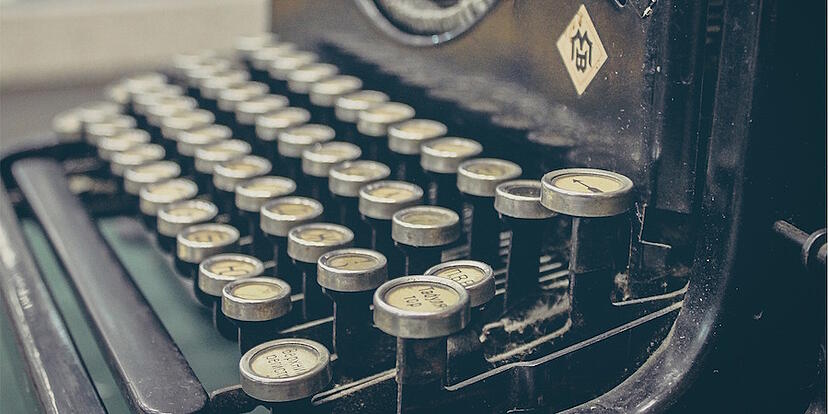 Can your organization write its own Inbound Marketing content – tip sheets, product overviews, blogs, video scripts, whitepapers, eBooks, press releases, etc.?
Sure you can – in fact, your people know the product better than any outsider possibly could, right?
As the cornerstone of Inbound Marketing, content has a significant weight to bear. It's the hook you're hanging out for prospects and it has to be valuable, well written, speak your audience's language, at a level aligned with their knowledge, and, most importantly, consistently and meaningfully present your product as the best solution to your target's challenges.
So, just because you can write your own content doesn't mean you should.
Here are a few reasons to hire a professional writer:
Professional writers are trained in everything from subject/verb agreement and past participles to effectively presenting facts and leveraging emotion to communicate a competitive advantage
They know how to be understated and over-the-top, how to leave no doubt and create a line of questioning, how to dangle a carrot or pull a fast one, when to defend and when to take the offensive, how to drive home a point, use humor, get someone to take action…how to use words as weapons in a never-ending assortment of battles to sell your product
They help you present the most professional and positive front to prospects. Your content is a direct reflection of your expertise and skill. Copy that's dull, overwrought, stiff or plodding gives readers a sense that this is how you probably do business
It will save a great deal of time to hire it out. A professional writer is to a non-professional writer what a professional wallpaper installer is to my husband. It's going to result in a quicker, smoother, cleaner, more pleasing job
If you're convinced now that there's value in hiring out your content writing, use these questions to evaluate those you're considering:
Experience. How long have you been a writer? Experience translates into speed, accuracy and effectiveness. Getting knocked around the block for years has its benefits, and writers who've got background will bring all they've learned to the work they do for you.
Expanded insights. What clients and industries have you written for/about? Your writer should have experience writing about a number of differing subjects. When you've got a background writing for a whey protein manufacturer, an ethanol plant, plastic surgeons, a school supplies distributor, a pet food manufacturer, an insurance company, a software developer and a grocery chain, among dozens and dozens of others, you've developed a varied and valuable perspective on prospect motivations and behaviors, trends, vertical market needs, sales cycles, competitor tactics, and much more. This accumulated knowledge gives a writer the ability to see each new project from a higher level, make valuable connections, and develop fresh ideas.
Flexibility. Can you write in different voices? Writing for an office furniture manufacturer is very different from writing about hand-crafted purses from Peru; the style, the voice, and the tenor are all different. While a writer hired to create content for your organization will write primarily about a single main topic (your product), talking about it to prospects at different points in the sales funnel requires the ability to speak to differing levels of understanding and unique needs.
The process. In very short order, your writer must be as comfortable and intelligent talking about your product as you are. Ask the writers you're talking to about their process; it should go something like this: 1) Quickly absorb all existing content – sell sheets, web copy, brochures, etc. – to learn the basics; 2) then, use the Internet (and simple observation) to dig into your industry and product type and the people who use it (and because this is education he or she needs to do the job well, you shouldn't have to pay for their time); 3) finally, actively listen – to your sales people, your CFO, your marketing team, even customers and former customers – in order to get a comprehensive understanding of your product's positioning, uses, weaknesses, threats, opportunities, competitors, competitive advantage, etc.
A professional writer, particularly as part of a full-service Inbound Marketing agency like Weidert Group where you benefit from expertise in all facets of Inbound, is a smart investment that will make your efforts far more effective – and deliver ROI more quickly. Use the questions provided above to find the person or team you can trust to deliver quality and value-added ideas quickly and accurately.
Learn more about the role content has – and it's a big one! – in Inbound Marketing by downloading "A Step-By-Step Guide To Inbound Marketing" now!