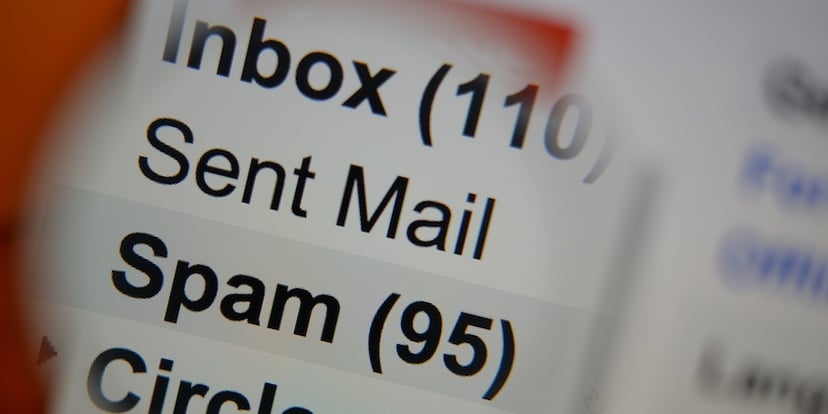 Being blacklisted by a spam cop for an email sort of feels like the equivalent of your parents saying they're not mad, they're just disappointed. There's a bit of shame involved, even if it was a complete accident. BLACKLISTED—by nature, it sounds like punishment!
So What Does it Mean?
HubSpot does a great job of defining what an email blacklist is, but in summary, a server can get added to a blacklist when an email is sent to a spam trap, which is usually caused by emailing a list with outdated contact information (but can also stem from using sketchy list buying services, not sending a permission pass email to new contacts and other rebellious email behavior). When using a platform like HubSpot with shared servers, other senders are negatively affected when an incident occurs.
You can think of the servers as swim lanes. When one swim lane is blocked (BLACKLIST!), the other swim lanes are still open and can be used until the issue is resolved, but they may be more crowded in the meantime. The swimmers that continue to block a lane will be put together into a lane that may not work as well as the others because of the ongoing behavior. Eventually, you may get kicked out of the pool all together.
How Do I Resolve it?
Email blacklisting can usually be addressed in a few simple steps, which may vary depending on the email service you use. Generally, you'll need to send a permission pass email to any contacts that were recipients of the email that caused the blacklisting, but have not clicked an email from you in the past six months. This initial step is an important way to weed out disengaged contacts, including the spam trap hiding in your contact list. Spam traps will never engage with an email or mark it as spam so you will not know what address was hijacked. It's necessary to send, or resend, a permission pass email to the entire targeted list that hasn't engaged.
Interestingly, a specific opt-in action (usually a CTA click or form submission) is required from contacts to proceed with any type of promotional email internationally, but US law does not mandate that marketers obtain an opt-in; rather, it allows them to email anyone who has not opted out. This "assumed opt-in" can open you up to a slew of issues—low delivery scores, low engagement, high unsubscribe rates and, of course, blacklisting. Once you complete your permission pass email, clean up your database by either deleting the contacts who have still not engaged, or opt them out of future emails.
How Do I Avoid it?
Most inbound marketers don't often deal with purchased lists or sketchy email addresses, but there are definitely instances where precaution is needed. Examples that would necessitate an initial opt-in permission pass email include a company acquiring new contacts through a merger, a trade show providing exhibitors with an attendee list, or an agency taking on a new client with an outdated database. Keep in mind, your permission pass campaigns don't have to be boring! Use creative copy, design, or even a special offer to show contacts the value of continuing to receive messaging from your company.
Another thing to keep an eye on for continued database health is the number of unengaged contacts you're regularly emailing. HubSpot outlines a contact with low engagement as someone who has not opened or clicked in the last 16 emails sent to them, but this number can vary based on a company's sales or promotional cycle. To address these contacts directly, conduct re-engagement campaigns every few months. Email deliverability depends on rigorous list maintenance over time, and this effort will ensure that your emails are getting sent to people who want to receive them.