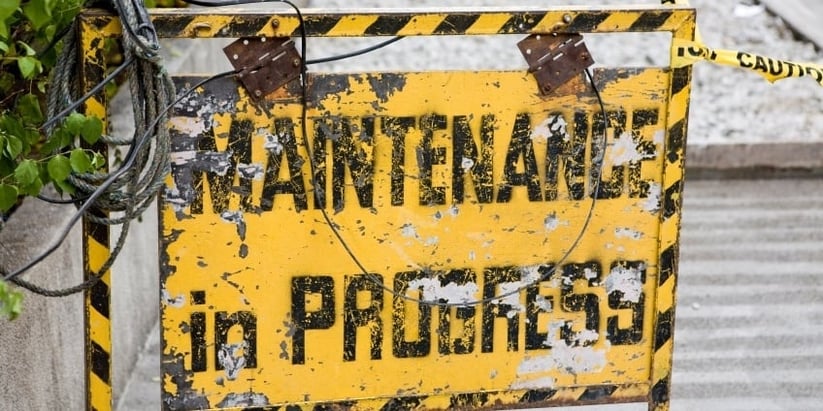 Inbound marketing experts will tell you that the more blog posts you write and publish, the better your results will be. HubSpot research shows that companies that publish 16 or more blog posts per month got almost 3.5 times the traffic than companies that publish between zero and 4 posts a month. More impressive is that those publishing blogs 16+ per month got 4.5 times the number of leads!
Frequent blog publication is good for SEO because your prospects have a better chance of finding YOU when they do an online search for a solution--a 434% better chance of being ranked highly in search engine results, according to Tech Client. It's also good for your credibility, as blogs are rated as the fifth most trusted source for accurate online information and 94% of people will share blog content they think may be useful to others.
This level of traffic- and lead-generating value isn't lost on B2B inbound marketers. Those who include blogging as a key part of their inbound content strategy generate 67% more leads and five times more traffic than their non-blogging counterparts, and 82% find they get positive ROI from daily blogging efforts.
But, despite the fact that 53% of marketers identify blog content creation as a top priority, maintaining that kind of frequency isn't easy to sustain. It's tough to regularly come up with new, relevant topics, and clients often ask us if reposting an old blog is a practical way to alleviate the "pressure to post" they sometimes feel.
You might be surprised to learn that we don't discourage clients from doing that. In fact, it's a pretty common practice since 60% of marketers report repurposing content anywhere from two to five times. But, that's not a license to indiscriminately cut-and-paste old blogs and expect them to perform. Effective reposting is best accomplished using these parameters:
Don't Just Repost, Refresh
If an original post was effective in generating traffic to your website, you can run it again as long as you tell readers that's what you're doing (FYI, this blog is reposted). And, for the sake of the search engines (which don't like repeat copy – at all), change the headline and modify the copy. This is a great opportunity to edit your previous work: tighten it up, add some energy, correct grammatical errors, etc.
Update to Reflect New Circumstances
If you're taking a post from two years ago, there's probably something about the topic that changed: a new fact or figure that's somehow relevant, new perspectives to share, a new entry in the market or new features and benefits worth noting. Rework the post to include the updates, and summarize what the new information means to readers.
Add a New Insight
If you've learned something new since writing the original post, use that as the reason for reposting. We often write posts that take a definite stand on one side or the other of a topic that's in debate and subsequently learn something that adds a new dimension to the discussion. If an old post now has more that can be written about (and that will be of interest to your prospects), add that new insight and repost.
Take a Different Angle
Here's an example from the Weidert Group archives: a few years ago, we wrote about why a formal content strategy should be based on a company's competitive advantage. We revisited that blog not long ago and discovered an entirely new "take" that involved building content around pressing questions prospects regularly ask a company's sales force. The blog was reworked to include that angle and reposted.
Use an Old Post to Illustrate How Your Thinking Has Changed
You can actually showcase where you went wrong in an old post by updating the information contained in it. For example, a Weidert Group post from several years back touted the total lack of effectiveness of pay-per-click advertising (PPC); today we understand its value. We then used that post to showcase our "old thinking," and amended it to include our current position on PPC.
Last Bit of Advice
Don't rely on repeat posts, meaning they shouldn't take up permanent residence on your editorial calendar. Only repost when it makes sense (when a hot topic is spot-on with an old post, for instance), only when you can realistically apply one or more of the parameters we just shared, and only as a sort of practical last resort.