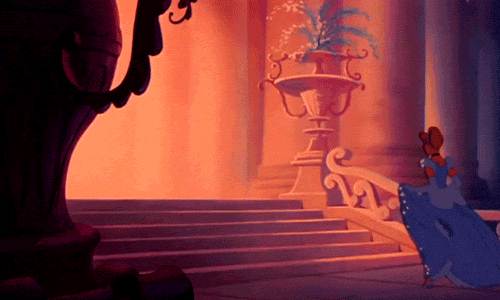 What would Prince Charming have done without Cinderella's glass slipper?
After spending most of an evening with the woman of his dreams, Cinderella left the Prince in a hurry without getting the chance to tell him her name. Luckily for them, he was able to track her down via the glass slipper she left behind, but I doubt they would've lived happily ever after if he hadn't found that clue.
For businesses today, it's easy to feel like Prince Charming when prospects visit your site but don't leave information that allows you to contact them. You can't start the lead nurturing process if you don't know how to deliver nurturing material to them, and every time you miss an opportunity to capture it, you can't help but feel frustrated.
Thankfully, combined content management and marketing automation systems like HubSpot have made it easy for marketers to build websites that are optimized for lead generation. Using free marketing software, now anyone can add conversion forms to their website and set up follow-up emails to those leads using their easy-to-use software and free lead flows tool. Of course, you still have to know the best practices for lead generation forms in order for them to be successful, but simply having them on your website is half the battle.
To help show you how to make the most of HubSpot's free form-building software and lead flows tool, here's a quick overview of how to set it up on your site:
1. Sign Up/Login
If you don't have a HubSpot account already, you can sign up for their free marketing software right here, then install the HubSpot tracking code so you can use their free tools on non-HubSpot-created web pages. Once you're signed up and have the tracking code installed on your site, you're ready to get started. Login and navigate to Lead Capture > Lead Flows to go to your lead flows dashboard. Here, you can activate/deactivate your created lead flows, as well as edit, clone, delete, and create more of them. To make a new lead flow, simply click the "Create lead flow" button in the top right corner.

2. Create New Lead Flow — Choose Type
When you create a new lead flow, you'll given three options to choose what type of lead flow you want to create:
Pop-up box
Dropdown banner
Slide-in box left & right
All are great at capturing your visitors' attention, and can be optimized to promote your social channels, blog subscriptions, newsletter sign-ups, advanced content, and more. You can change the name of your lead flow by clicking the pencil icon next to the title at the top of your screen. Once you have your lead flow type selected and named, click Next.
3. Add a Callout
In the Callout tab, you can add a callout or call-to-action to your lead flow to help grab visitors' attention and describe what you're offering. You'll be able to customize the featured image, callout text, callout button text, and the theme color of your lead flow. The interactive preview will reflect the changes you make, so you'll know what your lead flow will look like once it's live on your page. When you're finished customizing everything, click Next again.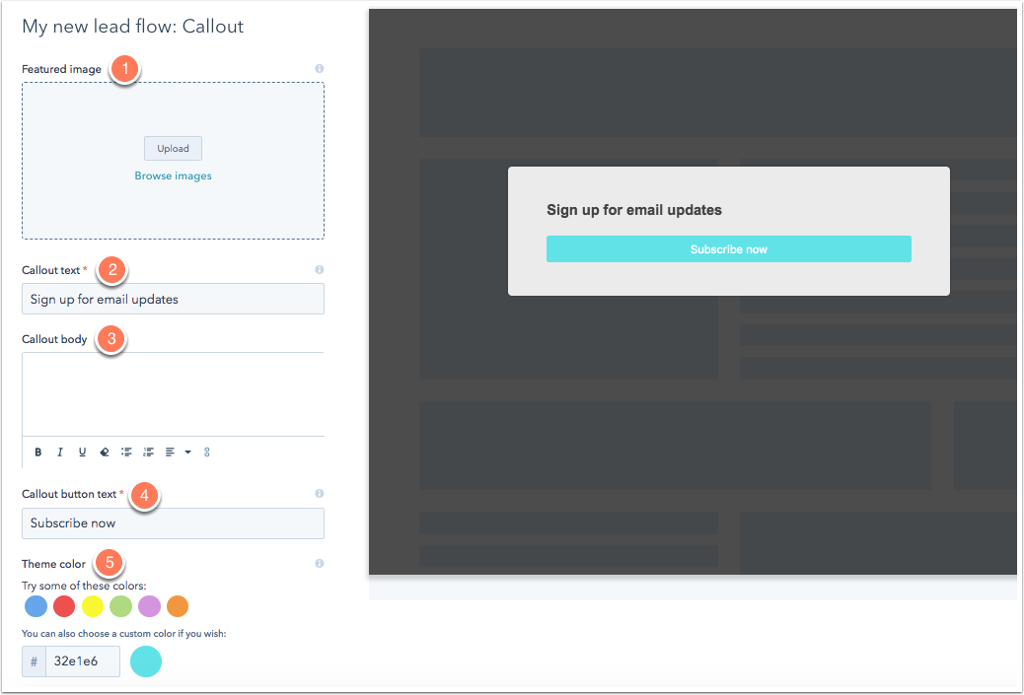 4. Add a Form
Using the form tool, you can customize what form visitors see once they click your lead flow callout. Here, you can edit the form body, the included fields, form button text, and language. The lead flow tool supports multiple form field types, including single-line text, multi-line text, dropdown fields, single checkbox fields, number fields, and date selecting fields. You can change the form field label and add placeholder text by clicking the pencil icon. When you're finished customizing your form, click Next again.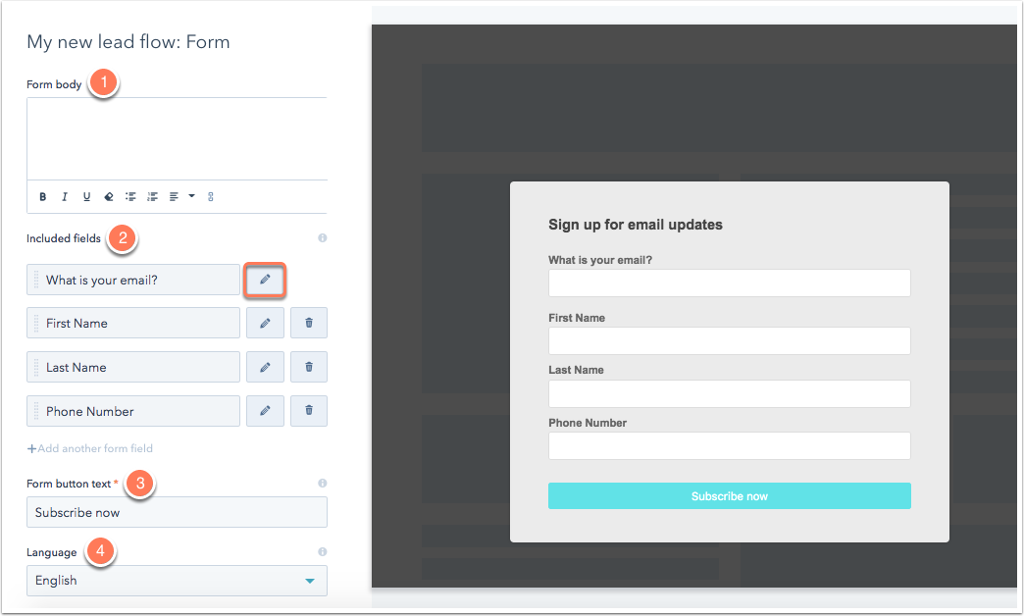 5. Add a Thank You
Once you've finished your callout and form, you can create a thank you message that visitors will see after submitting everything. You can use this place to link your visitors to additional resources or downloads, or add any additional information. When you're finished, click Next again.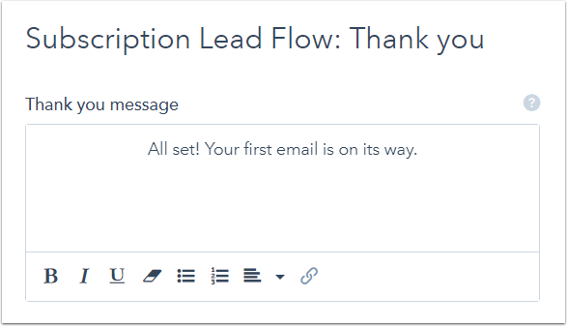 6. Create Your Follow-Up Email
Your form and callout might be finished, but you aren't done yet. Once a visitor has converted on your offer and completed your form, you'll want to send a follow-up email to nurture further conversations. In the follow-up tab, you can create a standard email that will be sent to everyone who completes your form. You can customize which email sender address, subject, email body, and footer. When you're done, click Next to finalize your settings.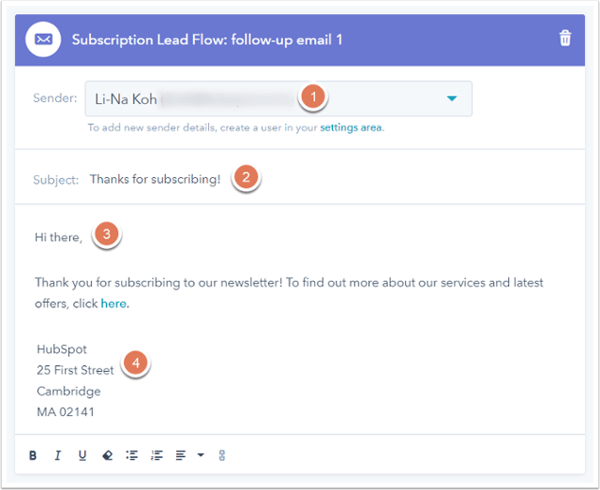 7. Finalize Your Settings
Once everything is created, one of the last steps is to customize the settings of your callout and lead forms. This includes choosing which pages you want the callouts to appear on, setting the trigger action that causes the flow to appear, customizing the email notifications, and more. When everything is set up to your liking, click Next to move to the final step.

8. Preview and Publish
Once everything is finalized, you can preview and test your callout and forms by using the preview tab. This allows you to see how your lead flow will appear on desktop, tablet, and mobile devices, so you can make sure everything looks perfect. Once you're done previewing everything, click Publish in the right hand corner to take your lead flow live. You can also save your changes by keeping the lead flow unpublished by clicking the Save button instead.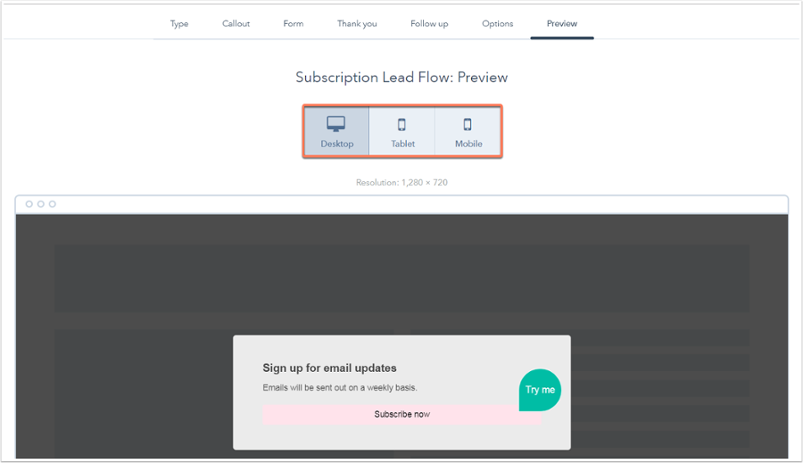 Though we certainly recommend investing in HubSpot's full marketing software because of its all-in-one marketing and sales capabilities, marketers on a tighter budget can still achieve some powerful results by using the free tools available to them. Lead capture forms are an integral part of generating business through site visits, and you can't afford to build a website without them. Use the free tools above to make sure your prospects always have opportunities to give you their contact information, and with the right lead nurturing tactics, you can foster a relationship that lasts happily ever after.