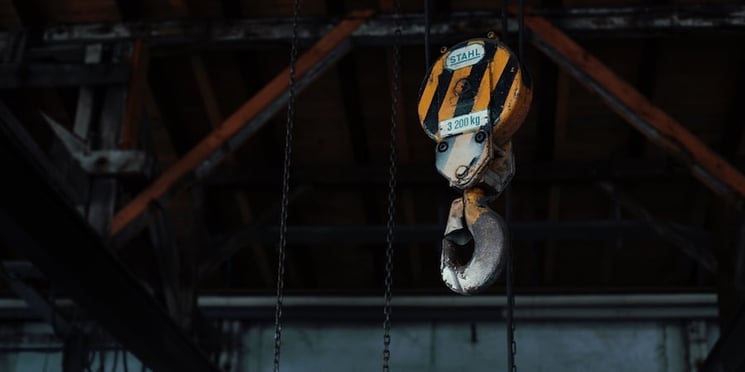 Innovative new technologies can change your prospects' and customers' everyday behaviors and expectations throughout the year. How they find, view and stay current on industry information can shift, offering you new opportunities to refine your content marketing strategy to see continued success.
The continued shift to mobile browsing, the implementation of more diversified content distribution strategy, and creation of tailored personalization experiences are opening new doors for Industrial and Manufacturing marketers to reach customers. How many of these trends are you capitalizing on?
Mobile-first, Constantly Connected
More and more, people are using their mobile devices instead of desktop set-ups to search for the information they need. Whether on the go or first thing in the morning, your customers are using their mobile devices as pocket-sized personal computers. To capture their attention and give them a good online experience with your company, make sure your website and content look great and function well on any screen size. Using a mobile-responsive design can help you capitalize on this must-have functionality.
In tandem with the shift in how customers find information comes a continued trend in where they go to look for it. Along with visiting a company's website, an increased number of people are heading to Facebook, Twitter and LinkedIn to find out the latest news and information. For industrial and manufacturing companies that are still trying to justify the importance of an active social media presence, these are important stats.
Customized Content Design
These browsing habits require a more spread out content distribution strategy—posting content on a variety of online platforms instead of just hosting it on your website.
The same content shouldn't be posted everywhere, however. It's important to modify content for each platform you plan to post on.
It's also important to keep the time that customers typically spend with each type of content in mind during content planning and creation. According to a study from HubSpot, video content, social posts and news articles are viewed/read more thoroughly than blog posts, interactive content and long form content. With these trends in mind, a video might be a great approach to showcase a new product or process, while a blog post should quickly convey important information and always be formatted for easy perusal.
Put Personalization First
The final content marketing trend that presents an opportunity for industrial/manufacturing companies is the power of personalization. You might have already begun experimenting with personalization in your emails—including customers' first names, company name, locations, etc. But, have you tried using different messaging for your customers/prospects depending on where they are in the buyer's journey, or which content they've recently viewed? Through interactions with giants like Amazon and Netflix, customers have come to expect an individualized experience from companies. Developing and understanding your buyer personas' motivations and needs is key for your content marketing strategy as well as your website plan.
Technological advancements bring challenges and opportunities for marketers. By working to understanding where your customers are going to find information, how they're accessing and consuming it, and what experience they expect, you can more effectively reach your audience and become a trusted industry partner.