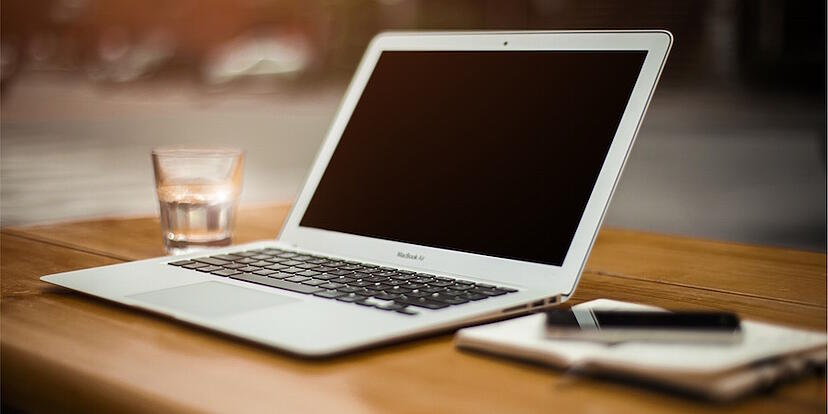 It's been said for more than a year now that Inbound Marketing is the new SEO. Some folks in the marketing world didn't want to come to grips with this realization, but the results are in. Inbound is here to stay!
Just look at the growing number of marketing software providers entering the marketplace, or modifying their current software, to compete with Inbound pioneer HubSpot. Or read what industry masterminds such as Rand Fishkin or David Meerman Scott are saying about Inbound.
The team here at Weidert Group has formally been on board with Inbound since August, 2011, and the proof is in the pudding, as they say, as far as its impact on the growth of our online presence and our overall business. This growth has come from extreme dedication and discipline to the process, but we're continually amazed by the results. Some of our recent results related to our organic search traffic were so exciting we couldn't help but share as an example of what's possible for other businesses.
The chart included here is a view of our Organic Search traffic since we officially launched our Inbound Marketing efforts in August, 2011. As you can see, we've experienced a steady climb in organic search traffic month over month, with a few small dips in a few of those months, but since October of last year the growth has been dramatic!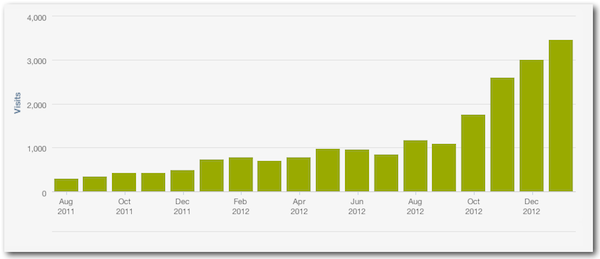 So, the big question is, how'd we do it? And how can you replicate these results with your own Inbound Marketing activities?
1. Consistent Blogging
Since the launch of our Inbound efforts, which included a new website and blog, we've been consistent with publishing 4-5 new blog articles per week (on average). Some weeks are harder than others to make sure we make the time for writing new blog content, but knowing that this is the core of our Inbound efforts we as a team find a way to keep the content train moving.
TIP: When implementing your own Inbound efforts, plan to enlist the help of others on your team for new blog articles to avoid burnout, maintain frequency and offer your readers a variety in voice and perspective. If your team is limited in size or writing skills consider outsourcing your blogging efforts to a professional writer.
2. A Focus on Quality Content First, Not Keywords
Yes, it's important to optimize your blog content with target keywords but don't obsess over squeezing a keyword into every headline. Instead, you should be focusing first on creating quality content and how you can outdo your last blog article or eBook to write an even better one that attracts more qualified traffic and converts more qualified leads.
3. A Team Approach to Social Media
We've seen first hand what social media has done for our content through the power of social sharing signals, and the impact this has on our SERP rank. To help jump start our blog content in the socialsphere our team takes a collective approach to sharing and promoting our blog content on our various social media accounts which then increases our reach and chance for social sharing by others.
4. Natural Link Building
From the beginning we've never relied on begging for inbound links or paying for them either. Our approach has been organic and inspired by the famous line from Field of Dreams: "If we create awesome content, the links will come." That approach has served us well and has made a tremendous impact on our SERP rank for certain search terms. A great example is an article from our team member Tami Wessley on The Top 10 Most Effective Marketing Strategies.
Since it was published this past August, the article has attracted 44 inbound links including a feature and link from Ragan's Health Care Communication News, a highly credible website that we were thrilled to be picked up by. So, what was the impact on this article's rank in search results? As you see here, it's the number one organically ranked article for the keyword phrase "most effective marketing strategies", which receives on average 170 monthly US searches. This has resulted in this article being the top performer in our blog archive as far as attracting and converting new leads.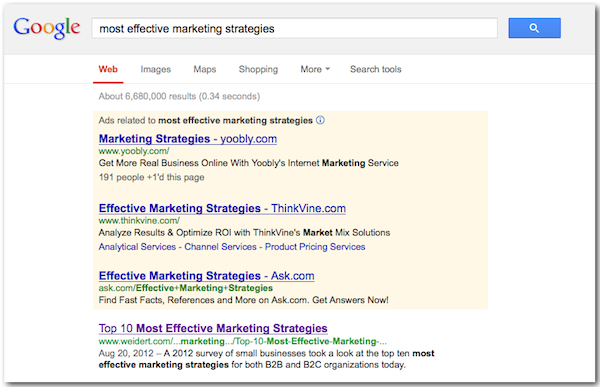 5. SERP Optimization Beyond Meta Data
With every new blog article and landing page we always take the time to enter some appropriate meta data, optimized with one of our target keywords, but we've also taken our blog optimization beyond this point with the use of Google Authorship Tags (aka "rel-author") with all new blog articles. This has enhanced the presentation of our content in the SERPs with our smiling faces, which instantly stands out, especially if our post is the only one in the SERP with a author photo.
We can't solely attribute this optimization step to our steep climb in organic search traffic (as shown in the chart above), but we know it's made an impact since we began implementing this in October of last year -- the same month we began to see the dramatic rise in organic search traffic.
I could easily keep digging into additional data and make additional conclusions, but we've seen enough to be even more convinced (not that we weren't already) that Inbound Marketing discipline yields increased search results in this new era of SEO. For even more insights on Inbound Marketing's impact on SEO and how you can leverage this organic approach to improving your rank in search, grab a free copy of our "SEO Survival Guide."