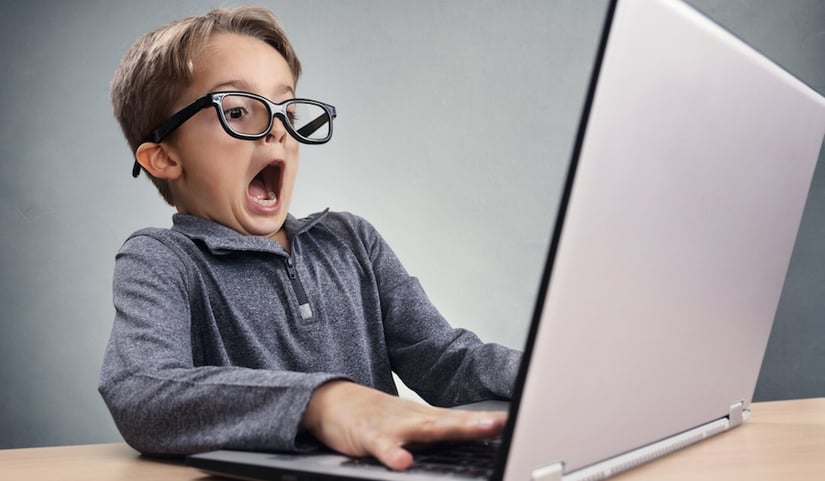 B2B marketers across all industries are taking an inbound marketing approach. And why wouldn't they? Did you know:
In addition to these statistics, there are many more that demonstrate just how successful an inbound approach can be. Eager marketers (not to mention small-mid size business owners) often can't wait to get started when they begin to understand what is possible.
While the end rewards are awesome, the journey to inbound marketing success can be complicated. It's easy to get off the path and feel like you've lost your way. Avoiding these five mistakes will help you stay on course and achieve the results you're looking for faster.
1. Jumping to the Tactics Without Developing a Strategy
There are a lot of tactics involved in creating an effective inbound program. Blogging, email marketing, your website, social media, content creation, calls-to-action, SEO...just to name a few...are all involved. Many organizations think that just by adding a blog they are taking an inbound approach. Well, that's not exactly the case. Picking and choosing a few tactics isn't going to lead to results.
Before you begin, it's important to develop a strategy. Go back to your marketing plan. Who are you hoping to attract? What message do you want them to hear and when? What are your goals? How can inbound help you reach those goals? Effective inbound approaches are made up of a lot of moving parts. If you fail to develop a strategy that defines how those parts will work together, you're wasting time.
2. Not Truly Understanding Your Buyer Personas or Their Buyer's Journey
All successful inbound programs have one thing in common—they include well-defined and well-understood buyer personas. Developing your buyer personas is a critical piece of the strategy mentioned above.
Invest the time to learn as much as possible about each of your personas. You need to know more than the demographics. You need to know:
What keeps them up at night?
What are their priorities?
Do they have experience with your product or service?
How do they learn? Where do they go to learn?
What obstacles do they face related to your product or service?
It's not enough just to know who they are. To be successful, you must also understand their buyer's journey. What problem or issue triggers them to seek out a product or service like yours? What steps do they take to solve that problem?
Spend the time doing the research and testing required to gather this information. Keep in mind that it is an ongoing process. Buyer personas will change—their priorities will shift based on outside factors. Review your personas and their journey at least quarterly and adjust your inbound strategy accordingly.
3. Not Setting Goals and Measuring Results
It's really hard to find your way if you don't know where you're going. That's why it is so important to set goals and measure results. The end goal for all marketing approaches is to drive more business, get more customers and increase sales. Inbound marketing is not an exception.
At Weidert Group, when we're working with a prospect, we ask them how many new customers they need this year to reach the goals they've set as an organization. We work backwards from that number and provide them with metrics for every part of the funnel. We determine how many opportunities, sales qualified leads, marketing qualified leads, leads and visits they need to reach those goals. If they become a client, we use that data to help us measure our efforts.
Have you ever heard the saying, "What gets measured, gets done?" It's true. Before you begin to implement an inbound program, define where you want to go.
4. Running Out of Patience
If you're looking for a quick fix to a marketing problem that is broken, inbound is not the answer. The promise of inbound marketing is real but it is not immediate. One of the biggest mistakes you can make is running out of patience before it has had a chance to take hold. It takes time to develop content that resonates with your audience. It takes time to build a social media presence. It takes time for the search engines to start indexing your blog pages. It takes time to effectively nurture your leads...but it is worth the wait.
Stay the course and you'll find yourself realizing the results you've been hearing about.
5. Putting an Inexperienced Team in Charge
Inbound marketing may seem like something your traditional marketing team can take on...they should have the skill set, right? WRONG! Inbound marketing is complicated. There are a lot of pieces to the puzzle and a lot of things that can go wrong when not implemented correctly.
If you put your inbound marketing success in the hands of someone who does not have experience, you run a very big risk of failure. If you're serious about seeing results, find a resource that has implemented inbound marketing strategies for many organizations across many industries. Let them help you learn to swim before you jump in the deep end.
Inbound marketing can be a very effective strategy for many types of organizations. Watch out for these pitfalls and you'll be well on your way to success.