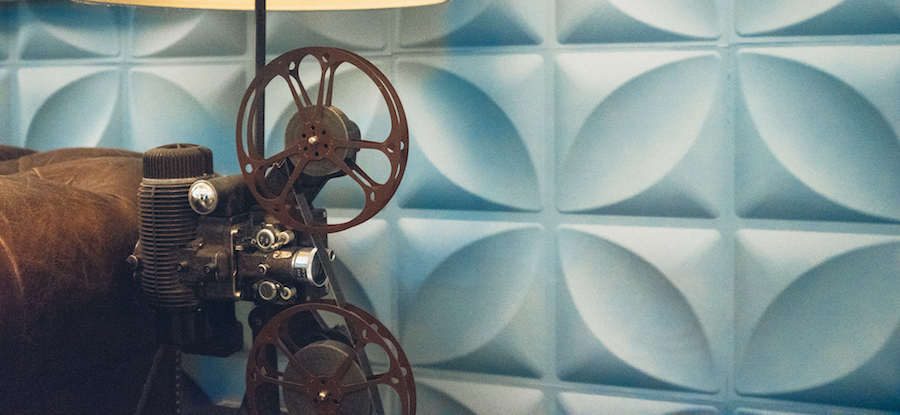 Last week we provided some basic guidelines for creating a video to add some energy to your Inbound Marketing content. This week, we're going to elaborate with ideas for topics and how to script them.
First, though, some statistics to remind you just how powerful video is in getting your message across and converting traffic into leads:
52% of consumers say that watching product videos makes them more confident in their online purchase decisions; when a video is information-intensive, 66% of consumers will watch the video 2 or 3 times (Internet Retailer)
Visitors who view product videos are 85% more likely to buy than visitors who do not (Internet Retailer)
Product videos play a key role in consumer purchase decisions, with a 9x increase in retail video views at the starts of last year's holiday season (Mediapost)
Blog posts incorporating video attract 3 times as many inbound links as blog posts without video (SEOmoz)
Now For Some Topic Ideas
A demonstration of your product. Better yet, demonstrate your product side-by-side with your competitor's to show exactly how yours is better/faster/more cost-effective.
A salesperson or customer service rep answering some of your most commonly asked questions. Putting an appealing personality on-screen helps prospects connect and begins to build a relationship.
A walk-thru of your facility to show superiority in process, a new addition, how your environment results in a better customer experience, etc.
"A day-in-the-life of..." Businesses like dental practices or law firms can quickly break down any reticence or fear keeping people from making an appointment or taking a first step. Introduce the professionals, talk about the process…the goal is to make prospects comfortable and more willing to get in touch.
Customer testimonials. A thrilled customer speaking genuinely about how your product has improved his or her life is the "peer review" prospects need in order to validate their choice to work with you.
Once you identify the "what" of your video, you've got to tackle the "how." Here are some pointers:
Start with an outline. Say you make a hardware widget: a paint scraper that has a better grip, easier blade changing, and other features your competitors' don't. An outline for a video might look something like this:
a. Brief introduction – tell the audience what they're about to see
b. Show your scraper and your competitor's features ("Sure they look the same but you'll see in a moment how much more work ours gets done in the same amount of time…")
c. Show them in action. Here you'd scrape to show how yours results in less work, how your handle is more comfortable, how a hook allows you to attach the scraper to a ladder so you don't lose it, etc.
d. Recap the benefits
e. Tell your audience how to find your scraper or other call to action
f. Tell them to stay tuned for more videos (then make sure you create them!)
With your outline at your side, determine how each segment gets taped. The easiest way is in lockdown mode, where the camera is on a tripod and all the action happens within one "frame." This tends to come off a little stagnant, so try to mix it up with close up, medium, and wide angle shots, where appropriate.
For instance:
a. The introduction could be a medium shot of the spokesperson, showing him or her and surrounding setting
b. When you show the scrapers, show them in close-up so the audience can see their features
c. When you show the scrapers in action, you might start with a wide shot (a guy on a ladder) then get in close to let the audience see the work being done and how each scraper performs. You get the idea: be where your audience needs to be to get what you're trying to communicate
d. Put words on screen where emphasis is needed. At the end of your video, where you're recapping your product's benefits, add words on screen to help them stick in people's minds. This is done in the editing phase
Of the two, outline is probably the more critical element of your video because it's what's going to help people fully understand your point of difference.
While it's a bit over-the-top, check out the ShamWow video on YouTube. It's not a side-by-side comparison as we've described above, but it's a great single-product demonstration video. It's fast-paced, energetic, and very effective. The scripting was clean and simple; the usage examples were powerful and relatable.
A 2010 report from Cisco predicted that 90% of Internet traffic will be video by next year. And next year is right around the corner. So, what are you waiting for?
Want more direction? Download our Inbound Marketing Content Creation Templates. These templates help you pinpoint your target's challenges and create a video that makes you the solution star!