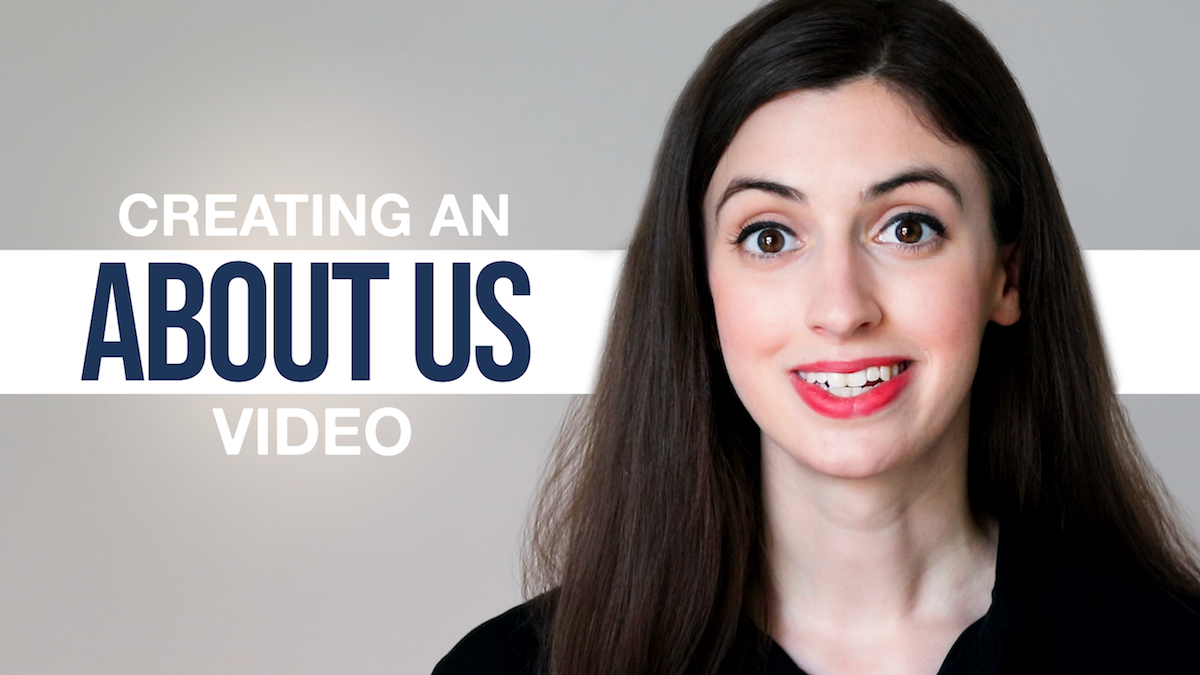 OK, it's time to play a classic game of Would You Rather? Here's your choice: Would you rather watch a brief "about us" video about a company you don't know...or read four paragraphs of solid copy about that same company?
When done properly, a company "about us" video is an extremely valuable and intriguing tool. It tells your story, shows off your people and production facilities, connects with prospects, energizes customers, creates internal pride, and entices potential employees. Let's see a copy-only blog post do that!
There are so many ways to use video in marketing and sales to enhance your brand and drive the bottom line. Although there are various types of videos for business marketing, the most popular is the "about us" video, or corporate overview video. Being a video producer, of course I made a video to show how we create these at Weidert Group and best practices for getting the most from your company's own "about us" video. Enjoy!
Transcript: How To Create and Promote a Company "About Us" Video
Alexandria Sielaff: Have you ever heard about a great new TV series on Netflix or Amazon, but just aren't sure if you can commit to watching an entire episode, let alone a whole season?
The show sounds like something you'd be interested in, and you know you have the resources to view it, but you just need to know a little more about the show before you partake, so you watch the show's trailer.
"About us" videos are, essentially, movie or TV trailers for your business. They allow potential customers to learn who you are, what you do, and why you do it, in less than three minutes' time. They're the perfect middle-of-the-funnel tool to give prospects information they're looking for in order to make a purchase decision.
It used to be that "about us" videos were massive undertakings reserved for huge companies that had the budgets and resources. While they're still a big project to take on, "about us" videos have never been easier to create. Here's how Weidert Group can roll out the red carpet for your company's video debut ...
The project will begin with a discussion of your company's goals with the video.
Is it to talk about your capabilities?
What makes you different?
Introduce your leadership team?
Probably all of the above, and then some!
Next, our team of writers will work with you to create a compelling script for a voiceover or interview prompts for the people featured in your video.
When pre-production is all buttoned up, we'll send our production team to your company. While there, they'll interview your smiling faces and capture engaging footage of your products, services, and people.
When that's complete, we'll take the footage from the shoot and create something like this. Your video will include your company branding and communicate just how awesome you are.
Once your "about us" video is complete, you'll want everyone to watch it! But where should you start?
Feature your video prominently on your website so that visitors can learn about what makes you and your products so special.
You can also use your video on social for recruitment. Allowing potential hires to see your company culture with their own eyes during the application process can give you a huge leg up in recruitment. Your HR team is going to thank you.
The possibilities for using your "about us" video are endless, so reach out to a Weidert Group consultant today to learn more!
Resources to Help You Succeed With Video Marketing
With video marketing obviously being a vital part of marketing's future, questions arise regarding who will concept, write, shoot, edit, and market your videos. While there may be many corporate video production services for you to select from, few have more experience and expertise with complex industries than Weidert Group, so let's talk! And if you need to convince your teammates why now is the perfect time to use video marketing, download and share our infographic, Why Video? Why Now?, by clicking below: