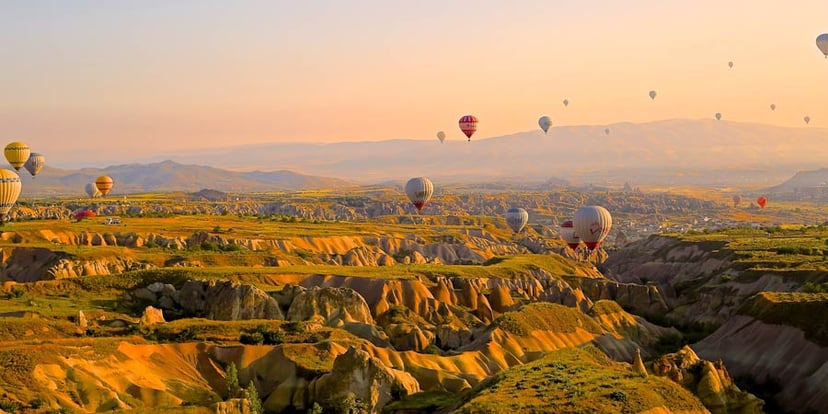 When you're thinking about how to grow your business, you never ask: "Which do I need—marketing or sales?" Because, of course, both functions are important for a well-run business. To achieve growth, you have to attract new leads (with effective marketing) and close new customers (with a great sales team). These days, that also means you have to have software that supports each function: Marketing has website software, design tools, marketing automation, etc. and sales has CRM, calling software, and maybe even sales operations software.
The problem is, while you're trying to integrate business functions and enable marketing and sales to communicate effectively, the various software your teams use can inhibit communication. Too often, teams think differently and operate separately simply because their software isn't built to operate cross-functionally. If, for instance, CRM tracks customers one way, and marketing automation views customers another way, then how can you expect sales and marketing to be on the same page?
Improve Sales and Marketing by Using Software More Effectively
To improve alignment between sales and marketing, we never underestimate the role software plays in shaping team operations. Let's start at the back end. Both marketing and sales teams need reliable data in order to do their jobs well. Where does this data come from, and how is it housed so it's accessible?
Traditionally, companies use Customer Relationship Management (CRM) software for sales purposes. CRMs are only as good as the people inputting the data and using it. Many companies are also implementing marketing automation platforms to segment leads for marketing activities. The problem is that if marketing is segmenting one way and CRM is organizing contacts another way, then the data and organizational perspectives of each team can easily diverge.
Instead of thinking of CRMs and marketing automation platforms separately—or choosing one over the other—your company should think of them together as your primary platform of record and one powerful tool—even if you're using two separate platforms.
In most cases, this means your CRM and marketing automation platform should integrate (i.e. talk to one another automatically). More and more, software platforms like HubSpot, Salesforce, Microsoft Dynamics, etc. are working together to build integrations so that sales and marketing software platforms can indeed relate to one another.
Integrating your CRM and marketing automation platforms (whatever they are) benefits your company and your customers by aligning marketing and sales, and keeping their operational perspectives on the same page. Often, this might mean moving away from one platform or selecting two platforms that you know integrate together.
No matter how you choose, in today's environment, it's becoming increasingly clear that together, marketing automation and CRM form a "platform of record" for most companies. In other words, regardless of changes over time, most companies tend to stick with their CRM and marketing automation platforms for the long haul. With all the data stored between the two systems, sales and marketing can make magic happen when they commit to a platform and build out new functionalities around those central sales and marketing technologies.
Using a Marketing Automation CRM for "Smarketing"
"Smarketing" is a common (albeit gimmicky) term for sales + marketing alignment. Software companies like HubSpot realize the value this alignment brings and are building systems to help your company achieve it. According to HubSpot, companies with strong sales & marketing alignment have 20% annual revenue growth.
Having one integrated platform (CRM and marketing automation in one) that syncs data both ways means your marketing automation software can use the CRM data in an automated fashion to appeal directly to prospects, and then provide data about the lead back to sales to use in closing customers. In other words, by having one software platform instead of two, marketing and sales are able to build context into the way they market and sell.
This facilitates seamless handoffs from marketing functions (attracting, nurturing, and scoring leads) to sales functions (tracking sales, tasks, forecasts, and proposals). It also reduces time spent on daily administrative tasks for both departments, increasing the speed of follow-ups and shortening the sales cycle.
An integrated platform also helps with data accuracy by removing duplicate contacts and standardizing contact properties across marketing and CRM. You can get a complete snapshot of the customer/lead history in one place. This allows for more targeted marketing by segments and for more productive sales conversations—the sales person can see a complete picture of the lead: their company, interests, downloads, and interactions with your organization.
Shared data also facilitates closed loop reporting to see what marketing campaigns/efforts provide the most ROI and make adjustments based on what's working (or what's not). For more on marketing and sales alignment, check out our posts here and here.
Building Capabilities Around Your "Smarketing" Platform of Record
Your marketing automation + CRM platform can provide valuable information to your customer service and accounts teams, too. Customers see your company as one entity—not a bunch of departments—so they expect that you know their history. Having a holistic view of the customer—such as relationship history, support issues, and product interests—allows for better service and increases the chances of upselling. That's why committing to your sales and marketing platform is an essential step: it's your frontline software for relating to customers. After establishing that platform, then you can build out other capabilities around that central piece of software.
This is where integrations beyond sales and marketing add even more power to your platform. For example, HubSpot recently announced HubSpot Connect, a feature that allows you to integrate apps for project management, accounting, events, help desk support, voice-of-the-customer surveys, and more into your marketing and sales platform. Here you can see all the interactions customers have with you in one place. As a result, customers will feel less friction and more delight when dealing with different departments.
HubSpot CEO Brian Halligan believes HubSpot Connect is especially important for companies wanting inbound marketing because it "extends the power of the HubSpot platform by integrating with top-performing tools used across departments to attract, engage and delight customers."
Software Integration Creates Real Business Impact
Using a combined marketing automation + CRM platform like HubSpot as your primary platform is a win-win-win for marketing, sales, and the entire organization. Building out other integrations extends the win to your account teams. And, of course, it's a win for the customer who gets a solution to their problem in an efficient manner because you're easy to do business with.