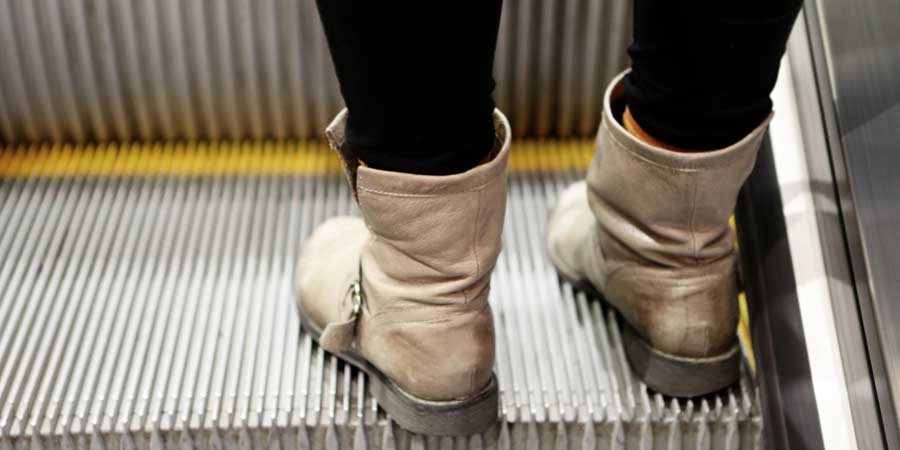 The benefits of blogging as related to credibility and SEO are pretty much undisputed. According to ContentPlus, a UK-based content marketing agency, blogs give websites 434% more indexed pages and 97% more indexed links. And ultimately, indexed pages and links convert into higher credibility and search rankings. But blogging isn't the only way to build your site's credibility with Google. Here are 5 other methods you should consider to help your site get found in the search engine results pages (SERPs):
1. Become Responsive…like, now!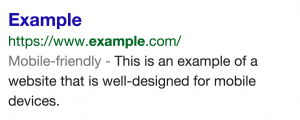 In late 2014, Google began adding a mobile SERPs label to indicate that a website is mobile friendly. To be considered mobile friendly, a site must have the following attributes:
Sizes content to the screen so users don't have to scroll horizontally or zoom
Places links far enough apart so that the correct one can be easily tapped
Uses text that is readable without zooming
Avoids software not common on mobile devices (e.g., Flash)
The idea is to help mobile users have better user experience—and if they do, your credibility increases. Just consider that, according to Google, 41% of "mobile" people will jump over to a competitor's site if they have bad mobile experience on your site.
Starting April 21, 2015, Google will further expand its use of mobile-friendliness as a ranking signal in conjunction with its mobile-friendly label. Given that mobile devices are delivering 42% of organic search traffic across the three major search engines, according to the Digital Marketing Report Q4 2014, it's a good idea to convert that old static site into one designed to fully accommodate the needs of mobile users. If you're uncertain whether your site is mobile friendly, pop over to Google's Mobile-Friendly Test and enter your URL.
2. Check for Spam Links
Nobody likes spam, least of all Google. So if you have a bunch of questionable inbound links to your site, your credibility will suffer. Every other month or so, check who's linking to your site using Google's Webmaster Tools. Review the list for any links that may go against Google's linking guidelines and if there are any, contact the site owner and request they remove the link or add a rel="nofollow" attribute to it. For any links you may be unable to have removed, you could consider using the disavow links tool in Google's Webmaster Tools. However, keep in mind it is a tool that needs to be used with some caution as it could result in some negative, unintended results.
3. Consistently Produce Quality Content
While this is a bit of a "Captain Obvious" statement, it's important that you put concerted effort into creating solid site content. Whether it's a landing page for a new eBook, a product page, your home page or a summary of customer testimonials, the content of each page needs to be well thought out, clearly written, focused on target personas' needs (versus just keywords), and have well aligned elements (e.g., headline and body text match). Keep in mind that Google's Panda 4.1 algorithm update from last fall was aimed a identifying and penalizing low-quality content more precisely in search. In addition, sites with consistently updated content often rank higher than those with static content. And while blogs go a long way to help your ranking, don't ignore the rest of your site.
4. Do Your Keyword Research
As I mentioned in my recent article on keyword usage for SEO-focused marketing, winging it with keywords is not a viable strategy—they're far too important a factor for search ranking. So, do the research to see what people are searching for in terms of what your company offers, and work to incorporate those words into your site content and your social media posts in ways that are natural and will make sense for your potential customers. As you do your research, look for relevant keywords that have high search volume but low competition. These are likely the words that will help rank better. But also include long tail keywords, as these are even more specific words and phrases that will help your chances of being listed in searches.
5. Use Social Media
Actively participating in social media can increase the volume of traffic to your website, a key factor for search engine ranking. In addition, the accounts you utilize will typically rank high for the keywords for which you want to be found (provided you've done your keyword research…). Keep in mind that in early February 2015 Twitter announced that it will be working with Google to make tweets more searchable online. It's expected that this will be fully implemented sometime in first half of this year...soon your tweets will help your credibility in Google search. So if you're not yet participating in social media, have a couple accounts that aren't seeing regular use or haven't encouraged your employees to share company content from their accounts, it's time to get busy.
If you haven't worked some of these ideas into your online marketing initiatives, it's never too late to start improving your credibility with Google. And if you don't yet have a blog on your website…well it's time to add one so you can increase your search traffic and be found more readily online.