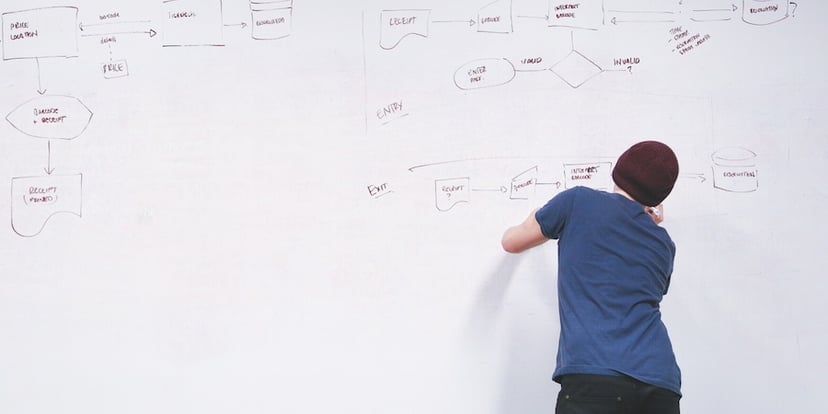 We're embarking on the season of plans. Chances are, you're already knee-deep in establishing budgets, setting new goals, and determining the right strategies to meet them. With so much time invested in this annual process, the last thing you want is for this to be an exercise where the finished product gets dusty sitting on a shelf all year long. You want something that will help you move the needle and position your company in a much better place one year from now.
There's a lot of great advice and guidance that can be found to help you build your budgets and plans. In this article, I'll touch on a part of this process that doesn't always get the attention it deserves, or sometimes is overlooked altogether: a plan for existing client upsells and retention.
It's More Important Than You May Think
If you're wondering how to prioritize a customer retention and upsell strategy as part of your 2017 plans, take a look at the stats below:
61 percent of small business owners surveyed

by

Manta & BIA Kelsey report over half of their annual revenue comes from repeat customers rather than new customers
A repeat customer spends 67 percent more than a new customer

, as reported in the same study by Manta & BIA Kelsey
If your company's stats comes even close to these, your customer retention and upsell strategy is more important than you may have thought. It's time to get serious about a more formal and thoughtful plan.
Why Do Your Customers Leave?
The average company loses 10% of its customers each year. Start with understanding your customers and the reasons they leave. Whether you capture feedback formally with data (CRM data, call-center data, VOC surveys, social media comments, etc.) or you simply have input from customer-facing team members such as sales reps or customer service reps, you'll want to gather information from as many sources as possible.
During this process, you may find that there's a pressing need for the company to start capturing more of this data and feedback going forward. To engage with your existing customers, you need to understand them.
Determine the Best Strategies
Take it a step further by evaluating what success has looked like in terms of upsells, too. Once you have a good understanding of why customers leave and what upsell opportunites appear to be the most profitable, develop the best strategies to reduce churn and increase upsells.
Voice of the Customer. A Voice of the Customer (VOC) program is a great way to to discover opportunities for improvement. VOC programs provide timely insights on customer satisfaction and provide the data needed to determine how to retain and upsell customers. As part of our very own VOC program, our president personally reviews each VOC survey and calls the survey participants that express any dissatisfaction or any interest in additional ways we could help grow their business.
Lead Nurturing. Lead nurturing doesn't apply only to prospects. Are there opportunities for nurturing existing customers with email workflows as well? Focus your content on the best upsell opportunities you want your customers to be thinking about.
Social Media. Social media is a great way to connect and engage with your clients. Monitor and respond quickly to any issues discovered via social media and continue to nurture existing customers with a social selling strategy.
Customer Loyalty program. Loyal customers are easiest to up-sell and more likely to refer your company to their peers.
Assign Roles
It's one thing to say your company has a culture of customer service and creating positive customer experiences, but it's another to have who owns it clearly defined. Of course, it's not just one person, everyone plays a role. Determine the responsibilities of marketing, of sales, etc. Are the key players enabled to execute on the plan or do they need more training and support to be successful?
Set Goals
State your revenue goals in terms of existing customer upsells versus new customer acquisition. On average, 80% of a company's future profits come from 20% of their existing customers, according to Gartner Group. If that's the case for your company, make sure your sales compensation is set up accordingly, too.
Upserve, Don't Upsell
Don't miss the opportunities right in front of you in 2017. Although many companies have a tendency to focus the bulk of business development efforts on new business, the truth is it's easier to sell to an existing customer than it is to new prospects.
Above all, keep the customer experience top of mind in everything that you do. Best said by Daniel Pink, "Anytime you're tempted to upsell to someone else, stop what you're doing and upserve instead."