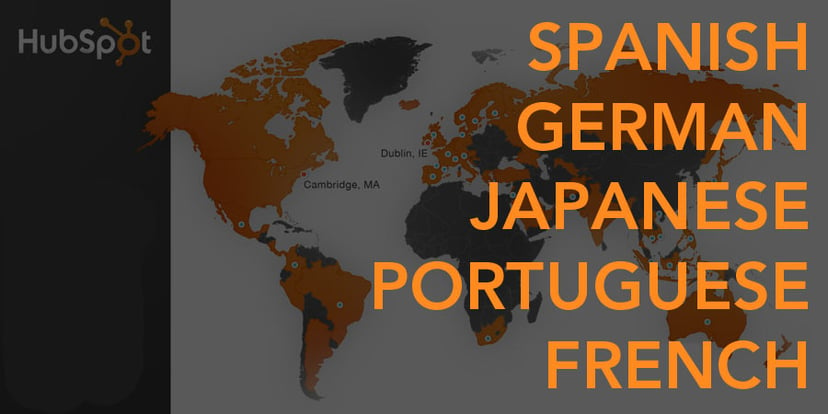 HubSpot announced today that the company would be offering 5 new languages for its marketing automation and sales platform. With this change, users from a wide range of backgrounds will be able to access the platform's top-notch tools for attracting leads and attention online.
In addition to English, HubSpot's platform will now be available in Spanish, French, German, Japanese, and Portuguese. If that weren't enough, HubSpot's software isn't the only part of what HubSpot does that will be available in multiple languages; the company also announced that HubSpot users will soon be able to convert content from one available language to another.
For companies doing business in different regions of the world, this update from HubSpot is a big announcement. The kind of inbound marketing encouraged by HubSpot relies on targeted relevancy, and in the past, one of HubSpot's biggest barriers to success in staying relevant globally was a lack of translation capabilities.
Taking Multiple Paths Toward Customer Relevance
As a HubSpot partner agency, it's been clear to Weidert Group for some time that HubSpot is leading the pack in emphasizing relevancy to prospects and customers. For some customers, not having alternative languages to English was a major obstacle in choosing to buy HubSpot as a marketing platform. However, when you consider that added languages comes on top of past product releases like personalized content, out-of-the-box responsive site design, and a CRM platform that tells salespeople when and where a contact visits the website, it's clear that this announcement is part of a longer narrative of HubSpot pursuing absolute relevance.
From our perspective, the platform isn't just leading the way in marketing automation; every improvement at HubSpot is aimed at improving users' ability to attract leads and close more business.
If you haven't yet explored HubSpot and its capabilities, learn more by getting a virtual demonstration from our team.