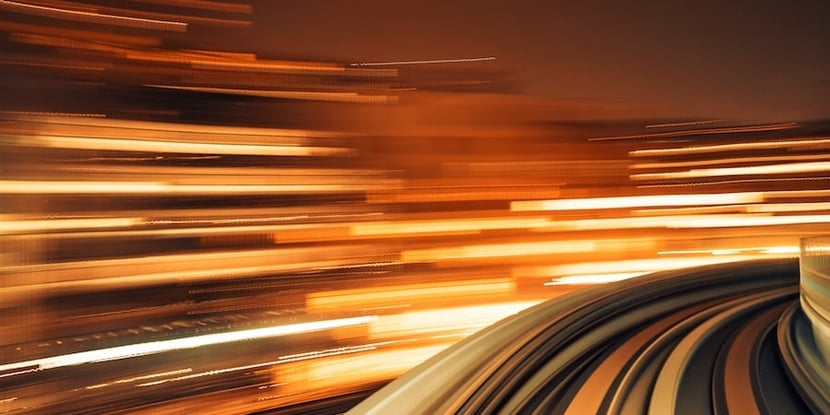 There was a time when a website and a blog was considered a robust marketing plan, but you'd never know it by looking at today's digital landscape. The emergence of visual media and artificial intelligence on top of the steady evolution of established social platforms has presented inbound marketers with new and exciting ways to attract and convert leads—and equally as many headaches given the scorching pace at which digital marketing changes.
To some degree, accepting that the only constant is change is job one for marketers. The real work, however, is keeping pace with and preparing to leverage disruptors that challenge businesses to redefine how they communicate with their audiences, develop content and track performance.
The Big Three
As disruptors go, the HubSpot State of Inbound 2017 reports three categories inbound marketers need to keep on top of in 2017 and beyond:
Social: With billions of users across a variety of platforms, social media is a perennial disruptor because it quickly morphs into new instant-communications tools and touchpoints (think email to Facebook to Whatsapp). Marketers are left to play catch-up in establishing a presence and connecting with their audiences in new online spaces.
Artificial Intelligence and Virtual Reality: There's a lot of talk about the hyper-personalized marketing possibilities of artificial intelligence (AI), augmented reality (AR) and virtual reality (VR). While much has been made of generating content for news services and other limited outlets using AI software, the collective technologies aren't yet pervasive enough to determine their impact or how marketers need to adjust their plans to incorporate them.
Video: Live video and video content couldn't be hotter as marketers are discovering its power in fostering lasting customer relationships in ways prospects perceive as honest and real. Given people's shorter attention spans, increasing reliance on technologies, and desire to learn and make purchases online, transitioning from written to visual content is accepted as a natural progression of relationship building.
The Big Push
Inbound marketers certainly aren't passive. They're already actively assimilating disruptors into their plans, mapping out how to leverage existing and emerging content distribution channels year over year, as evidenced by this 2016/2017 comparison: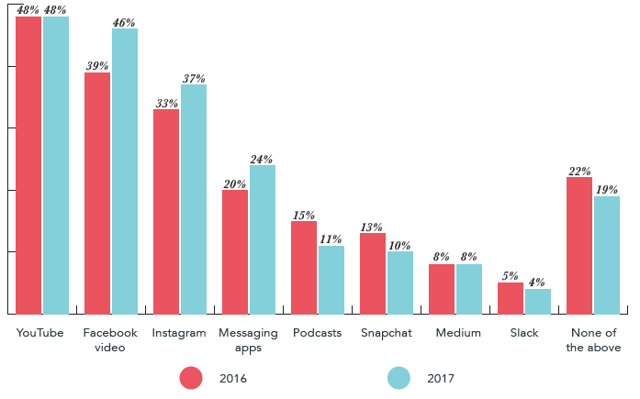 Preparing for a future that's already here is a triumph and challenge for inbound marketers, and preparing for disruptors is just part of the equation. Download HubSpot State of Inbound 2017 to check out the other insights HubSpot gathered from over 4,500 marketing and sales professionals in a span of global industries— just click the button below to get your free copy.