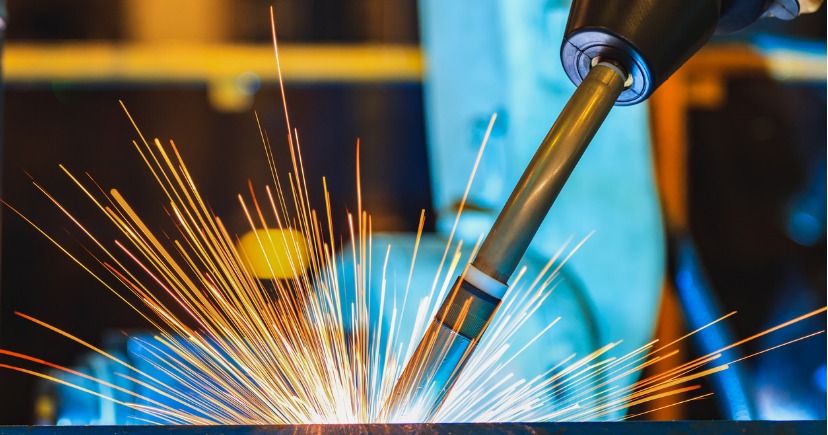 Leveraging data in our tech-savvy world is imperative for today's manufacturers. This isn't only in reference to the production floor by way of ERP systems, equipment monitoring, machine learning and predictive analytics; the same principles hold true for a manufacturer's marketing strategies. Just as many facilities are using data to increase production and improve quality, marketers in those organizations are using online data to increase sales opportunities and the quality of those leads.
Inbound marketing tactics rely on metrics and strategic workflows to monitor the behaviors of potential customers when they visit your website, and there are several digital tactics you should use to maximize engagement and the potential for conversions that lead to sales-qualified leads (SQLs).
1. Personalize Your Website with Marketing Automation Technology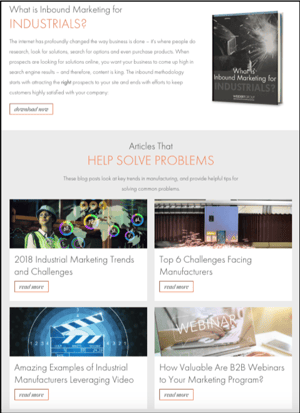 Marketing automation systems such as HubSpot help create a cohesive experience for your customers, from email to website to phone. Once a prospect fills out a form on your website, you'll know his or her name, industry and potential pain points, so make your connections and interactions with prospects personal. Marketing automation ties website behaviors to individual contacts, allowing you to personalize your nurturing campaign and create the perfect context for Sales. It can even populate data and browsing history that occurred prior to a prospect filling out a form based on IP address activity.
With personalization, prospects are more inclined to feel a connection with your company – and to immediately appreciate your specialized expertise.
2. Remain Laser-focused on Ideal Customers
Your blog should be a major source of your website's traffic, and how your blog posts are written can help the right visitors find you. It's tempting to create content that attracts a wider audience on a broader range, but it's important to focus on your clearly identified buyer personas. Remain laser-focused on them in order to attract good sales qualified leads.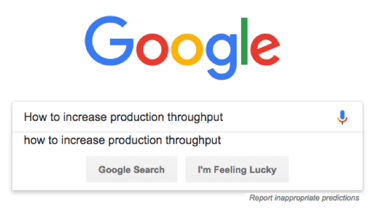 Because the internet is saturated with information, people can't always find the direct, industry-specific answers they're looking for. It's up to you to know the specific problems your prospects and customers face and to become the resource they go to for answers.
For search engines to recognize your content as relevant to a visitor's question or search, you need to establish credibility and use the language your prospects are using — in other words, your content needs to solve for the searcher's intent. So it's important to target keywords and long-tail keywords that can help potential customers narrow their searches. But avoid overly "sales-y" content that will cause visitors to bounce from your site, eroding your credibility altogether.
3. Use Data to Determine Upsell Opportunities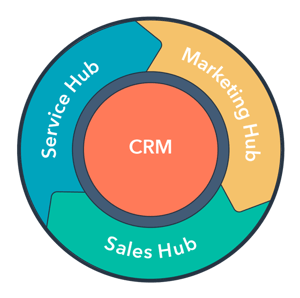 With the help of marketing automation tools, users have access to a nearly unlimited amount of digital data that can be used to understand how existing and potential customers click through your website, open emails and interact with marketing content. These insights can prove invaluable for creating upsell opportunities because they provide you with the ability to predict your customer's next need or want based on historical data.
With a marketing automation system, you can see which customers or contacts visited a product page, clicked on a link or downloaded advanced content. A nurturing workflow can automatically schedule a follow-up email or next steps that can guide customers toward another purchasing decision, or alert Sales to follow up when the time is right.
When you're using the same underlying CRM platform for your marketing, sales, and service, you can mine additional data using customer feedback tools like surveys, live chat or a ticket support system. HubSpot integrates these functions with its CRM as part of its Service Hub and growth stack offering. As a result, you'll not only be able to provide suggestions tailored to each individual visitor, but you can also be one step ahead of your customers' needs by predicting their next pain point or growth opportunity and be seen as a helpful resource.
4. Optimize Your Online Product Pages
The days of looking through a thick, printed product catalog to find a specific detail that one of your prospects has asked about are long gone. Instead, with digital content and a simple search feature, your website visitors can quickly find a product or service, saving time and money without having to go through a service rep. And, of course, with the help of your marketing automation tools, you'll be able to track a visitor's browsing history to see exactly what products they're interested in.
Optimize product or service pages with additional content and helpful guidance, such as recommended links, related products, relevant tips and more. Imagine how helpful a link to a blog article could be — one that provides reasons and context to why your product or service is the best. You should also utilize A/B testing and UX tools like Hotjar to test changes to copy, design, and navigational elements to improve conversion rates and address low-performing or confusing pages.
5. Keep Website Design Clean & Easy to Navigate
Don't underestimate how important user experience is for your site. Visitors won't convert, or worse yet, won't return to your site if it's hard to navigate. One way to virtually "see" how visitors are interacting with your web pages is through a heat mapping tool like Hotjar. This tool can provide valuable insights into where on a page visitors spend the most time, or where they were when they clicked away from the page. Did they scroll beyond the headline or fold, or did they click away when they saw a poorly placed graphic? Heat mapping can even show whether a visitor clicked on a static image, suggesting that they thought it might be a hyperlink. This type of information can help you make strategic improvements to a page's design, layout and functionality to improve user experiences and keep them on your site longer.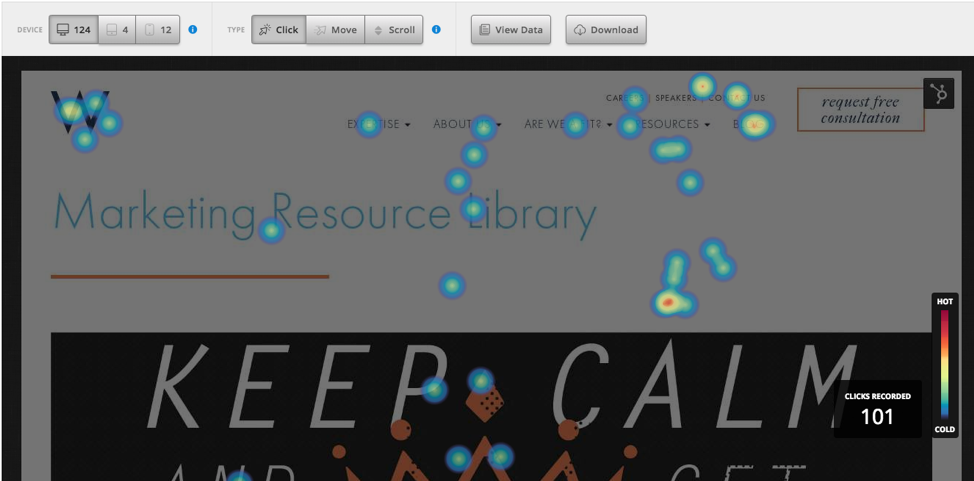 When designing your navigation, recognize the important, most valuable categories to both new visitors and returning customers and stick to those. Aside from your main navigation, feature your blog or product categories so visitors can find exactly what they're looking for. Avoid having too many navigation tabs and, instead, opt to use a drop-down feature to intuitively guide visitors starting with high-level categories.
6. Take a Growth-Driven Design Approach to Continuous Improvement
Companies can no longer design a website and then set-it-and-forget-it. Much like manufacturing, a website should be approached with a continuous improvement mindset.
A growth-driven design approach allows for iterative changes to your site based on metrics and insights into user behaviors. The addition of pages, adjustments to layout or navigation, and changes to content are based on traffic and conversion data from the current site. This method is more budget friendly than traditional website development, it drives better results more quickly, and streamlines the processes behind website development.
7. Build Trust on Your Website
People are sometimes hesitant to work with a new supplier, especially if they're making highly considered purchases (which is often the case for B2B manufacturers). For first-time visitors to your website, the assumption may be that you're just another company that wants to push products and services they might not want or need — so prove them wrong. Build trust by providing case studies and other valuable content in the form of eBooks, infographics, tip sheets and industry guides that demonstrate your expertise. Also, let visitors know about any awards and certifications, and include a brief history of your company and culture to give them a sense of your dedication to clients and show the people behind the products. This is a great way to dispel doubts and build trust with prospects and customers.
8. Create Mobile Friendly Experiences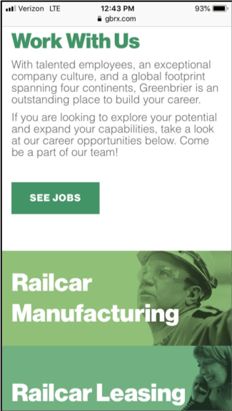 The Industrial Internet of Things (IIoT) certainly has expedited the move to all things mobile, and more and more manufacturers are relying on smartphones and tablets to research current prices and trends. With 60% of online searches taking place on mobile devices, your website must be mobile-friendly to ensure your visitors have the highest quality user experience possible. Robust CMS platforms allow you to easily optimize pages for mobile to minimize clutter and simplify navigation, yet still maintain additional features and functionality when browsing that same page on a desktop computer.
Today's best-performing industrial websites clearly identify what they're about and who they serve. They also help guide visitors to the information they need by creating intuitive and responsive design and content. Focusing on the tips shared here will help you get the most out of your website.
For more tips on improving your lead generation efforts, be sure to check out "10 Steps Every Industrial Marketer Should Take to Improve Biz Dev Results," presented by Greg Linnemanstons at Manufacturing First, October 24. He will reveal powerful ways to fill your pipeline with valuable tips on understanding today's buyers' behaviors, attracting buyers to your company and what type of assets are needed to do that, and how to monitor results and improve performance based on data.