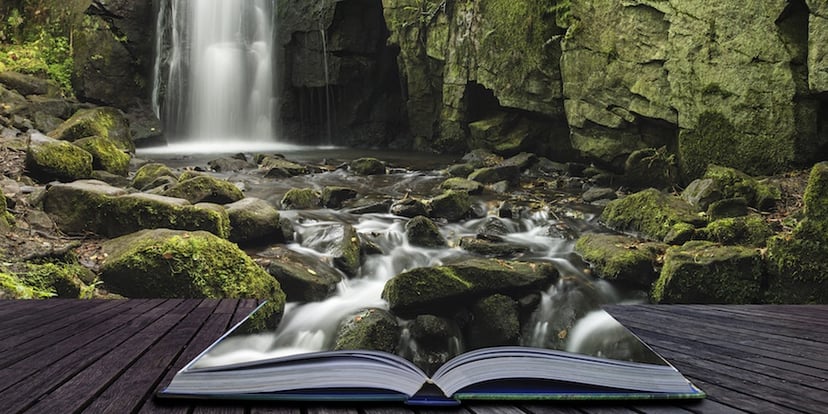 When people learn that I'm a copywriter, more often than not they jump to the conclusion that I spend my days spinning evocative tales that become part of a brand's legacy, ala the heartwarming Budweiser commercials:
I love dogs, horses and beer so sure, I'm all in for this type of spot. I also often wish I could lay claim to being part of the creative team that made millions of eyes dewey at its watching. However, I'm a business-to-business (B2B) marketer. Getting all warm and fuzzy about a widget in a productivity-and-profitability world isn't going to make the same human connection that has proven effective in business-to-consumer marketing (B2C) to drive emotion and action.
Does that mean B2B marketing must always be bereft of a good story? Absolutely not. However, there's a time to get to the point out of respect for your target personas' time, problem-solving mindset and professional experience — and there's a time to selectively build a relationship with them.
A natural outlet for B2B brand storytelling is, well, telling a story. The case study is a powerful tool for demonstrating how your company solved a problem or to otherwise showcase your products and services by largely foregoing fact-based reporting in favor of a compelling narrative. Case studies provide proof that your brand walks the talk, and also gives you the chance to acknowledge your clients' triumphs in identifying, addressing and overcoming challenges. Every story needs a hero, right?
Case studies are time-honored and extremely effective in B2B marketing across industries, but they are not the only stories to be told. Interestingly, B2B companies sometimes miss two key opportunities to introduce some humanness into their brand:
Your story is uniquely yours. How did your company come to be? What are you looking to accomplish? Where are you headed? What makes you different? Candidly tell your story on your website's "About" page but word of caution: "About" is not a dry regurgitation of your unique selling proposition and it's not really about you — sell prospects on what's in it for them when they pursue a relationship with you. Period. Go easy on lengthy histories, timelines and other info that's not a true value-add outside the company walls. (Check out how HubSpot built their narrative.)
Your story can't be written without your employees. Here's a remarkably obvious statement: human stories make your brand human. Truth be told, this opportunity is a pinch more self-serving. There's a certain "put a face to a name" quality your customers gain from this aspect of storytelling, but it's really more about painting the picture of your brand's culture: a huge recruitment tool for attracting talent in an increasingly competitive marketplace, persuading them to move from "Maybe I want to work there" to "Really? I could work there?!"
So yes, my friends, storytelling is alive and well in B2B marketing and makes for effective strategies - no puppies or Clydesdales required.