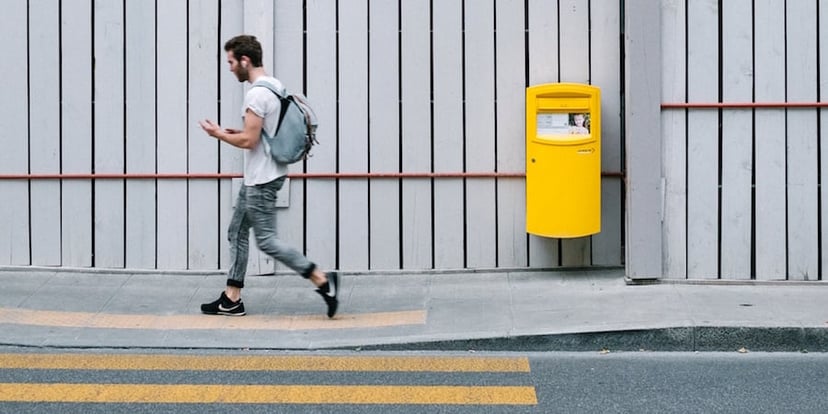 Quick: what's the first thing that comes to mind when you hear the term "email marketing"?
If you're like most inbound marketers, you probably answered, "lead generation and nurturing!" There's no denying that email can certainly be a great resource for generating and nurturing leads, and most marketing automation programs (like HubSpot, for example) place a certain level of emphasis on email marketing as a source for drawing attention and attracting new leads.
It's easy, then, to pigeonhole email marketing as a lead generation tool, but the fact of the matter is that B2B marketers can and should be using email as a vehicle for cultivating relationships with your current customers.
Your customer service or sales people should be keeping their eyes and ears open for certain triggers that let them know that their customers are prime for an upsell opportunity, but even they don't, email nurturing campaigns can be set up to ensure that your customers are keeping your products and services top-of-mind, and that they're constantly delighted by their relationship with your business.
Here are four different types of email workflows you can set up to encourage more engagement and interaction with your current customers; emails which could ultimately lead to opportunities to discuss upselling.
1. New Customer Workflow
This one's fairly simple and straightforward: when you close a new customer, enroll your main point of contact(s) into an email campaign that starts your relationship off on the right foot. Start by sending an email that welcomes them as a customer and reiterates your excitement to work with them, and follow it up with some emails that contain helpful content or information about your working relationship, such as an overview of your team and their contact information, important dates or nuances to be aware of, and so on.
2. Customer Newsletters
Most B2B marketers are working with specific business types or industries. Let's say, for example, you're in the B2B insurance business. You could create a simple email workflow for each industry or business type you work with (i.e. small to mid-size businesses, speciality manufacturers, nonprofits, financial institutions, and so on) and send monthly or quarterly insurance tips, industry insights, and the latest news & updates that your customers need to be aware of.
3. Product or Service Recommendations
Email marketing is ripe with opportunities for upselling your current customers, and sending recommendations is a great way to do so. Simliar to how LinkedIn sends jobs you may be interested in or how Amazon sends information about products you might want to buy based on your purchase history, B2B marketers can capitalize on the trend by sending emails with product or service recommendations for current customers. Send your customers suggestions based on what they've purchased in the past, what you know about their business needs, or what similar customers of yours have experienced and found useful.
4. Requests for Feedback
Asking your customers for their feedback and opinions is a simple—but often effective—way to ensure customer delight and happiness. Make your customers feel like they've been hand-selected to share their thoughts and experiences with you, and let them know that you value their opinions and feedback. Then, of course, follow up on their feedback! Perhaps a customer mentions that they'd be interested in a particular service, like business continuity planning, that they didn't know your business offers. Send them information about that service (or related services) so that they can learn more, and include a compelling call-to-action to a relevant case study or consultation.
There's More to Email Marketing than Lead Generation
You might say that we, as inbound marketers, have become somewhat conditioned to associate email marketing with lead generation, but there are plenty of opportunities to use the power of email for nurturing your existing customer relationships. Make sure you're continuing to delight your customers (and giving them every opportunity to identify themselves as targets for upselling) by putting any of the workflows above into practice.