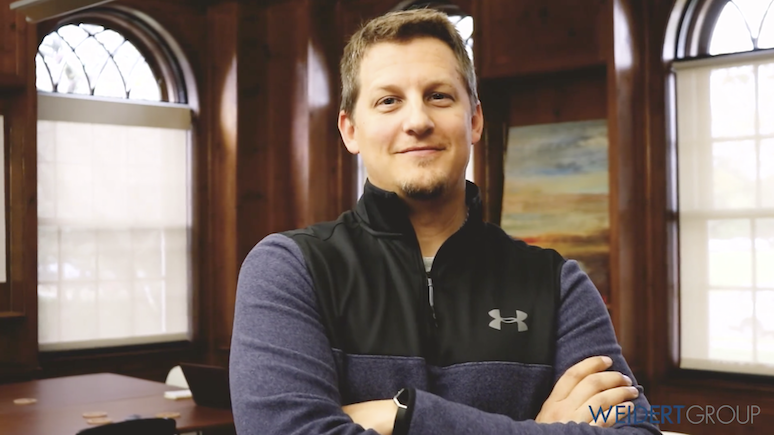 According to the Bureau of Labor Statistics there were over 7 million job openings at the end of August 2018. So whether you're a service provider or a manufacturer, recruiting and competing for quality talent is extremely challenging. But it's not only about attracting the right talent. You also need to invest in your current workforce and developing a culture in which employees feel engaged if you want them to stick around.
The culture of an organization is so important to its success. It's not only important to recruiting talent and getting their buy-in for the long haul, it's also key in demonstrating your value to current and prospective customers and delivering excellent service. At Weidert Group, we are very transparent. It's part of our culture code. And that transparency builds trust — with employees and customers, which in turn fosters long-lasting partnerships. In 2017, Weidert went "all-in" by putting an employee stock ownership plan in place and becoming a 100% employee-owned inbound marketing agency. This has only reinforced the ownership commitment each member of our team shares. We're all committed to each other's success, which means, more importantly, we are more determined than ever to help our clients achieve their goals.
How do I get the word out about my company's culture?
Since October is employee ownership month, all of us at Weidert Group are celebrating the difference an ESOP makes to each of us as co-owners, as well as to our clients. But don't just take my word for it. Hear it straight from some of our employee owners.
Video Transcript
Being 100% employee-owned through an ESOP means a lot of things to our clients and to our employees. For our clients it means every Weidert Group employee has a real stake in their success. Their success means our success. And that's the absolute best motivation to work hard and work smart. And of course, the employee stock ownership plan is good for our employees too. Let's hear from a few of them what it means to be an employee owner.
Greg Linnemanstons, President: The ESOP has been great for Weidert Group employees because it gives them a stake in ownership without having to put their own money into it. It's great for recruiting, too, because it gives us a powerful point of difference vs. our competition. And when it comes to our clients, they know, that when they sit down with a Weidert Group employee, they're meeting with an owner.
Tammy Borden, Content Manager: By working for an EOP company I know that I am not just investing in my own retirement, but that the company's investing in me, too.
Cory Retzlaff, Consultant: What an ESOP means to me is transparency in how you run the business, so I know how to make a difference.
Amanda Retzki, Consultant: I love that we're connected in a deeper way than just co-workers...We're co-owners.
Kelly Wilhelme, Marketing Manager: I am so grateful for the additional benefit of the ESOP and the added incentive it gives us to work together as a team.
Frank Isca, Strategist: In the 10 years I've been at Weidert Group, we've always been blessed with a great team and a great culture that supports one another like a family. And now that we're an ESOP, this has only been amplified.
If you're serious about attracting quality talent check out our ebook, Inbound Recruiting Essentials, for tips on attracting better candidates and nurturing qualified candidates throughout the interview process. And if you want to talk more about employee ownership and what it means for our clients, just drop us a line!