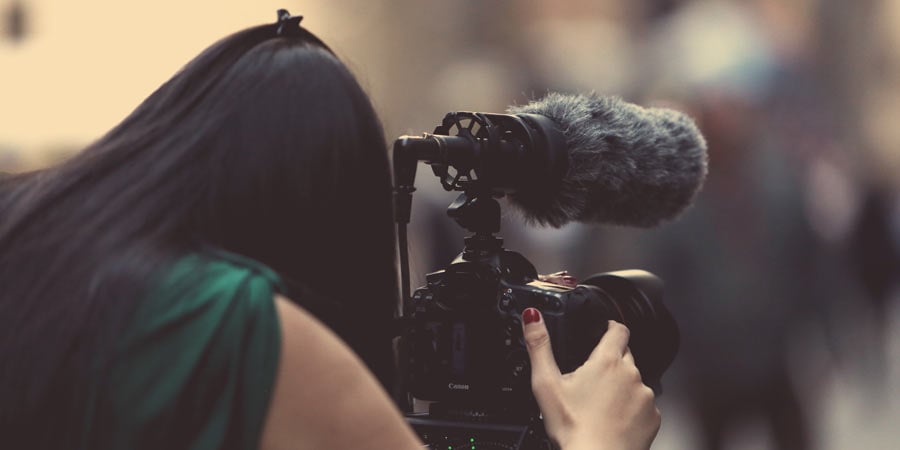 Today, earning media placement in a newspaper or online news site is more important than ever for a company's marketing success. Not only is it essential for an effective public relations strategy; it also plays an important role in SEO and social sharing. Today's PR isn't just about community awareness; it's about getting found online by people in and outside of your network.
The problem for most marketers and public relations specialists is that earned media has also changed a lot in the past 15-20 years, and the path toward success is no longer straightforward. Plus, given continued shifts in the media industry and the development of new online media sources, we can only expect more change in PR best practices in the near future.
So, what's a forward-thinking PR specialist to do? Master the PR fundamentals that are foundational to media engagement and use them to drive your use of technology and tactics as they evolve down the road.
It's important to realize that before the .COM revolution and the social media boom, the essentials of earned media were already very well established, and there's very little evidence that they've changed. Sure, earned media today is more reliant on technology or new forms of media, but if you believe PR is about engaging media partners, then the fundamental elements that underpin the media's use of technology are still the same.
Look to Win PR's Long Game: Become a Thought Leader
Heres's a good example for you. Just recently, Weidert Group's president Greg Linnemanstons was approached by an online media company—a blog called Social-Hire.com—to participate in a written interview covering the relationship between online marketing and recruiting. While Social-Hire might not be recognized as a conventional media company, in effect, they share many of the same qualities as a good old magazine: they look for good stories, they're seeking to grow a robust subscriber audience, and they watch out for experts who can lend them some credibility.
From Weidert Group's end, we "earned" the media (1) by positioning Greg as a recognizable leader in inbound marketing via social media, content creation, and video, and (2) by being capable and willing to produce strong content quickly when Social-Hire wanted it. When they came looking, we reacted with urgency, and so, Social-Hire put together an entire article on Greg and his advice for companies seeking to recruit a pipeline of strong talent. Generally, this is an example of playing the long game in PR. The interview with Social-Hire occurred because, over a period of years, we've worked to make sure Weidert Group's presence is felt throughout our sector, and we've developed a staff situation to be able to react to PR needs in a timely fashion.
The result: Social-Hire got a great story for their publication; Weidert Group got some share-worthy promotion, some inbound link value for SEO, and some recognition online in a sphere that our company doesn't normally reach: the staffing and recruiting industry. Every time a media company comes looking, it only improves your long-term PR outlook because more and more media sources will recognize your leadership.
But How Can I Earn Immediate PR Attention? (i.e. the "Short Game")
PR is much more difficult when you're looking to win the short game, such as getting your press release published or an event covered by a reporter. That's where getting the fundamentals for PR strategy down is really critical for success.
The following is a list of the five most essential tactics in PR that will help you earn media attention in the short-term and down the road. Especially important in this checklist are the so-called "low-hanging" fruit of PR—actions that require only a slight change in approach or daily workflow but are often also the things that easily fall off your radar when set on low priority.
1. Decide When a Press Release Isn't Meant for Earned Media
Remember that press releases themselves are a genre. Sometimes, rather than resulting in earned media, a press release has a promotional job to do all on its own. Online, press releases have a high value for SEO, and when syndicated on newswire services (i.e. paid syndication), their link value for SEO can multiply rapidly.
You'll save yourself time and effort if you make strategic decisions about when a press release is more important for self-publication, syndication, and SEO than earned media publication. Understand when your company news simply isn't newsworthy enough to warrant press attention, and make sure it serves another important purpose.
2. Support the Media in their Projects
You've probably heard the age-old wisdom that PR is all about building relationships. And it's true, but cultivating good media camaraderie isn't always easy. One of the best ways to build relationships for your earned media goals is to approach relationship-building as supporting the media. When your target publication is putting on an event or looking for feedback, show up! Rub their back a little bit.
This also means being prepared to provide sponsorship support or promotional backing when needed. If you take the approach that the media is just as overworked as anybody and they need your help and support, then you'll find a number of ways your goals converge with editors' publishing needs.
3. Plan an Annual PR Calendar
Generally, news is characterized as something that happens unexpectedly or suddenly, but most experienced PR professionals know that most things can actually be planned for long in advance. Company news, especially, is typically periodical, or at least, known a few weeks in advance. In most cases, unexpected PR is bad PR.
Even as the media has evolved, editorial calendars have not. Underpinning any publication is the need to schedule content on a highly regular basis. PR managers must learn to plan far enough ahead to match the media's planning cycle. Since most business journals plan thematically, often recent news isn't as important the right story at the right time. By targeting specific publications and working to match their editorial needs, you are far more likely to earn media spots than simply by sending out broad-reaching releases.
4. Take Advantage of Open Submission/Nomination Opportunities
Every publication has open opportunities for self-promotion, whether it's a guest editorial spot, an opportunity to self-nominate for an award, or open opportunities for commentary. If you don't take advantage of these opportunities, then you're losing out on the chance to show editors what your company is all about.
5. Encourage Your PR Manager to Become an All-Star Contact
Whether you're your company's main PR contact or somebody else in your organization serves that role, the entire company should foster an aggressive approach to PR, driven through a single contact point. It's easy for a PR manager to take a back-seat approach, waiting for the media to come to him/her; but if they're encouraged to be aggressive and make earned media a central part of their marketing effort, then they're far more likely to be successful.
At the same time, earned media shouldn't be viewed as a single person's responsibility. At Weidert Group, we view it as part of a holistic process—part of a broad inbound marketing strategy designed to attract leads from a variety of sources. None of the items on this checklist can be done effectively if the PR manager isn't integrally involved with an overall marketing approach involving social media, SEO, blogging, and all other forms of lead attraction.