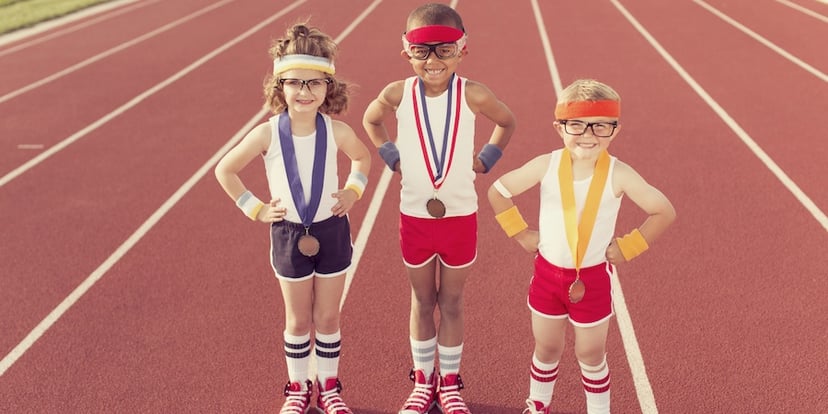 A bulk of what we do at Weidert Group is to create high quality industrial-sector content that helps manufacturers and industrial service providers generate more leads.
Whether they're eBooks, whitepapers, templates, or calculators, downloadable pieces are critical to the success of inbound marketing, but they take time and specificity to get right. Check out these three industrial downloadable content pieces to see what top performers look and feel like.
1. Sentry Equipment Corp's eBook
Background
In March, we launched an ebook for Sentry Equipment Corp titled "The Beginner's Guide to Industrial Representative Sampling." As evidenced by the title, this piece was meant to serve as an introductory guide that would be especially helpful during the awareness stage of the buyers' journey.
It was important to the client to produce a go-to evergreen content piece that would continue to perform for them and would be relevant to most of their target list. We created the piece with many different industry segments in mind, rather than targeting any specific segment, to ensure that the guide would be applicable to the greatest amount of prospects possible.
What Happened
Once the eBook was finalized, we sent a promotional email to their existing list of contacts, began sharing the piece on social media and featured a call-t0-action for the guide prominently on their website and blog. The results were instantaneous, with a conversion rate of over 60% in the first two weeks. Better yet, the guide generated a whopping 80 MQLs in that same time period.
Key Takeaway
Never underestimate the power of a great, high-level content piece that will resonate with the majority of your audience. Sentry Equipment Corp had built up a nice contact list, but some of their contact profiles were incomplete. By sending an email to their list with a link to download the guide, they were able to fill in some of the gaps in their list and better qualify their contacts.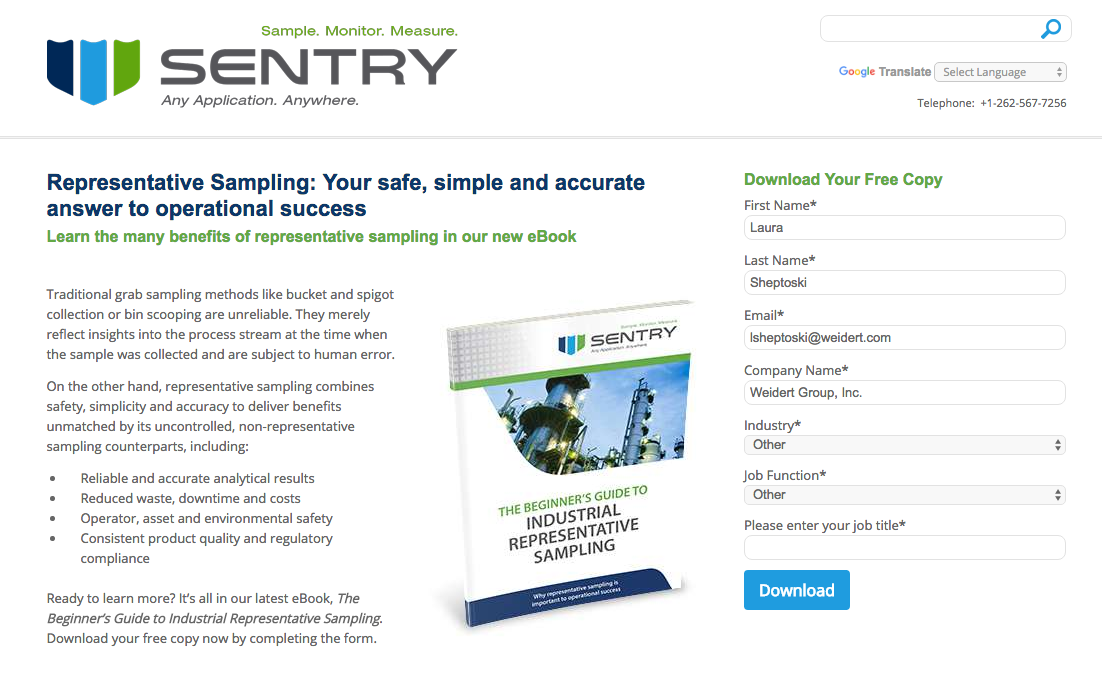 2. Alive & Kickin' Pizza Crust's Calculator
Background
Alive & Kickin' Pizza Crust is a manufacturer of custom pizza crust and dough products for restaurants, food service operations and food manufacturers. In June, we launched a "Pizza Ingredients & Costs Calculator," an interactive worksheet to help their prospects make weekly expense tracking and ingredient ordering easier and more efficient.
Because their prospects sometimes assume that custom pizza crusts and dough products will increase their ingredient costs, it was imperative that this particular piece of content could quickly—and effectively—get the point across that there are options for reducing total ingredient costs with better, more accurate projections. We created the calculator as an interactive Excel spreadsheet that would automatically calculate ingredient costs based on inputs by the user—resulting in instant gratification for the prospect.
What Happened
The calculator, which has only been live for just over a month, has already seen a great deal of interest. Since its launch, the calculator has seen a 31.3% conversion rate, with 44% of those conversions made up of new contacts. The calculator has performed well in organic search, and it only continues to attract new submissions with a prominent placement on the website homepage.
Key Takeaway
People love getting insight on cost-savings, and this content piece attracts prospects with a compelling title that conveys the undeniable value of using the calculator.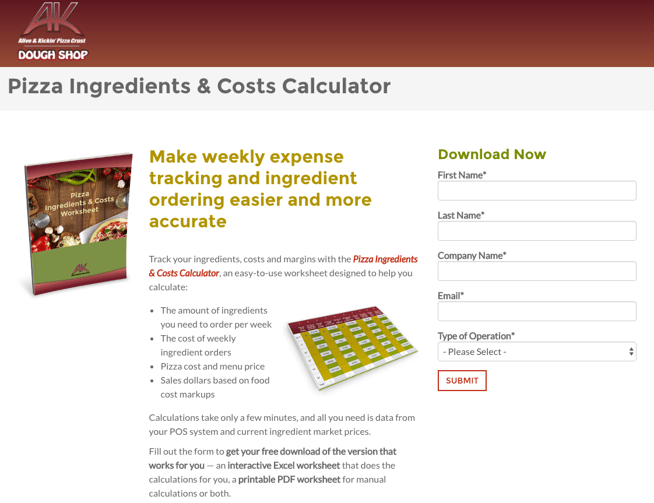 3. Kaysun Corporation's Industry-Specific Guide
Background
Kaysun Corporation, a complex plastic injection molding company, is no stranger to inbound marketing. Prior to partnering with Weidert Group, Kaysun had built up a nice library of content. Their Metal-to-Plastic Conversion whitepaper had proven to be a popular content offer, so in June, we worked with Kaysun to create a new, industry-specific piece of content that would dive deeper and speak directly to one of their target verticals.
We created a Guide to Converting Metal Automotive Components to Plastic that capitalized on the broad topic of popularity, but specialized for automotive manufacturers. The piece was partially repurposed from the original whitepaper content with new information that spoke directly to the benefits to the automotive target.
What Happened
The guide was launched in mid-June and was promptly placed on their homepage and then promoted via email and social media—immediately receiving a great deal of interest. The guide has seen an impressive 50% conversion rate.
Key Takeaway
When you find a topic that resonates with your audience, capitalize on it! Repurposing your top-performing, broad-reaching content to speak directly to a segment of your audience can be a particularly helpful way to get more content out there without completely starting from scratch.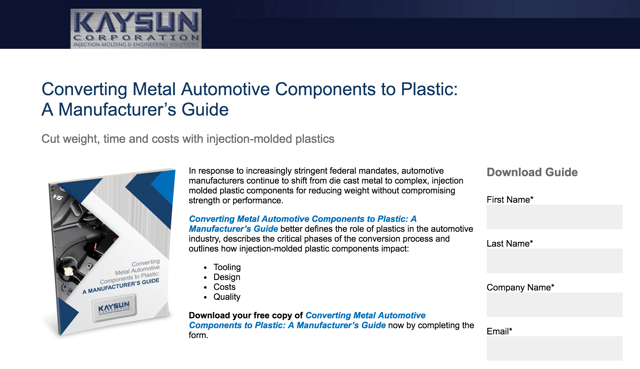 Why Do These 3 Pieces Matter?
It's easy to get caught up in the number of views and leads converting on your website. But trust us, quality really is more important that quantity in the long run. Indicate the specific audience you are aiming to target and create a piece of valuable content that will knock their socks right off. Your audience will be happier to receive content tailored specifically to their needs, and you will be happier & more efficent focusing your time & energy on higher quality leads.