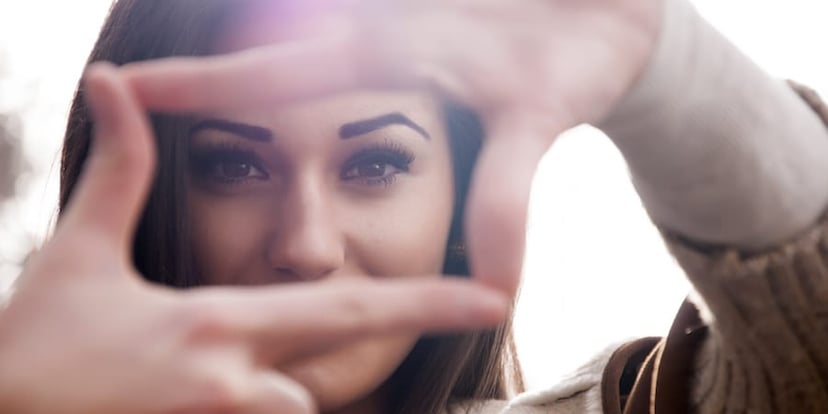 Strong discipline and high frequency are generally good attributes in social media marketing. Post regularly; source your content from quality sources; edit thoroughly—they're all important parts of a social media management.
However, when it comes to really attracting attention on social media, discipline and frequency will only get you so far. To attract a high volume of leads and turn your social media channels into major contributors of your inbound funnel, you're going to need to campaign.
In this post, we'll take a look at the what and how of social media campaigns—why they're typically very visual—and we'll highlight five super-effective social campaign examples.
What is a social media campaign?
Simply put, a social media campaign is a coordinated marketing effort focused on a specific business goal that holds salience on social media. It can be carried out on one or more social media platforms and is one of the fastest methods to increase brand awareness, customer engagement, and brand affinity.
Campaigns are more focused, targeted, and measurable than their day-to-day social post counterparts, and more importantly, they're usually more creative and storytelling-focused.
How do I set up a social campaign for success?
1. Set a clearly defined campaign goal—and don't forget to make it SMART!
2. Identify a persona your campaign will be targeted towards. Use this information to select an appropriate social platform(s) to run your campaign on and craft content to specifically speak to persona wants, needs, and challenges.
Don't forget: social campaigning isn't a B2C or B2B tactic — it's a buyer persona tactic! If you're focused on B2B marketing pathways, approach social campaigns as human-to-human, not B2B.
3. Leverage the power of visual elements (image, video, animation, etc.)
It's no secret that visual content leads to more engagement and conversions on social. According to HubSpot's most recent visual content marketing statistics:
Tweets with images receive 150% more retweets than tweets without images
Facebook posts with images see 2.3x more engagement than those without images
Infographics are "liked" and shared on social media 3x more than any other type of content
4x as many consumers would prefer to watch a video about a product than to read about it
When creating visuals for your social campaign, make sure to keep the look and feel consistent across all assets. This way, each piece will work together to deliver a cohesive message, and help your campaign stand out from your everyday messaging.
4. Make it easy for campaign viewers to become leads by providing links back to relevant information on your website.
5. Analyze campaign performance, both during campaign run time to see how it's resonating with targets, and after campaign end date to measure if the campaign goal was achieved.
Who's doing it well?
Here are five excellent examples of visual campaigns on social media from three outstanding companies:
1. General Electric recently ran two fabulous campaigns across their Facebook and Twitter channels.
Unimpossible Missions: This campaign focused on building brand awareness and positioning GE as a leader in the industry. Through compelling video stories, GE highlighted the incredible "impossible" things it was able to achieve, and leaves the viewer with the thought, "imagine the other impossible things we can do."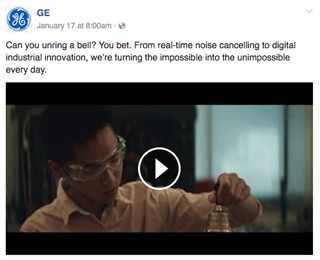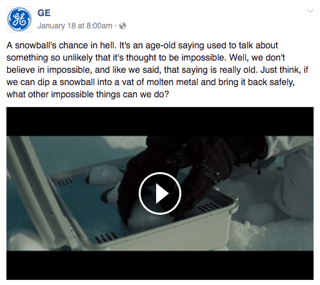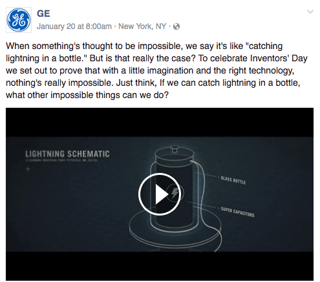 Shinola + GE: To share the message and meaning of its partnership with Shinola, GE created another series of video stories. Each video post includes a link to a dedicated landing page, where viewers can learn about the collaborative line of wall clocks and power cords.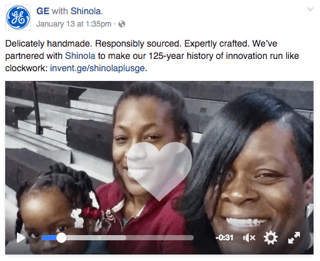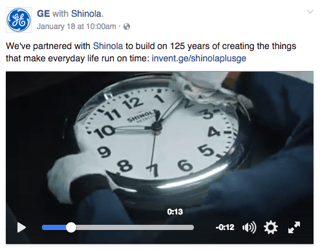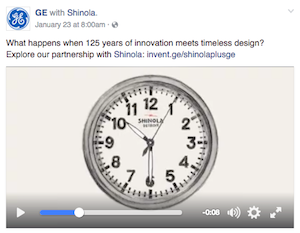 2. Moz consistently creates eye-catching visual campaigns on their Facebook and Twitter channels that link to helpful, lead-generating content on their website.
The Moz Blog: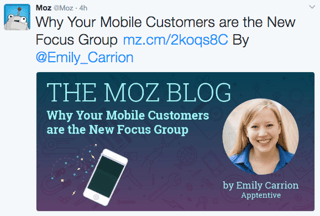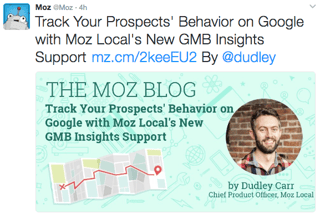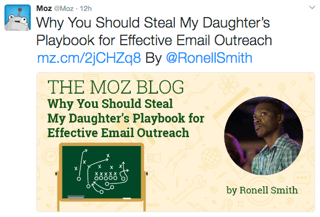 Whiteboard Friday: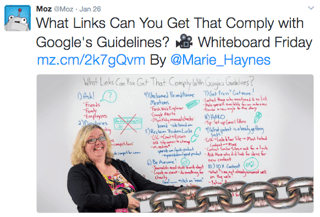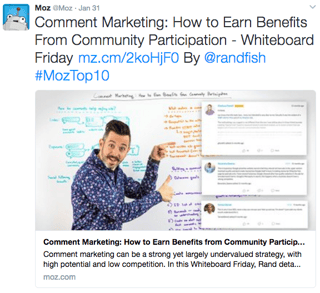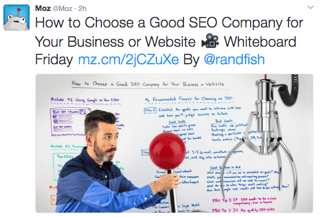 3. Burns & McDonnell does a great job of sharing articles from their BenchMark magazine across Facebook and Twitter. Each image is unique and eye-catching, but ties back to the overall campaign through the use of the blue BenchMark bar. When an interested reader clicks through to an article, they are presented with more relevant content, as well as an opportunity to subscribe to several industry publications, including BenchMark.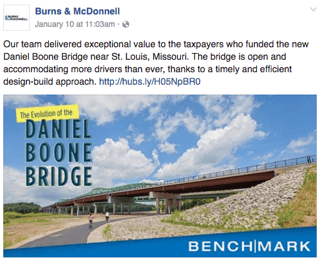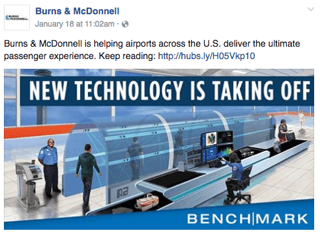 Strong, visual social media campaigning holds powerful lead generating possibilities for your business. By setting up a well-devised campaign designed to drive targeted visitors to your website, you'll be poised to hear from leads who are interested in what you have to offer.