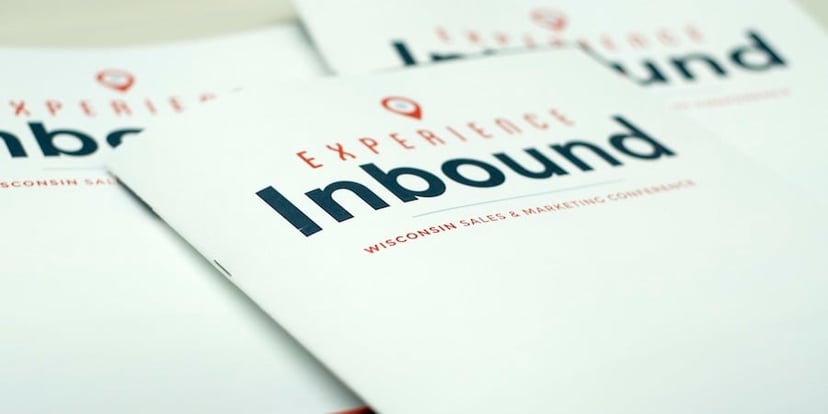 To say I'm excited about our fourth annual Experience Inbound sales and marketing conference being held June 13-14 in Green Bay and Milwaukee is a gross understatement. Once again, Stream Creative and Weidert Group, Wisconsin's two leading inbound marketing agencies, are teaming up to present the premier inbound marketing conference in the Midwest.
Since the moment I left last year's event, I couldn't wait for our team to implement what we learned, and I couldn't wait to start planning for 2017. No, it's not just because the events are held at Lambeau Field and Miller Park—okay, truth be told, the venues are a major plus. But you could hold this event in a barn and I'd still go! It's that good.
I'm not alone. Just look at what some attendees said they liked most from last year's event:
"The gathering of so many excellent speakers and thought leaders, as well as the opportunity to speak with other professionals and learn from one another."
"High caliber speakers and the truly actionable ideas and elements that I was able to walk away with and utilize immediately."
"The opportunity to soak up a ton of knowledge. The way it was set up was great as to not overwhelm, but also packed a ton of great stuff into one day."
"Hearing perspectives from across the U.S. regarding inbound marketing and the changing dynamics of customer buying behaviors."
"Being in an open environment and sharing ideas about the passion we have for inbound."
Plus, more than 50 percent of attendees said the event far exceeded or exceeded their expectations, and we had a nearly 90 percent satisfaction rate!
And yes, there was a lot of positive feedback about the venues, too. So, we're heading back to Lambeau and Miller Park for a full day of sales and marketing training presented by some of the most innovative inbound thought leaders from around the world.
Enough convincing. Now's the time to register for our fourth annual Experience Inbound conference that will prove to be better than ever. Choose between two event dates and locations (June 13 at Lambeau Field in Green Bay or June 14 at Miller Park in Milwaukee) where you'll hear insights on emerging technologies and inbound tactics.
Don't miss out on these great keynote speakers:
Sam Mallikarjunan — Head of Growth for HubSpot Labs
Jen Spencer — Vice President of Sales and Marketing, Allbound "Take Your Startup from $0 to $2M in One Year With Nothing But Inbound
Britney Muller — SEO & Content Architect, Moz "The Future of Search—Tools and Executable Tactics"
In addition, we've got can't-miss sessions with experts from SEMrush, Orbit Media Studios, T60, and even the VP of Digital Marketing for the Milwaukee Bucks NBA team.
HubSpot Platinum level partners, Stream Creative and Weidert Group will present on topics that will help make your inbound marketing efforts more effective and powerful. Among them are yours truly, presenting on Inbound Playbook Essentials, and Weidert Group's Director of Business Development, Nicole Mertes, sharing her expertise on Aligning Sales and Marketing.
Of course, we'll follow it all up with a happy hour to network and talk about all we've learned, and maybe even take in some more of what these historic venues have to offer.
Want to know more about Experience Inbound 2017 including the full agenda, speakers, topics and more? Get all the details and take advantage of Early Bird ticket prices through April 16th (use code EARLYBIRDWG) at www.experienceinbound.com
Can't wait to see you there!