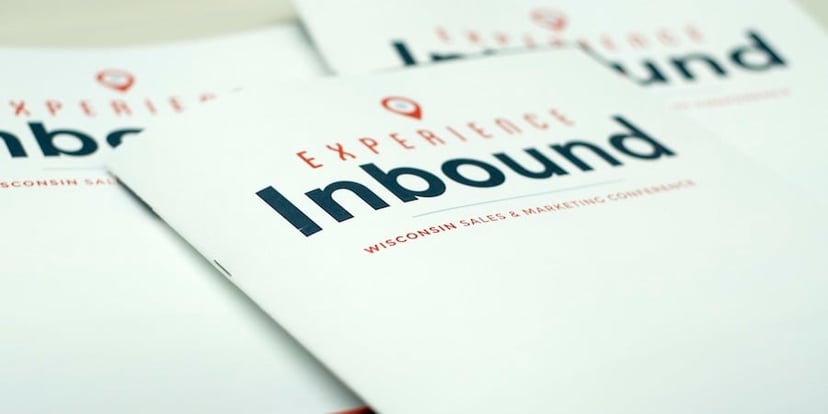 Last year, June 3rd and 4th to be precise, Wisconsin's leading inbound marketing firms, Stream Creative and Weidert Group, collaborated to stage the best inbound marketing conference outside of the Eastern Time Zone—an event we dubbed Experience Inbound Wisconsin 2015 (EIW15). Okay, so I'm a little biased, but you don't have to take my word for it. Ask anyone who attended at Miller Park in Milwaukee, or Lambeau Field in (duh!) Green Bay last year! Here's what they would tell you:
80% said it exceeded/far exceeded their expectations. The remaining 20% said it met expectations. So 0% were disappointed!
100% said they would attend in 2016 if we put another inbound conference together. Repeat business is the best!
As for their favorite aspect of EIW15, here are some verbatim comments from attendees:
"Great timing and sequence ... Every presentation was engaging and ended at the right time (with enough space in between to walk around and refresh)."
"Educational topics, networking, venue, resources ... Everything was great!"
"Getting excited about the ideas I heard and meeting some great people."
"Learning from others and getting pumped up with new ideas."
"I like the range of speakers that focused on the latest and greatest concepts that HubSpot uses. Great way to learn about resources to help accomplish our goals."
"All the speakers. This year was much better than last year!"
"The entire conference was great, from networking to the speaking sessions. BRAVO to both Weidert Group and Creative Stream for a job well done!"
We couldn't have said it better! In fact, we were so blown away by the enthusiastic response we got from attendees that, at the EIW15 closing cocktail hour, the Weidert Group team and our good friends at Stream Creative pretty much committed to holding the event again in 2016 (the decision may have been slightly influenced by the Wisconsin craft beers at Lambeau).
We're excited to make the formal announcement: Experience Inbound Wisconsin 2016 is officially accepting registrations.
Experience Inbound Wisconsin 2016 will have new nationally recognized speakers, fresh cutting edge topics and insights, and introductions to some emerging marketing approaches and applications. The only thing that we're carrying forward from 2015 is the "lean-forward" attitude about bringing the best program and venues together for Midwest-based marketers, sales people, business owners and C-suite execs who all share the desire to drive their business development efforts to new levels of effectiveness and impact.
Here's some of what you can expect at Experience Inbound Wisconsin 2016:
Sam Slaughter, VP of Content at Contently, presenting the keynote What We Talk About When We Talk About Storytelling
Kyle Lacy, VP of Marketing for Boston-based venture capital firm OpenView, presenting the keynote Marketing is Dead. Only Moments Matter!
Pete Caputa, HubSpot VP of Sales, presenting keynote 8 Steps to Creating a Predictable, Scaleable, Loveable Client Acquisition Machine
Looks to me like a person could attend just for the keynotes and leave completely sated with thought provoking perspective and insights. But wait! There's more! (Do I sound like an infomercial?) Experts from Wistia, the video-hosting-for-business service; HotJar, the new all-in-one analysis and feedback tool; Google (you've heard of them?); and leadership from HubSpot Platinum level partners Stream Creative and Weidert Group are all leading breakout sessions on topics that will make your inbound journey more productive, effective, and powerful for your business.

Want to know more about Experience Inbound Wisconsin 2016? You'll find all the details at www.experienceinbound.com.
Hope you can make it. You won't be disappointed!