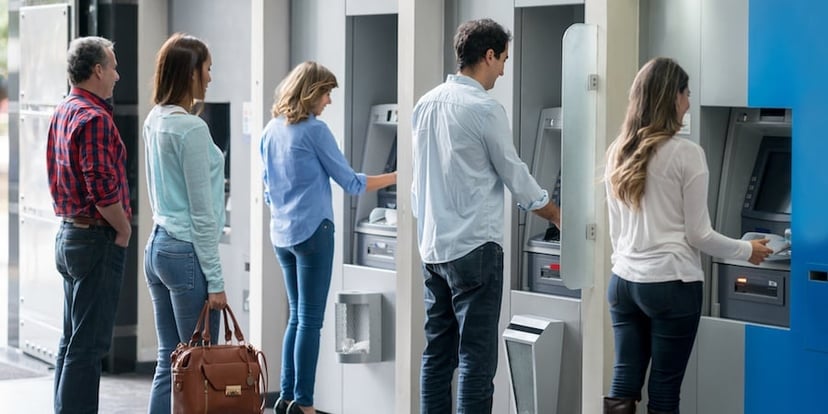 Online banking and managing of financial accounts is a must in today's on-demand world. Many bank branches are closing because of significant drops in the number of customers needing to speak with tellers or use drive-up windows. Instead, account holders use ATMs for withdrawing cash and opt for mobile deposits and online transfers.
Financial institutions have been adapting their marketing efforts to accommodate these changing consumer behaviors. But there's more to a robust marketing strategy than making a website mobile-friendly — video, social media, interactive features and great content are a must.
Here are some national financial institutions demonstrating some impressive tactics – many of which even small banks and financial firms can implement as part of their communications strategies.
With the investment and banking industry experiencing increased government oversight and regulations that seem to change based on political whim, it's difficult for the average advisor to stay up to date on the latest investment nuances, let alone consumers. Most investors don't know where to start or how to assess their financial well-being.
Principal has addressed this with a simple interactive Wellness Score Calculator prominently placed on their home page. Simply enter data including your age, income and contribution, and receive a score that helps you determine if you're on track for retirement. It serves as a good starting point for a conversation with a financial advisor.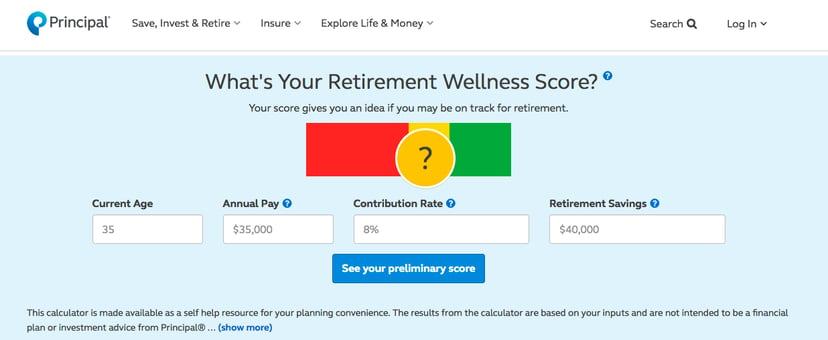 The goal is to make investing less complicated, and their website clearly promotes this and even features customer testimonials attesting to the fact. The company's social channels have a strong presence, too, with content focused on financial planning for families and an emphasis on college-age students and the importance of investing early.
Chase Bank is a behemoth in the financial sector, far outspending every other financial institution in marketing and advertising in 2016. Their site is straightforward and, of course, mobile friendly, and there's no shortage of offers to choose from. While the company tends to stick with a more corporate feel for their website and marketing overall, they shine in the area of content.
Their blog posts about financial advice — everything from teaching your kids about money to a compelling case for eliminating pennies from America's currency — is front-and-center. Chase clearly has an emphasis on educating their customers with relevant and engaging content. You can choose from recent topics or more targeted areas such as small business, personal financing and even topics not directly related to banking: vacation tips, home restoration, car add-ons, shopping apps, etc.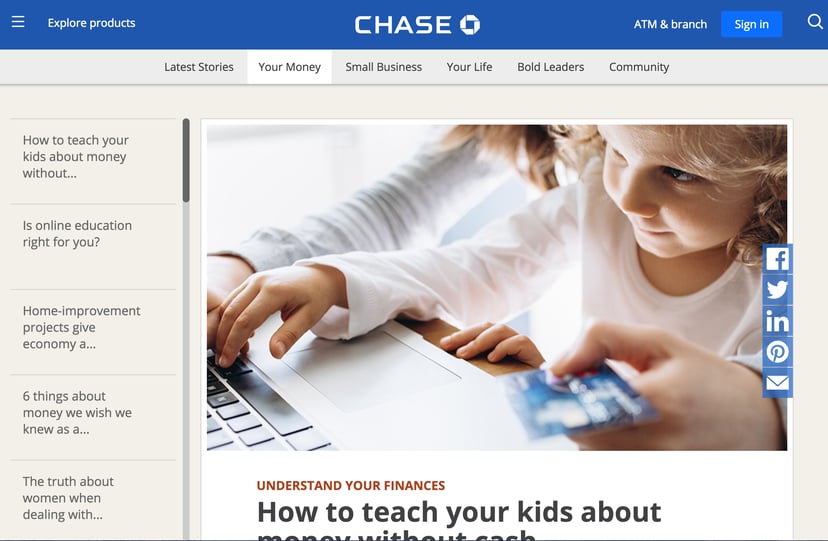 With nearly 4 million followers on Facebook, their other social channels lag far behind. I suspect their marketing efforts may shift to appeal to a younger audience moving forward, but their appeal to middle-age and older account holders is solid.
The topic of taxes often conjures images of endless paperwork, complicated tax codes and IRS agents knocking at your door. H&R Block is trying to change that stereotype and remove the stigma that April 15th brings with it.
The video on H&R Block's homepage suggests that taxes maybe aren't that complex after all, especially when you use the company's tools and consult with their experts. The music, visuals, supporting narration and literal fist bumps give visitors a feeling of empowerment. Their content helps remind you that your refund isn't just a dollar sign; it represents a vacation, college tuition, your son's braces and, dare I say, dreams. More importantly, it leaves you feeling like "you got this."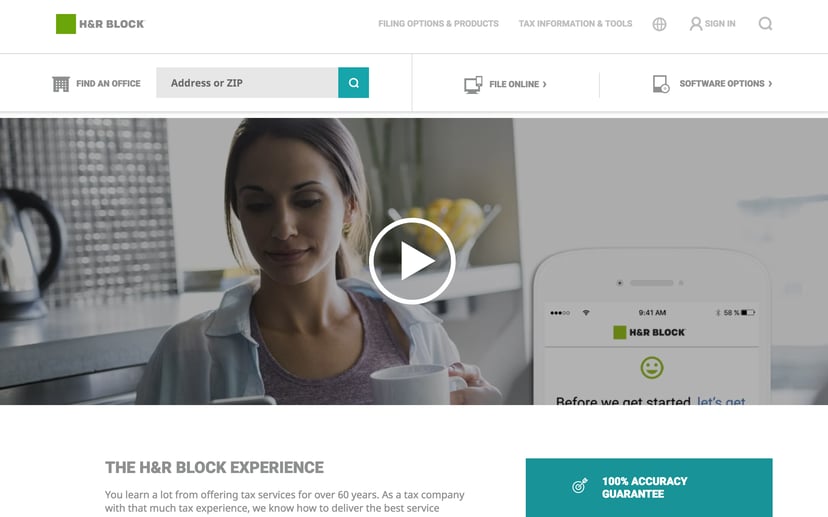 H&R Block is also on social media and has found creative ways to let prospects and customers know about potential deductions. The company's Instagram account shows images of a hammer on a workbench — for when your hobby generates a little income; a child jumping on a sofa — that childcare might be deductible; the guy in a kilt — when dancing a jig is your side gig.
Ally bank has evolved with the times. What once operated as a traditional brick-and-mortar for a century has been reinvented as an online operation. The bank is popular among younger people because of its mobile-friendly access and helpful tools, and you can see from its trendy web design featuring funky fonts and graphics that it's targeting a younger generation. Their claim is that because they don't put money into physical branches, they can offer slightly stronger rates, which is regularly highlighted on their site. They've won awards for their innovative approach to online banking, credit and lending.
Their mobile-friendly website and app are clean, simple and straightforward; menu items are accessible and there's very little clutter, both of which help the visitor focus on features they need. And, of course, they're quite active on social media channels including Facebook, Twitter, Youtube, Google+ and LinkedIn, where they have edgy, short video snippets that capture the attention of viewers. No Instagram or Pinterest account, though, which is surprising considering their younger target market.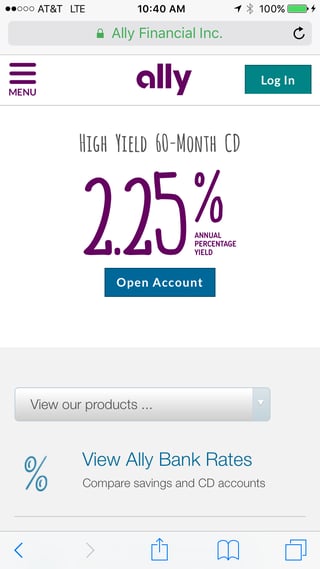 One thing all these financial services companies do well is capture lead data by providing opportunities for visitors to sign up for content, webinars, emails and other offers. It's important to note that the inbound strategies implemented by these financial firms is not reserved for those with huge marketing budgets. Smaller financial firms, community banks and other institutions can implement the same strategies with impressive results. Check out our free eBook below to learn more!