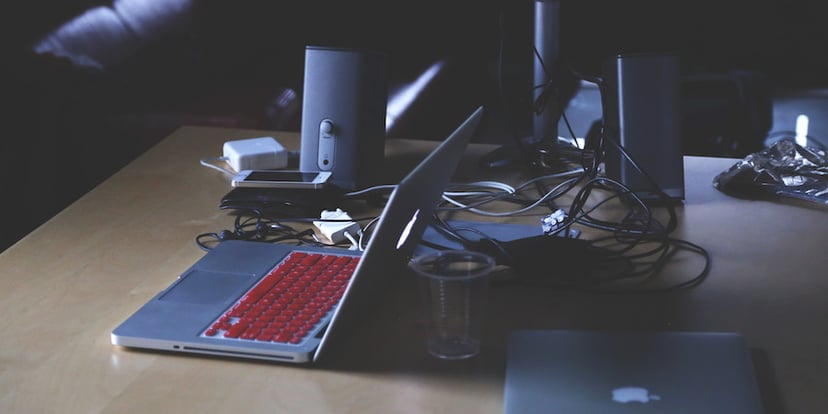 Analysts today see financial technology (i.e. "FinTech") companies as a huge area of potential growth and entrepreneurship. Since the rise of online banking, peer-to-peer payments, and digital investing, FinTech has ballooned into an area of intense competition, with more and more players entering the market every year.
The relationship between FinTech companies and conventional financial service companies has also evolved. In September 2016, a SAP report found that 25% of global banks had their eyes set on acquiring a FinTech company. Other financial service providers have added financial technology arms, aiming to innovate from within. Whether through acquisition or internal entrepreneurship, financial technology is already transforming traditional financial service companies.
FinTech is to Financial Services as SaaS is to Professional Services
For those outside the financial industry, the trend toward FinTech is not unlike what has been happening in professional service categories over the past 20 years. From engineering to legal services to marketing, many business services now compete or are complimented by "software-as-a-service" (SaaS) providers—or, if humanity had any sense of consistency, SaaS could have been called "ServTech." The shakeup caused by SaaS in professional service categories has been monumental, as some services now compete with "technologized" offerings.
But what's particularly important about the analogy between SaaS and FinTech is that in both cases, they haven't just out-sold their non-technology counterparts; they've out-marketed them too.
FinTech and SaaS are out-marketing their more traditional competitors
What's remarkable about both FinTech and SaaS companies today is not just their ability to add innovative technology products to service markets; they've also been the best at using digital marketing tactics to their advantage.
If you're looking for the best examples of content marketing online, who do you look toward? Answer: It's not Publicis or Omnicom—traditional marketing agency leaders. Rather, it's SaaS companies, like HubSpot, Moz, and Zendesk. Similarly, in finance, the best marketing isn't coming from Goldman Sachs or Northern Trust. It's WePay, Betterment, and LearnVest.
Unlike more traditional finance companies, FinTech providers have aggressively pursued the latest digital strategies, such as content marketing, inbound lead generation, account-based marketing, and social selling. They have the best blogs, the best landing pages, the best helpful content, and the best growth hacks—assets like calculators, predictors, and interactive graphics.
4 Examples of Exceptional FinTech Content Marketing
1. Newsjacking stories that conventional finance companies find intimidating

Some FinTech companies have aggressively pursued opportunities that let them take a stand on important issues in the marketplace. Last year, I wrote about Betterment's impressive newsjacking of the looming DOL fiduciary rule change. In an epic piece of thought leadership, CEO John Stein made a bold public comment on the matter, in effect aligning the company with a controversial policy shift. It's a fascinating example of content marketing meant shake up the marketplace.
2. Guerilla tactics that pokes fun at conventional finance companies

TransferWise got some traction by guerilla marketing their way to infamy. Earlier in 2016, they staged a public, semi-nude march in London that poked fun at traditional banks' hidden fees for transfers. They made a video, then blogged about it, and turned the event into a social media frenzy all at the cost of conventional banks' reputation for fees.
3. Putting education at the forefront of content marketing and customer service

One of the broadest trends across FinTech is their focus on educating customers—a tried and true content marketing tactic. For LearnVest, education in the form of fiduciary financial advice, is a core part of their business. LearnVest's blog and resource center is ideal for everyday customers looking to get their toes wet in money management and investing.
4. Making everything human
Perhaps the biggest marketing advantage for FinTech companies over traditional financial service providers is that in most cases, they solve for the user/customer from the beginning. By providing their service digitally, they've already figured out the kinks of user experience, marketing and sales alignment, and effective lead generation.
Traditional companies have to catch up on the human factor. It's not that they have to transform into FinTech providers, but they do need to make their products more intuitive and helpful. A great start is to evaluate your buyer's journey and how to align your content marketing with that journey. Check out the guide below to learn how to get started.