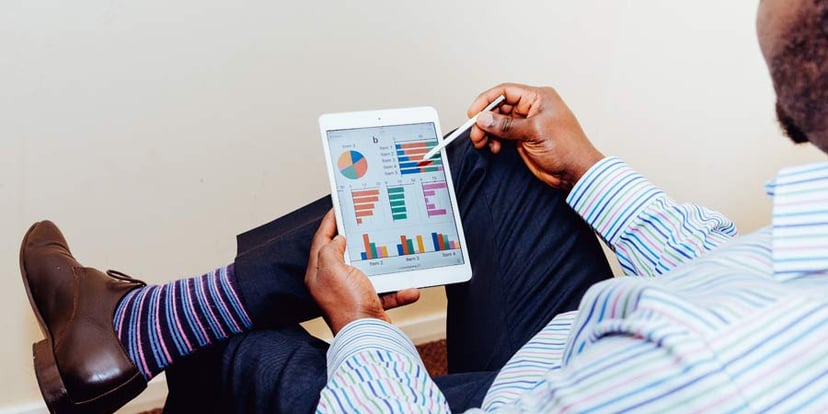 If you write a great blog article and nobody sees it, how many leads can it really attract? How can an unseen piece of marketing content contribute to any eventual sale? It's a net zero result. Great content without an audience is useless.
On the other hand, when great content hits the right audience, it becomes a lead generating machine that can be analyzed, tracked, and refined. It will work for you 365 days a year and continue to bring back interested readers week after week. Over time, it will not only pay for itself; it will also help you afford that plant expansion your company's been needing.
Instead of looking at content promotion (i.e. the process of putting content where it will be seen) as a single leap, see it for what it really is: a decision to take steps every day towards building your online audience and credibility. My goal in this article is to give you two free, easy ways to repurpose and promote your content so that you can boost click-throughs.
1. Use Slideshare: Repurpose or Post Presentations
Use one of these free templates to create a deck of slides in a snap. An advantage of repurposing your existing content into a Slideshare deck is the opportunity to expand on thoughts in your content "sweet spot", further positioning yourself as an authority on relevant subject matter. It doesn't hurt that you're placing your content on one of the top 150 websites in the world, either.
Slideshare integrates nicely into LinkedIn, which is an ideal platform for B2B content. Your content will be easily shared and consumed by your target audience.
Similar to YouTube results, Slideshare results rank well in search engine results—giving you additional exposure to the right people who are searching specifically for the solution you're providing.
Utilize relevant LinkedIn groups local to your operating territory to share your Slideshare deck. Conveniently, these Slideshare decks double as presentations; opening the door to speaking opportunities. Speaking not only increases your credibility and visibility—it merges your digital and physical worlds in a way that helps to facilitate relationship building.
2. Use Content Snippets to Boost Social Relevance
Snippets are exactly what they sound like they'd be. They're brief excerpts from your content that entice a potential reader by revealing key statistics, facts, quotes, or takeaways. In their most basic form they can also simply be variations of the title. By creating 20 or more for every piece of content you share on social media, you can provide your team with lots of options for how to share. Use snippets to inject variety and relevance into your social media activity to get more mileage out of every piece of content.
More snippets equals additional opportunities to share your content without sounding like a broken record.
Give a hat tip. Use "@" mentions to give credit to a source, your author, or an influencer who's work you referenced. You'll show up in their feeds—possibly multiple times if they then share your content as well.
Use differing hashtags in your snippets to join relevant or on-trend discussions.
Snippets can also serve as text on visual elements in social media; offering further variety from the featured image.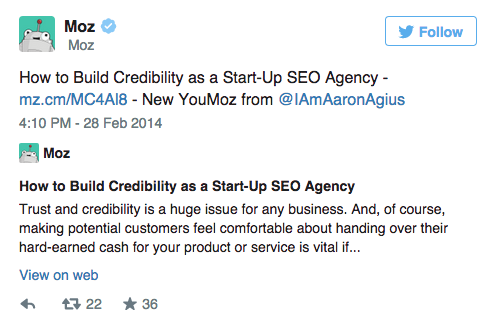 When you ask your team to share your content via social media, provide snippets to make it even easier for them. When you make it easier for your team, it increases the likelihood that your content will show up in their network's newsfeed more regularly. A variety of social media headlines also give depth to your strategy because it looks well thought out; your team doesn't all sound the same.

In conclusion, content promotion is a beneficial tool that amplifies your inbound marketing strategy's success. As your lead-generating content machine gets fired up, so will your team! Seeing your brand's content succeed is a rewarding feeling for everyone on your team.