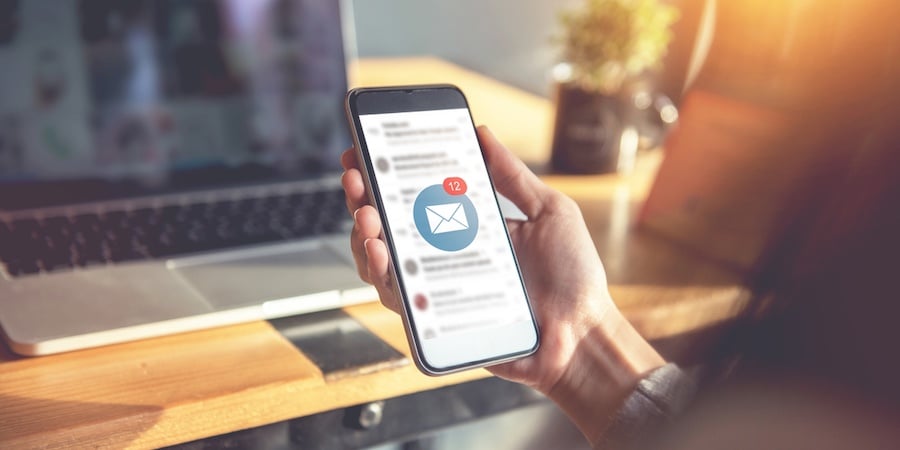 Industrial companies that do business with companies in the European Union and have abided by the EU Data Protection Directive will have to get acquainted and comply with a new email regulation — the General Data Protection Regulation (GDPR) — by May 25, 2018. In simple terms, the GDPR is an EU regulation that will help ensure only those EU contacts who have genuine interest in your company and its products and services receive your marketing email communications. This regulation ensures that there's greater transparency between "data controllers" and "data subjects" and not only enhances the protection of EU citizens' personal data, but also allows companies to reduce email bounces and opt-outs, which can bring in more qualified leads.
While the benefits for industrial marketers are clear, there are several things to keep in mind to comply with the regulation, as well as changes you'll need to make to your email marketing strategy as we push into 2018.
What's Different About the New Regulation and Who Does it Affect?
One of the primary differences between the EU Data Protection Directive and the GDPR is that the former was an unenforceable directive, while the latter is a regulation with binding legal force come May 25. In other words, each of the 28 member states will be held accountable by law for violations and will no longer be free to translate the goals of the former directive into their own local law.
The regulation affects all companies that monitor the behavior of individuals in the EU or use the personal data of EU citizens (e.g., those who have contact info such as email addresses in their CRM), regardless of where that company is located. If you haven't already, now's the time to get educated on ways to comply with the regulations.
What Can Industrial Companies Do to Ensure Compliance?
While the regulation is much more extensive, it's critical to prioritize the following to ensure compliance:
1. Perform an audit of your contact database
Determine which contacts are located in the EU using their IP addresses. While this information might be readily available within your CRM or other contact database, there are plenty of free tools that identify the contact's country based on their IP address
Use CRM or recordkeeping software to determine when the contact opted into communications. If this information is unavailable, be sure to send the contact a permission pass email to confirm whether or not they'd like to receive email communications from your company
2. Update Data Collection Points
Include an opt-in box on email subscription forms rather than one that is pre-selected
Create a unique opt-in form for each type of email communication (e.g., blogs, newsletters, etc.) so contacts only receive specific email communications they've opted into
Update or create terms and conditions that expressly state who your company is and what your company will be doing with the contact information collected.
Be sure to create a simple, visible way for contacts to opt out of communications in each email
Be vigilant about keeping contact info up-to-date if requested by the contact
How Does This Regulation Affect Your Email Marketing Strategy?
Some of the biggest changes the GDPR will bring for email marketers include:
Use of "active" not "passive" opt-ins. EU citizens will no longer be able to receive email communications unless they explicitly opt into those communications. As stated earlier, this means companies cannot pre-check a subscription box to automatically subscribe individuals, and the signup process must specifically state how the individual's email addressed will be used
Active contact record keeping. Companies will have to keep records of contact consent to receive emails, provide contacts with the information needed to update their contact info if they choose to do so, and remove contacts from their database completely if the contact opts out of communications
These two changes mean industrial marketers will be able to target more qualified leads with their email marketing communications, so while the auditing of contacts and new systems/processes for capturing and storing contact information might be time-consuming, it will be well worth the resulting increase in engagement and conversion optimization.
How Compliance Makes Your Company Better at Inbound Marketing
Following GDPR guidelines will not only help companies stay in compliance and sidestep penalties, but also improves the quality of contacts in your database, boosts email engagement such as open and click through rates, and can help accelerate the sales cycle by engaging with the right contacts at the right time. To learn more about how to improve your email marketing efforts, be sure to check out our tip sheet below!