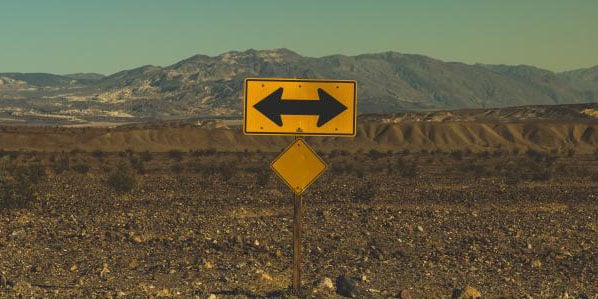 Making the decision to hire an inbound marketing agency to help drive your inbound marketing strategy is a big step. This is likely the first time your company has engaged an agency for an ongoing monthly marketing program versus traditional project work, so you're likely committing to a larger budget and spending more on a monthly basis to achieve your business development goals.
To get most from this type of engagement you need to have a different mindset then you maybe have had before with previous marketing providers. From our own experience, our clients who treat us like a true business partner, pull back the curtains on their business performance, and engage us with their extended team, see better and quicker results from their inbound program.
As you begin your inbound marketing journey with the help of a dedicated agency partner, here's some ways you can ensure you're getting the most from this type of partnership.
Get Senior Leadership Involved
Companies who fully embrace an inbound marketing mindset and transformation see dramatically faster results than companies who conduct their inbound program in a vacuum—that being just within the marketing department. This transformation begins from the top down, so it's crucial you get buy-in from senior leadership and involve them in key meetings with your inbound agency from the start.
Once other departments see that senior leadership has embraced inbound and have expectations from the rest of the organization that they participate, this is where you begin to see a true transformation occur and a wildfire of participation.
Engaging your senior team also helps to set proper expectations on anticipated growth and establishing the key performance indicators (KPIs) that actually matter to them as they evaluate the success of the inbound program.
Connect Us With Your Internal Subject Matter Experts
The companies who create the best inbound content are those who get full participation from their subject matter experts (SMEs) within the organization. Engineering, product development, service, sales—each of these departments is a treasure trove of valuable insights and expertise that will allow you to create content that truly sets you apart from the competition.
To fully engage these SMEs it's best to give your agency partner direct access (versus always working through your marketing department). This is especially true when you're relying on your inbound agency to write content on your behalf.
Being able to hear from your SMEs directly and have live conservations not only is more productive and results in better content, but allows your agency partner to ask deeper questions to advance their understanding of specific topics and your business as a whole.
Forming these direct relationships also helps to foster a partnership where your SMEs start to think and act like publishers and might even begin to pitch topic ideas for their next blog article. We've seen this happen!
Engage Us With Your Sales Team
An important group of SMEs to engage from the beginning of your inbound marketing program is your sales team. Not only do they have insights and expertise to contribute to your content development efforts but they understand the buyer's journey, pain points and the signals that indicate they're ready to buy.
Giving your inbound agency direct access to your sales team will help to engage them, educate them on the importance of their involvement, and collaborate with them on how to nurture and close inbound leads.
We recently had the opportunity to conduce a content brainstorming workshop for one of our clients where the whole 26 person sales team participated. At the end of the 2 hours we had gathered enough blog topic ideas to fill their editorial calendar for at least 12 months and the team was engaged and motivated to help get the topics written. Prior to this session our client was struggling to get them to participate.
Trust Us With Your Business Performance
What you'll quickly learn when working with a top notch inbound marketing agency is we like to get under the hood of your business and understand your business goals, how you make money, where you're most profitable and your overall business performance.
For us to truly make a difference in helping you attract your best prospects and assist your sales team with closing them with precision, it's helpful for us to know your:
Key performance indicators (KPIs) and business performance metrics that matter most to your senior management
Target revenue goals
Ongoing sales performance (year-over-year and actual sales vs. goals)
Sales pipeline
Utilization of resources
Newly closed sales/customers (so we can evaluate the source of that new customer)
Customer acquisition cost
Customer lifetime value
Market sensitivities/trends
Having these types of details up front when building an inbound marketing plan are priceless as well as getting quarterly updates so adjustments to the strategy can be made where needed.
With fully embracing an inbound marketing approach and mindset it requires adopting a new way of doing things in a lot of aspects of your business. This is especially true when building a productive partnership with an inbound agency that is working to help transform your company and achieve your business development goals.