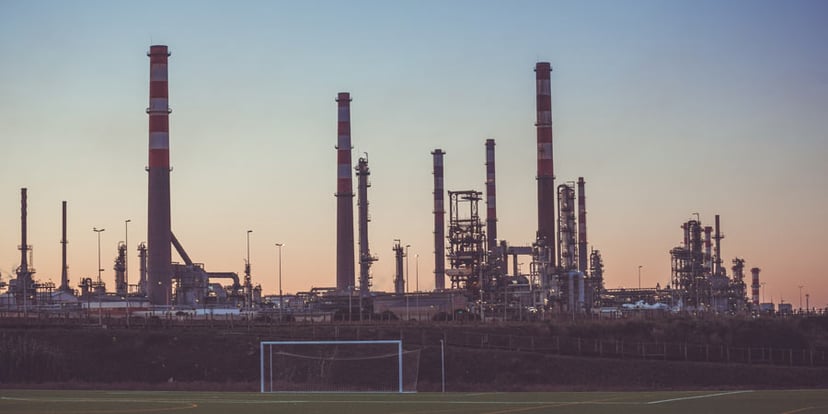 To those in marketing and sales, LinkedIn holds a dual identity. On the one hand, it's the top place online to find jobs, learn about new opportunities, and attract recruiters (i.e. career development). On the other side, LinkedIn is about B2B lead generation—a critical social network for engaging and attracting high quality leads.
At first glance, LinkedIn also has component areas to fill each need. Individuals have personal profile pages where they can highlight their individual strengths and expereinces, while company marketing managers can manage their brand with company pages that showcase the business' products and advantages.
Yet, any marketer familiar with LinkedIn knows that rarely (if ever) does lead generation work directly through company pages themselves.
As in the real world, social B2B marketing on LinkedIn doesn't happen brand-to-brand. It's manager to manager, VP to VP, CEO to CEO. B2B is interpersonal, and it's no different on LinkedIn. So, don't expect good company page management alone to generate leads. B2B marketing on LinkedIn is so much more involved than that.
Leads on LinkedIn: Who's Getting Found?
If you accept that LinkedIn lead attraction is about people, then the only logical conclusion is that your social strategy should stem from your company's people, not its LinkedIn page. In LinkedIn search, queries bring up personal profiles first, not company pages. That's significant! When you think about generating leads, they won't be arriving to a central brand, instead, their landing pages will be employee profiles.
On LinkedIn, unlike regular search engines, your company doesn't get found online. Instead, the faces of your company get found. If you don't make sure those employees' faces resonate and seem helpful to new prospects, then the likelihood of converting the profile view into a lead is minimal.
Notice that LinkedIn is set up to give every employee in your company metrics on how many profile views they get. These are your basic leads. With the right follow-up, a profile view can become a viable, sales-interested prospect.
Train Employees to Convert Profile Views into Leads
The wonderful thing about LinkedIn is that nearly every profile view is an identifiable person. If your sales and marketing employees know how to follow-up quickly efficiently, that profile view can and should be converted into a genuine lead.
Here are three important profile view follow-up tactics every business development employee should be trained to use to generate leads from LinkedIn:
1. Tactful Message Follow-up
Direct messages don't have to be sales-y. They can be personal and authentic. Every employee focused on lead generation should be trained on how to follow-up to profile views in a way that creates real connection.
2. Connecting
Not every profile view should turn into a connection, but employees need to know that being forward about building connection is encouraged. Connection is the social media equivalent of converting a visitor into a lead on your website. By connecting, they'll receive your information in their newsfeed, kicking off an active nurturing process.
3. Cross-Platform Following
LinkedIn doesn't live in vaccum. If a LinkedIn connection is too forward a step for your industry, then maybe a more subtle step, like following the person on Twitter or Pinterest, is a better option.
By using any of these three tactics in tandem with each other, your employees will become effective lead generation sources on LinkedIn. But it takes commitment, the right training, and ample encouragement. Often, we say it takes building a social culture.
For more information about generating leads via social media, check out our recent publication below.