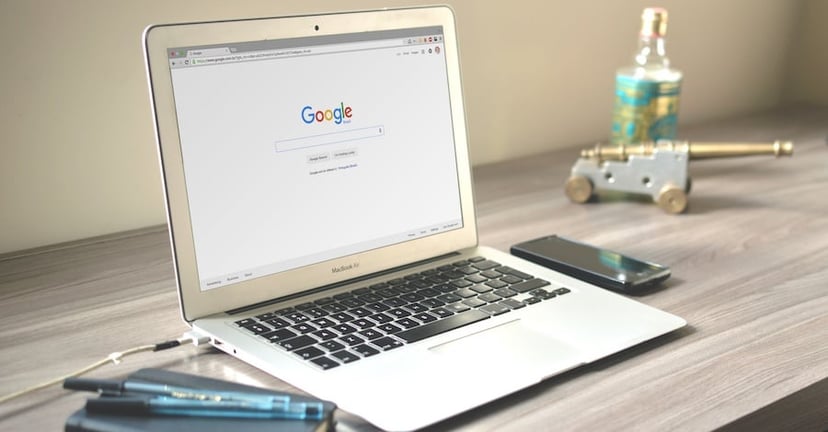 Google Analytics is an awesome tool that provides you with all kinds of awesome data that can help you plan new campaigns and make well-informed judgments about how to tweak your web pages and ads to achieve better results. But as a busy B2B marketer, you have a lot of disparate priorities that make it a challenge to keep up with new features and functions of this valuable tool.
To make it easy for you to be in the know, here's a summary of some of the latest updates in 2016.
Search Console
Formerly Google Webmaster Tools, Search Console became fully integrated with Google Analytics in April. This integration allows you to view all the metrics on a single page. Previously you could see impressions, click-through rates, and ranking on the search console, but would have to look at GA to see how visitors found the site and what they did once they were there.
With all the data readily available in a single view, you can, for example, get a quick and easy grasp on high click-through landing pages that have lackluster engagement or ones that have awesome interaction, but aren't showing well in search results.
Security
In April all interactions with Google Analytics are transmitted via SSL. Prior to this, it was up to the user to determine whether their communication with Google Analytics was secure and non-secure sites could send non-encrypted information.
User Explorer
April also saw the User Explorer incorporated into the Audience section (prior to April it was in beta). Prior to this, you could get an aggregate picture in Google Analytics of site usage, but you couldn't see any detail related to specific users. With incorporation of User Explorer, you can get granular to see users (that is, client IDs randomly generated by Google Analytics) and dig into their behavior in terms of steps they've taken to navigate through your site. This will be most useful if you are using segments and study specific types of visitors so that you can start to review and determine patterns of usage and any issues you may want to address.
Google Analytics Mobile App
Also released in April, the Google Analytics app is available for both Android and iOS devices. The app now features report sharing capabilities, report customization, scorecard visualizations, the ability to change and compare date ranges and add segments and simplified navigation.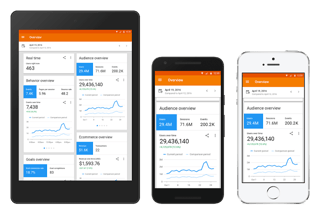 Google Analytics 360 Suite
Back in March, Google launched this for-pay measurement platform that is made up of six products, four of which were new. The overarching philosophy behind the suite is being able to provide attribution for today's multi-screen environment. The suite includes:
Google Audience Center 360 – This is a data management platform where you can plug in your AdWords, DoubleClick and/or third-party data.
Google Optimize 360 – Allows you to personalize ad and web page variations to a select set of users to determine which performs best for particular audiences.
Google Data Studio 360 – Allows you to connect your marketing data and turn it into charts, graphs and other visualizations/reports that you can share across your business. (More detail is found below)
Google Tag Manager 360 – A tag management tool that collects site code and APIs.
Google Analytics 360 – This is the renamed Google Analytics Premium, which was principally used for larger organizations.
Google Attribution 360 - Formerly known as Adometry, this is a cross-channel attribution product that allows marketers to enter their marketing spend data (including TV and billboards) to assess marketing performance.
While you can purchase the 360 Suite tools separately from Google Analytics 360, it is the core of data collection that provides fuller access to data for all touch-points.
Keep in mind, that even with introduction of all these tools, the free versions of Google Analytics and Tag Manager—the ones many of us use—remain accessible as-is.
Google Data Studio
Google Data Studio allows users to build visually pleasing interactive dashboards you can share in a similar manner as you do files on Google Drive. It provides native integration with some Google platforms (Analytics, AdWords, YouTube, BigQuery, Attribution 360), but it allows users to incorporate/import other data sources (e.g., Bing, Facebook Ads) via its Google Sheets connector – either via a paid interface like Supermetrics or a more manual process.
Data Studio lets you connect to all your marketing data and turn it into beautiful, informative reports that are easy to understand, share and are fully customizable. With multiple data connectors, you can create dashboards from many different types of data and share with everyone in your organization - and you can mix and match data sources within a single report. For example, you can combine Google Analytics data and Google AdWords data into a single report.
Data Studio is the free version of Data Studio 360 and the principle difference between the two is the number of reports you can create. Users of the free version are restricted to five reports per account.
Google Analytics is constantly updating to better meet the changing demands of marketers and, more broadly, the technology landscape. While it may feel impossible to keep up with all the changes, it's important to keep abreast of at least some of the updates and determine how you can better utilize them to improve analysis of your efforts.