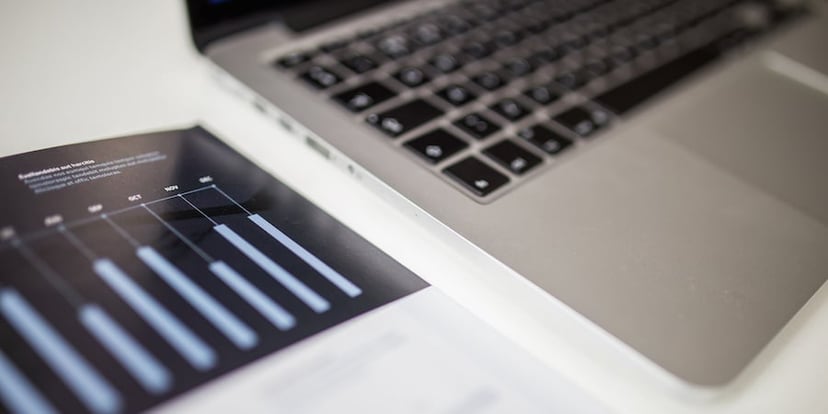 Last week, Google rolled out yet another update to their search algorithm that further positions the search giant above all other search engines – that update being Google Knowledge Graph.
The introduction of Knowledge Graph is a demonstration of Google's ongoing commitment to offer the smartest, most user-friendly search experience on the planet. But for many marketers attempting to manage their own search engine optimization (SEO) efforts, Google's frequent updates can cause a lot of confusion and unanswered questions. Here's a concise look at how Google Knowledge Graph works and what its potential impact is for your company's rank in search results.
What Is Google Knowledge Graph & How Does It Work?
Google Knowledge Graph takes the concept of the traditional search engine and turns it into a knowledge engine, to provide users with smarter, more relational search results. Google's official description from their release stated:
The Knowledge Graph enables you to search for things, people or places that Google knows about—landmarks, celebrities, cities, sports teams, buildings, geographical features, movies, celestial objects, works of art and more—and instantly get information that's relevant to your query. This is a critical first step towards building the next generation of search, which taps into the collective intelligence of the web and understands the world a bit more like people do.
The following video from the Google product team does a nice job further explaining the knowledge engine concept and how Knowledge Graph works for various sample search queries.
How Does Google Knowledge Graph Impact SEO?
Since Knowledge Graph was only introduced less than a week ago there's no definitive answer to how this impacts your company's SEO efforts and overall rank in search results, but as HubSpot stated in their article on the topic, your safest bet is to adopt the golden rule of modern day SEO which is to write for people, not for search engines! With the introduction of the Panda and Penguin algorithm updates in the last year, Google has taken large strides to reward the best written content on the web that truly provides users with value and satisfies their needs.
It appears Knowledge Graph will also put greater emphasis on content with inbound links from trusted and credible sites when building search results, as noted by Joel Chudleigh in his recent article on Social Media Today. So this once again proves the importance of leveraging a company blog within your website to create ongoing, fresh content to feed Google's content needs and to attract others who will want to share and link to your content.
Have you experienced the Knowledge Graph search experience for yourself? Google has rolled out the search change to most of the U.S. so you may have already noticed the collection of content that appears to the right of the normal SERP listings. You can test this by searching 'Taj Mahal' as noted in Google's official announcement, or have some fun and try some other searches. The Taj Mahal example will supply you with the most common facts that people search for this search term but also provides you with any alternate options relating to this search term. For example, in the instance of the search 'Taj Mahal', Google knows you may be searching for the historic landmark, Grammy Award winning musician, or casino, and allows you to then pinpoint your search.
As I mentioned, we're less than a week into the introduction of Knowledge Graph so only time will tell how this impacts us marketers at large with ranking favorably in search. But seeing how Google keeps introducing advancements to reward quality content it's time to stop dwelling on the SEO tactics of the past and start producing remarkable content that speaks to your targets' needs and pain points. To jump start your content and blogging efforts download our free tip sheet.