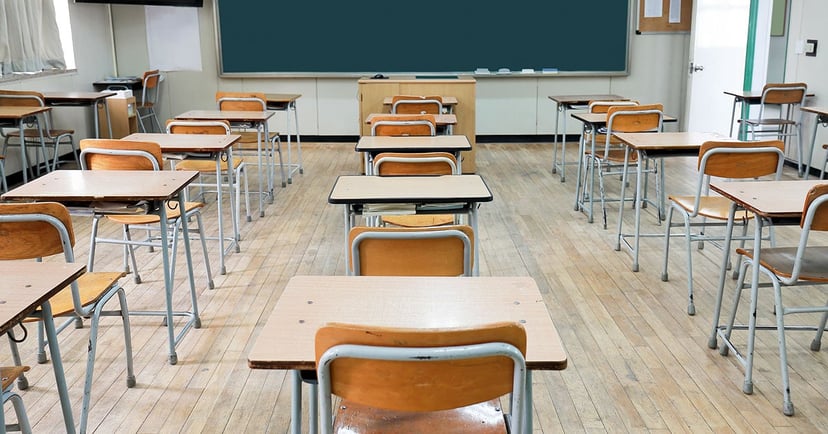 R.I.P., Google+ (sniff, sniff). We had high hopes for you. Personally, I once thought Google+ was going to take over the social media world. Yeah, OK … I was wrong. Last year's security breach aside, Google+ never achieved broad consumer appeal, nor developer adoption. As of April 2019, Google+ is going the way of so many internet properties before it: 404!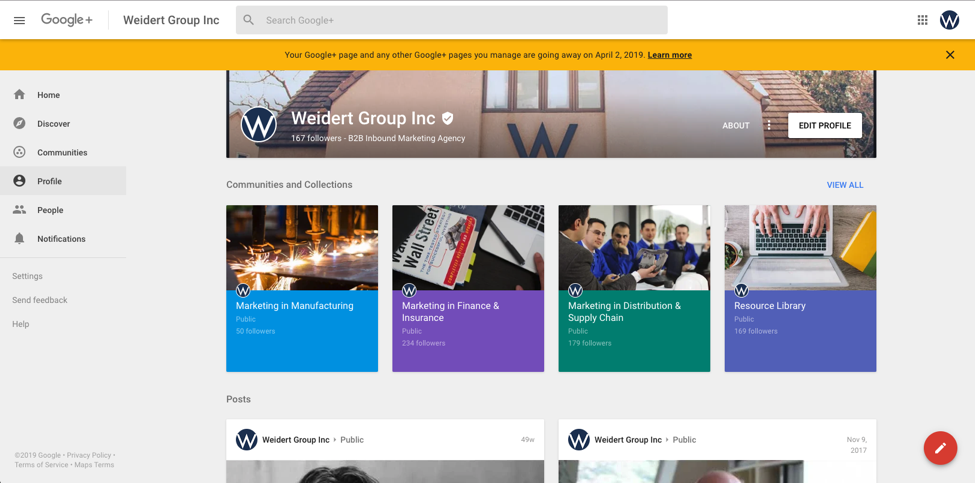 From a marketing perspective, what can we learn from the demise of Google+? Well, the first thing is to not jump on every social media platform that pops up. Yes, some new opportunities will be worth your time, but some won't stick around long enough to make a dent.
So, how do you market your business on social media? Focus on social media channels and other platforms that fit your audience:
For most B2B connections, especially industrial manufacturers, the obvious choice remains LinkedIn
For socializing, community building and recruiting, post short videos and crowdsourced content on Facebook
Industry news and trends fit well on Twitter
Visual content and culture pieces belong on Instagram
Overall, if your audience isn't engaged on a particular platform, or that platform doesn't fit your content, just ignore it.
Unowned media is still the wild west
The second big lesson from Google+'s upcoming departure is to not rely on unowned media. These free platforms can quickly disappear (or radically change) without you having any control over it. That's a helpless feeling.
Facebook's new algorithm often buried businesses' posts that were once prominent, essentially making the platform pay-to-play. YouTube no longer lets you turn off "related videos" when embedding a video (hint: prevent viewers from clicking through to YouTube videos that aren't yours by adding "rel=0" to the end of the URL).
In late 2018, Tumblr banned all adult content, disrupting its culture and community. Medium, a crowdsourced-based content platform, shifted from ad-supported content to a subscription model, making it tough for their publishers to make a profit. Once reliable as an SEO keyword tool, Google Adwords' search volume numbers can no longer be counted on by content marketers, nor is it a good suggestion engine.
Short story: a business can't rely on unowned media (social media) for comprehensive results.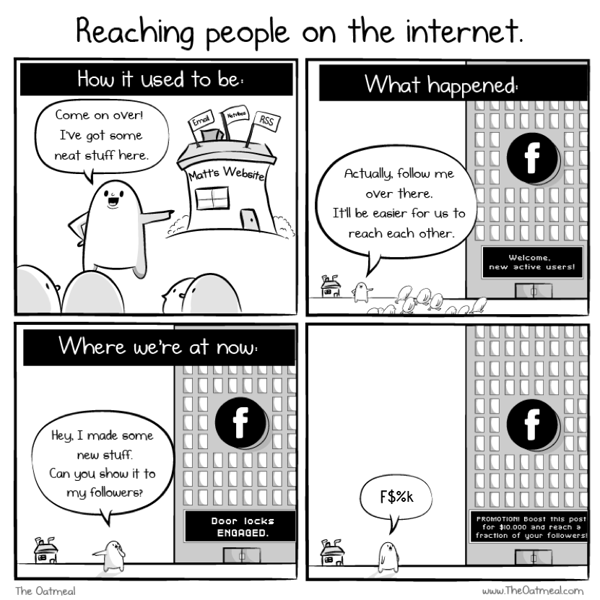 Owning your platform gives you control
Our third lesson learned involves the wise use of owned media. But what is owned media? These are channels you own and always control: your website, your landing pages, your blog posts, your email. With owned media, there's no need to worry if an ad was displayed, you decide on the variety of your content and, best of all, the price is low (see examples below). Leveraging owned media boosts the effectiveness of your paid media and earned media efforts as well.
Controlling your web presence is vital for any business. Paid website hosting — whether done by Squarespace, WordPress, HubSpot or any other — gives you the essentials: sufficient network bandwidth, port speed and security, plus additional disk storage, data transfer and other services. Similarly, paying for video hosting services helps businesses post videos, track their performance and engage with different audiences. Wistia is one example that helps businesses take control of their videos.
Social media followers are nice. Email subscribers are better. After all, email is still the number one used electronic media. And when your customers receive directed, personalized and valuable emails sent to their inboxes, they respond. What's great for you? They won't "miss it" like they could on social media.
When it comes to paid email domains versus free domains, consider this: a paid domain provides clean, fast, professional email service without ads. And if something goes wrong (someone hacks your email account), you can easily get help. Those facts alone, plus the additional benefits to businesses provided by Google Content Suite (G Suite), are worth the nominal fee you pay each month. Oh, and if your business is using "gmail.com" as an email address, please stop. It hurts your deliverability and just plain looks unprofessional.
Some online services require no payment for the basic level, but additional features can be purchased at a premium. Examples of these freemium services? Email marketing software platform, MailChimp, allows users to collect email list subscribers, send up to 12,000 emails per month for free and automate your marketing. HubSpot's free CRM lets a sales team organize, track and nurture leads. These are reliable, no-cost services that you own and control, and they can be scaled up for future needs.
Maximizing the power of social media for business isn't easy, but it's definitely not impossible. For every unowned media demise such as Google+, there's a new and reliable owned option. And still more no-cost freemiums that businesses' marketing teams can utilize.
Ready to learn more?
Dive a bit deeper by exploring our marketer-friendly guide that walks you through selecting the best content management system for inbound marketing, Evaluating HubSpot vs. WordPress.