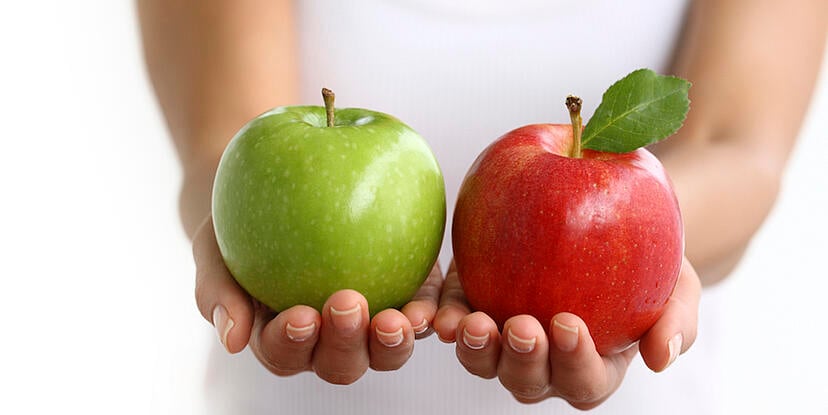 With a strong grasp on the search engine world with over 88% market share globally (86.3% in the US), it's no surprise that Google is constantly in the limelight and top-of-mind with marketers when it comes to search engine optimization (SEO). It seems as though we've all taken on the mindset that if you're ranking well in Google you must be doing well in Bing and other search engines too. But is that really the case?
Since Bing's launch in 2009, the newcomer search engine has amassed 7.3% market share in the US. This isn't much of a threat to Google but it's important to note the fact that Bing is one of the fastest growing search engines.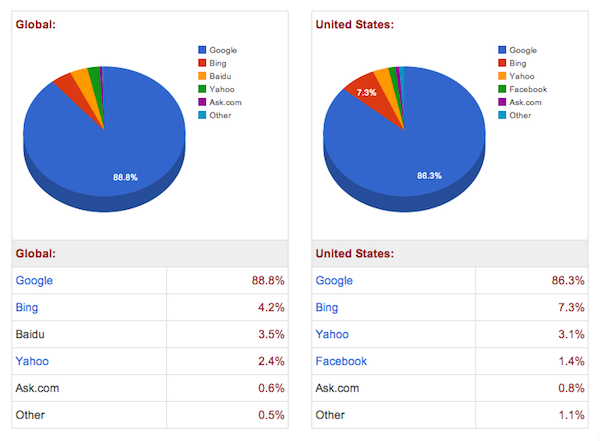 Sure you could argue that with under 10% market share for all search engine activity you can simply look past Bing and continue to only focus on your rank in Google's SERPs, but lets review some notable algorithm similarities and differences between the two courtesy of Amanda DiSilvestro of HigherVisibility.
GOOGLE & BING SEO SIMILARITIES
PageRank and link authority both hold a lot of weight for off-page SEO factors, so quality link building is key
Local results are offered by both so page content and optimization need to incorporate keywords based on your geographic locations
Paid search results are prevalent in both and allow you some increased visibility while you build your site's SEO, but remember this is only rented space in the SERPs
GOOGLE & BING SEO DIFFERENCES
When it comes to both subtle and more notable differences between Google and Bing, it's best to evaluate these based on the following categories:
1. Keyword Matching
Google: Google's algorithm does well recognizing synonyms and the context surrounding a keyword, which allows for a little more freedom and creativity with your website content and optimization
Bing: best to use exact keyword phrases when optimizing for Bing
2. Ambiguous Search Queries
Google: when someone searches for a keyword phrase that could have two different meanings (e.g. Taj Mahal), Google tends to rank the most popular website associated with that phrase first
Bing: an ambiguous search in Bing will typically provide local results first
3. Domain Age & Page Authority
Google: domain age isn't as much of a factor with Google but the quality of links pointing to a domain/website is. The older the site the more inbound links it will most likely have. Also, unlike some marketers think, Google does not show favoritism to .edu or .gov sites as far as SERP rank. These sites just typically are content packed with a healthy collection of inbound links from other sites linking to that content
Bing: In comparison to Google, Bing DOES put importance on domain age with assigning SERP rank and also favors .edu and .gov sites
4. Flash Content
Google: just like Steve Jobs, Google does not like Flash
Bing: this is news to me, but websites that contain Flash have a greater chance of ranking in Bing's SERPs
3 Key Takeaways: What's a Marketer To Do?
Knowing the dominance Google has in the search world, your SEO strategy and maintenance should be focused on Google first. Start there and when you see you're gaining traction and ranking based on your goals, see how your rank in Bing compares. You might be surprised to find that the two mirror one another for your particular site
When it comes to keyword selection and utilization in your site's meta data and ongoing content creation efforts, focus on some favorable "verbatim keywords" to satisfy Bing as well as long-tail keywords that can do wonders for you in Google
Although Bing is said to have favoritism with websites containing Flash, we all know iPhones and iPads don't process Flash. So avoid it like the plague and use HTML5 instead