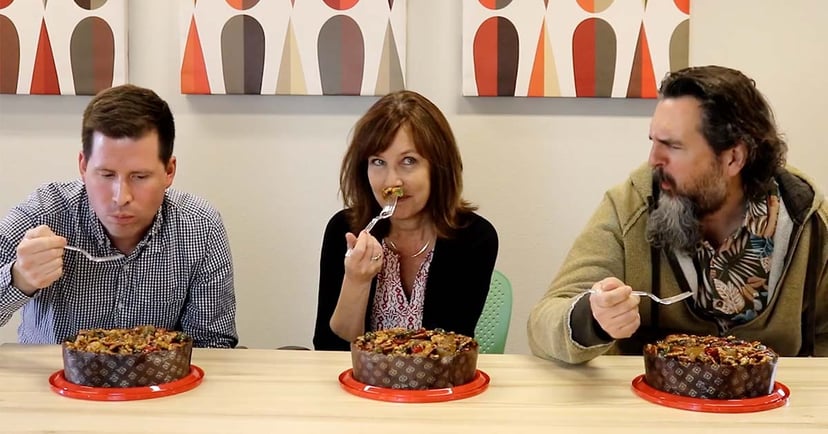 Oh, fruitcake. The Romans loved you. British aristocracy insists you're served at Royal weddings and other special occasions. You even traveled into space with Neil Armstrong and Buzz Aldrin during the Apollo 11 mission.
Yet, everyone hates you.
Maybe it's because you have the makings of what should be a delicious treat — fruit, nuts, spices, booze — but choose to be, well, a disappointment. Or, maybe it's because you're that awkward holiday party guest who doesn't know when to leave. (Rumor has it you can hang around up to 25 years despite people's best efforts to rid you from their lives.)
Whatever the reason, the holidays are understandably a tough gig for you, fruitcake. That's the bad news. The good news? You are no longer relegated to 75% off bakery racks or a life of perpetual regifting! The Weidert Group team has come up with some clever ways to embrace the nutty, fruity, unnervingly dense wonder that is you.
No one wants fruitcake, but who could possibly resist a pencil holder-stress ball-basketball-finger moistener-all purpose tool-footrest?
Channel your fruitcake contempt into the love of making the season uniquely yours.