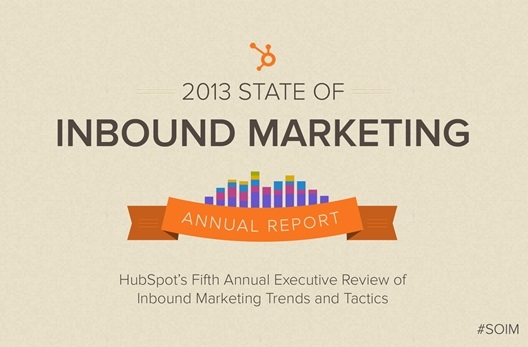 It's the day we Inbound Marketers look forward to every year. Or one of the days, at least! HubSpot just released their 2013 State of Inbound Marketing Report which is packed with mind-blowing stats that prove that the Inbound movement is continuing to gain traction in the marketing world. Why is it gaining traction? Because it's a proven process for companies of all types to get more end-results from their marketing dollars, and it's living up to that reputation!
I encourage you to download the full report for yourself to digest all of the findings that were gathered from 3,339 marketing professionals from 128 countries. Until you can make the time to read the full report, we've outlined some of the top highlights we just had to share.
FACTS ON INBOUND ADOPTION
• 58% of companies plan to execute Inbound Marketing strategies in 2013, and 48% of marketers plan to increase their Inbound Marketing spend this year (this is the 3rd year in a row that Inbound budgets have grown substantially)
• 54% more leads are generated by Inbound than by outbound
• 2X as many marketers say Inbound delivers a below average cost-per-lead vs. outbound methods
• 43% of marketers generated a customer via their blog this year, though the blog requires roughly 9% of marketers' total full-time staff dedications and just 7% of their total budget
• 17% of marketers say both traditional advertising and direct mail have become less important in the past six months
• 100% more website conversions result from Inbound Marketing vs. outbound tactics
• 11% of executives lend full support to Inbound Marketing, and 1 of 4 companies align marketing with sales
• 125% growth in Inbound Marketing hiring is expected in 2013
This just scratches the surface of some more notable findings and statistics from the full 2013 report but it quickly confirms that Inbound is here to stay and growing in a big way. If you're still learning what Inbound Marketing entails and what it could mean for your business, be sure to check out our introductory eBook: Answers to the Top 15 Questions About Inbound Marketing.