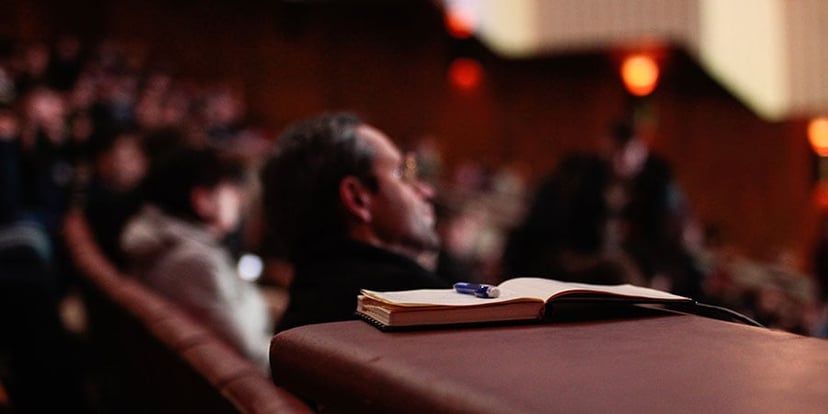 Though we all admire loyalty, we often have to break up relationships between B2B distributors and clients in order to build our own customer base. That's the way of business when it comes to building market share, but sending these sometimes long-time bonds into Splitsville is not so easy.
B2B sales constitute half the U.S. economy at $8 trillion. Though e-commerce sales are growing, they remain a small fraction of the total. And e-commerce will never be suitable for complex products that require an expert to explain the product features. So if you're selling pumps, steel, electronics, or even computer software, your potential customers often will have a pre-existing, long-term relationship with a local distributor or manufacturer's rep.
So whether the products are pumps or steel or electronics or services or even computer software, the customer will often have a long-term relationship with a local distributor, manufacturer's rep or reseller. Many times this source loyalty is built through knowledgeable sales people and perhaps a number of rounds of golf. The customer's rep is someone who can be quickly reached when things go wrong for a quick solution and to save the collective hides at the company.
And let's face it. Your competition is eyeing up your customers as well. So how do you intrude on this bliss of a tight customer/rep relationship?
Catch the prospect's attention through the trade press. Here's how to crack into that relationship and what you can gain by doing so.
You, the Expert
The folks on the plant floor, in the office cubicle or at the job site are always looking for better ways to get things done, solve problems and make better use of their resources. The by-line articles you write and place in the trade magazines can establish you as an expert, a thought-leader in that field and make the reader think, "maybe I should give this company a look."
These guest editorials can be a major part of your content program and are very usable on your web site, as topics for blogs (always link to the magazine where the article appears) and on social media. Most importantly, make these articles available in the form of handouts your reps can leave behind on sales calls.
Feature Your Reps in Case Histories
Well-written success stories are always popular among editors. Whenever possible, if the rep had a hand in the solution, include their role in the story. Along with ensuring the prospect that knowledgeable experts represent your company, working your distributor into the story engenders that rep's loyalty.
Here's another benefit: many times distributors are shopping to replace their existing brand; a case history appearance might swing them in your direction.
Work on the Levels
Unlike the B2C transaction, doing a deal with a B2B company means several stakeholders weigh in on the decision because more than one department has to live with it. There is no telling who has the strongest relationship with the source in a company.
An article in a trade publication is much more cost effective than placing an ad. For the cost of one ad, your company's article can appear in four to five publications, with just slight modifications to the content to appeal to the relevant market segments. When your reps come to call, a simple introductory link to an article in the relevant trade publication for each member of the buying center will get things off on the right foot.
Off to a Good Start
Naturally, in order to create a new relationship, it is essential to have a good distributor representing your company. Nevertheless, a trade press program can make the bed by establishing your company as a reliable, innovative brand. However, it is up to your local source to keep them in it.