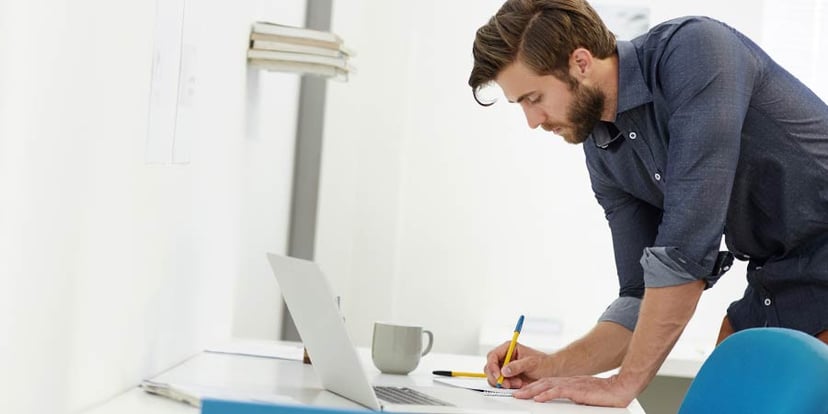 Websites projects can be deceptive. What looks like a simple webpage with words, graphics and buttons may seem like a simple project, but companies are often shocked when they hear what it actually costs to build a new website, or to refresh their existing one. It is not uncommon for a website project to run over $50,000.
What is all that money spent on?
Most of the money that goes into building a website is for an agency's time. Web pages, particularly customized ones, can take a great deal of time to design and program.
Then there are all the pages of copy to edit and proof, images to select and/or purchase, building the pages themselves, and wrapping up with testing and optimizing. Given the price tag, it is not uncommon for a smaller business to shy away from a website project, but there is hope. If your budget does not allow for a $50,000+ website design and build out, here are some ways you can reduce that figure.
1. Use an Existing Template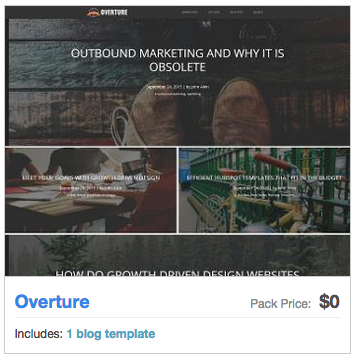 One of the simplest ways to keep your website cost in control is to use a pre-made template.
Using a theme reduces or eliminates the time a designer or web developer needs to create the look of a website, reducing costs of the project.
There are hundreds of web design companies out there who have created website templates for all types of businesses, especially for the more popular platforms. If you are building your website on WordPress, which over 25% of websites use today, there are thousands of templates for you to chose from.
Here are some of the marketplaces where you can find themes:
Specialized web hosting platforms, like HubSpot COS Websites, even have theme marketplaces.
2. Reduce Your Total Website Pages
Every page you build takes time, and time is money. Even if it is a secondary or tertiary page, you still need to write copy, select images, and populate the page.
When planning the structure of your site, consider reducing the number of pages to only the most important.
For example, your company history is really interesting, but is it absolutely necessary to communicate the value of your product or service to your customer? Consider making this page as simple as possible or drop it all together.
3. Use Free Stock Photography or Existing Images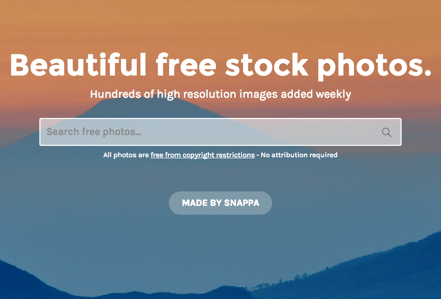 Many websites use stock photography. They like it because it looks professional, clean, and they don't have to take the time to create their own photos or see themselves in pictures.
Of course, stock photography costs money, especially from professional photographers.
Squarespace has a deal with Getty Images to provide royalty free images on their hosted websites, but each photo is $10. That can start to add up.
Stock photography sites like iStock allow you to subscribe to get better deals, but many of those subscriptions are for way more photos than most companies would ever need.
There are some free stock photo sites out there, such as Death To Stock Photo or Negative Space. While they are free to use, you can eat up the savings by spending time sorting through their libraries to find the right images, and there is not the selection variety that a pay-for site will give you. Also, because there is such a small selection of photos to chose from, you can find the same images appearing on different websites.
A better option is to use your own photos and images.
Not only is it less expensive, but by using your own images you add authenticity to your website. Everyone knows that your team is not made up of models working in white rooms with markers on a transparent canvas. Let visitors see the real you and save money at the same time.
4. Repurpose Your Existing Website's Content
If your company has been around a while it is likely you already have a website. It may be dated, not mobile optimized, or runs on the server in your bedroom, but it still has content you can use.
Repurposing copy and other content that you have already created can save a large amount of money and time.
It's amazing how a new website design can make old content feel new again.
5. Do Some Website Work In-House
Just because you are using a third party to develop your website does not mean that they have to do all the work. Many companies, including Weidert Group, are more than willing to share the workload to fit a website update into the budget.
Some examples of ways you can help build a website even if you are not a developer include:
Writing content
Finding or making graphics and photos
Building out web pages (It's amazing how easy it can be to do this on modern platforms)
Testing
Keep It Simple
It's easy to think of all the ways you can express your companies values on a website. Cool tools, great videos, and tons of content are all things that individuals start throwing out when scoping a website. While these things are nice to have, they add costs to a website and may not be what you need.
By keeping your website simple, you can save development time and money as well as focus your core message.
Zone in on the one action you want your visitors to take and focus your website design around that. Not only will it be cheaper, but it will convert customers better than a complicated site.